07/31/17 - Long Days and Short Nights
Long Days and Short Nights
It's been a few days since we've last been able to post because we've been in Canada without reception! Because of weather and some delays, we visited Campobello Island and Grand Manan Island in Canada. The students enjoyed the rocky coastlines, incredibly friendly people, and small shops of these beautiful islands. After our time on land, we raised the anchor and officially began our voyage. We are sailing through the night, and each watch takes control of the boat for four hours at a time all day and all night. This is the final challenge for the students—they've been working hard to learn the skills necessary to safely return to Boston, and now is their time to shine. We've been adjusting to the new schedule, choppy seas, sleeping underway, and (finally!) wind. We look forward to seeing you all on August 1 at 11am at the Moakley Courthouse Dock for a Welcome Back party.

7/24/17: Log written by Brian
It's been decided that I have been chosen to write in the community journal. I just want to start off by saying I'm proud of my fellow sailors for making it this far. We are all learning and growing as a whole. It may not look like it, but there are times where all I want to do is lay in my bunk and sleep all day. But I'm constantly on my feet running around lending a hand to whoever needs it. Except R&R, during that time I'm slumped. All of your hard work doesn't go unnoticed and you should feel proud of yourselves. I enjoy laughing and learning with everyone on the Roseway. The days are long and the nights are short. I'm pretty sure everyone can agree with me when I say that.
My sunglasses just went overboard by falling out of my pocket and I'm low-key mad. Jen the cook just let me lick the chocolate frosting off the beaters. My watch leader Susie just blessed me with some short bread cookies knowing I'm in my bag, she's the best! I kind of didn't want to write in this journal at first, I was like "don't pick me, don't pick me" but I'm glad I did because I get to express my feelings. I'm not really much of a writer so I'm not really sure what to talk about. There have been numerous setbacks that took some time to handle and it's amazing how flexible we and the crew have been. I'm thankful for being on the Roseway and building all kinds of relationships with each other and every one of you. Brian signing off—we out here.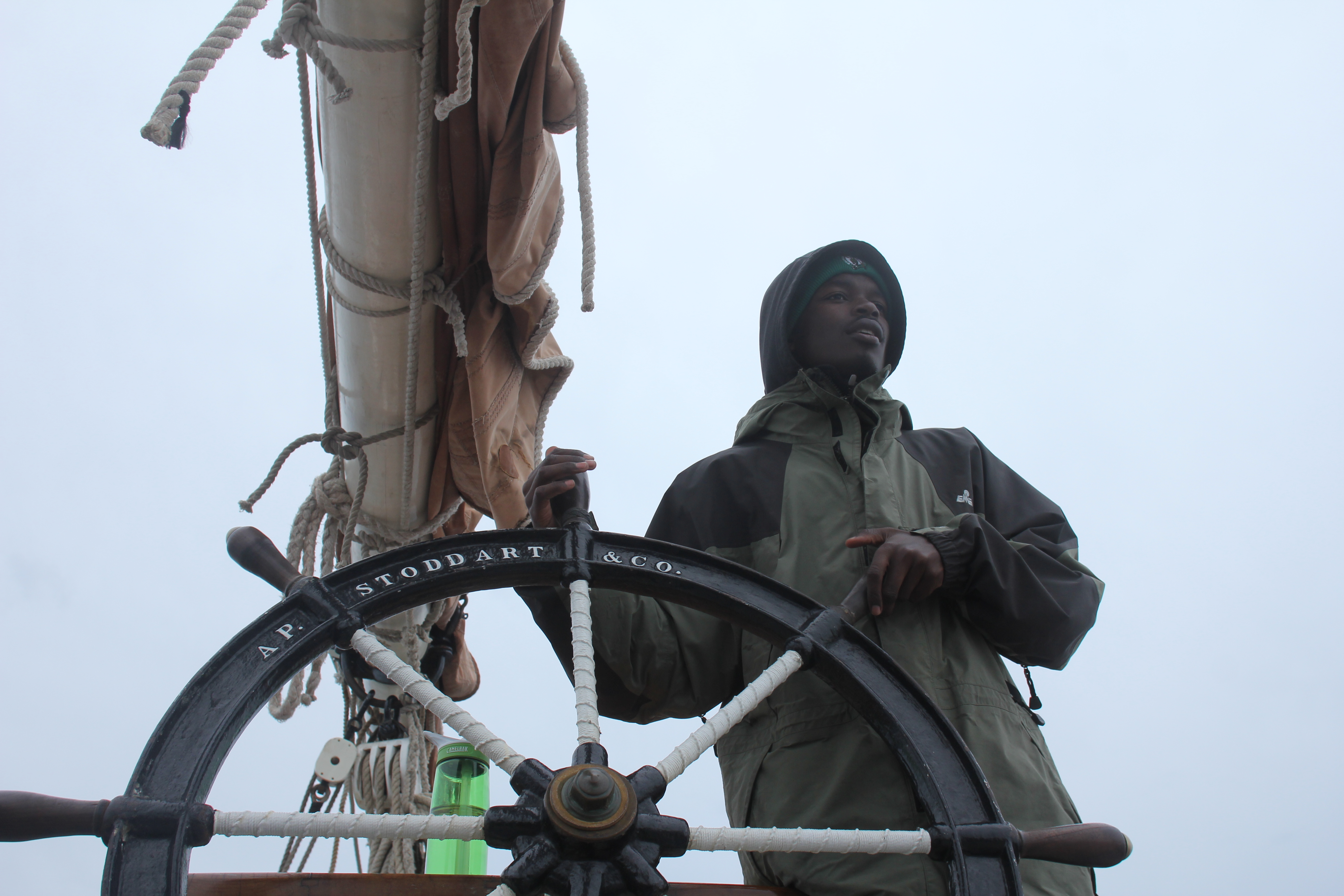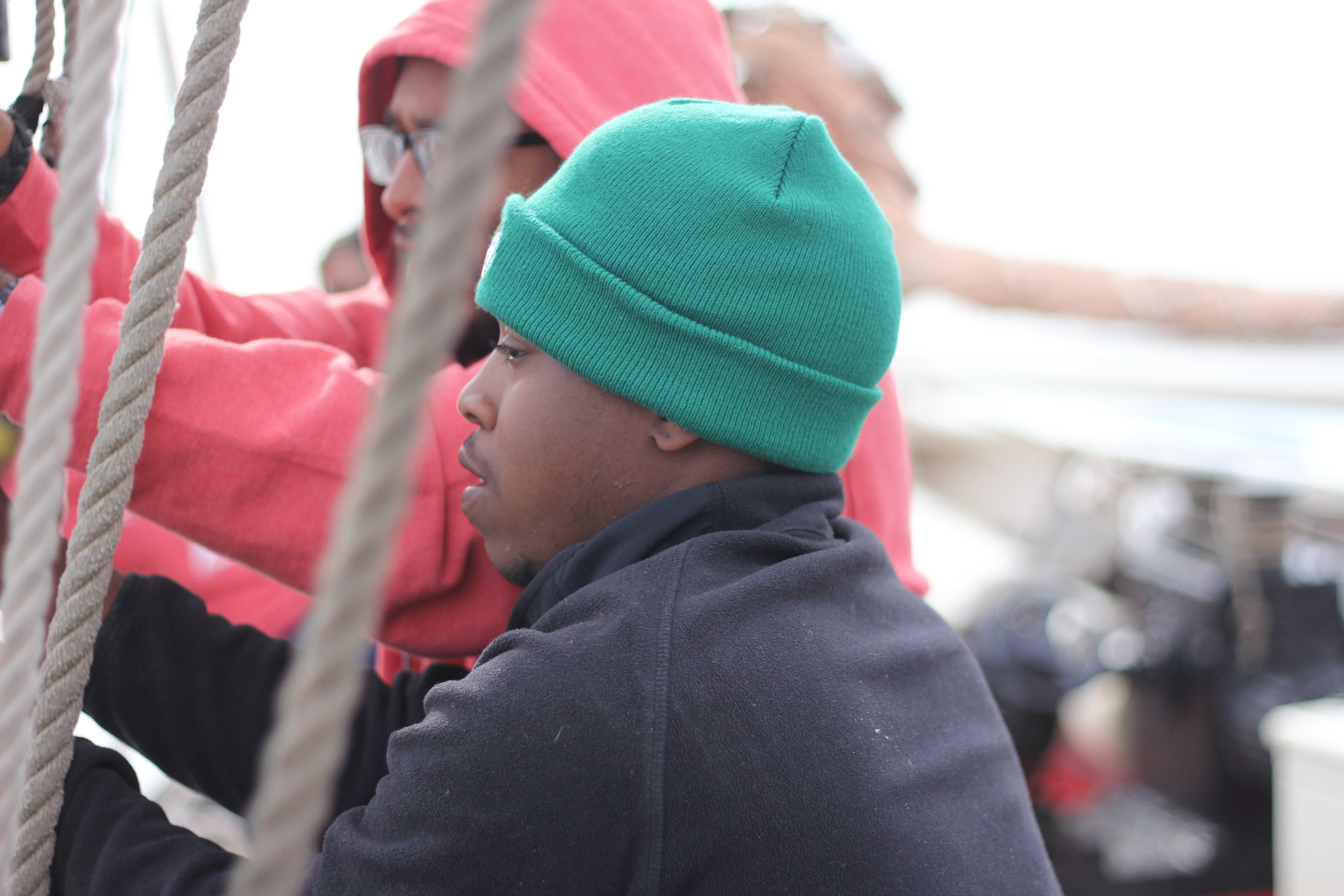 Left: Stephen gets a chance at the helm on the way toward Lunbec, Maine.Right: Dante helps sweat a line to raise the anchor.
Left: Brandyn plots the fix (finds Roseway's position on a chart). Right: Joe and Dante keep their spirits up despite the fog and rain.