07/31/17 - Gratitude Journal
Gratitude Journal
7/28/17: Teacher Sully's Gratitude Journal
Jazz: I love seeing the real you. For letting your valuable leadership qualities shine through.
Mo: For being a mature, responsible strong woman. You are a role model.
For your contagious positive attitude. Never lose that.
Brandyn: for your genuine passion for sailing and for staying strong despite some struggles
Waldy: For your eagerness to learn and help others. Your positive energy guided us all.
Alejandro: for staying even keeled even in frustrating moments. It feels easy to talk to you.
Brian: For persevering and never letting your team down. I'm so happy to have gotten to know you and for always having my back.
Anthony: for your goofy faces that always make me laugh. I wouldn't have survived this without you.
Marcus: For your desire to grow and self-reflect. I am so proud of you for all you have overcome.
For making the last minute decision to actually join us. Don't ever doubt yourself.
Dante: for your never ending energy and ability to cheer me up. Also for writing "Squirrels"
Taurus: for your creativity and honesty. The more I get to know you, the more you impress me.
Joe: for your wisdom and sensitivity. You have the ability to bring a community together.
Captain Tom: for giving all of us city kids a chance
Brandy: for being a great female role model of strength and passion
Amanda: For staying steadfast despite this roller coaster
Rachel: For connecting with me on an emotional level
Suzie: For loving games as much as I do
Zach: for your outgoing and fun personality
Becky: for your kindness and thoughtfulness
Cara: for your always upbeat attitude
Jamee: for your calming energy
Noah: for also being new but always being a confident leader
Jen: For connecting with our students
Jake: For capturing this beautiful experience
Jess: For never ending patience
Stone: For keeping me sane and always believing in me
Lastly, for learning the value of Ship, Shipmate, Self; for the ocean, the sun, the Roseway, and the memories that will last forever.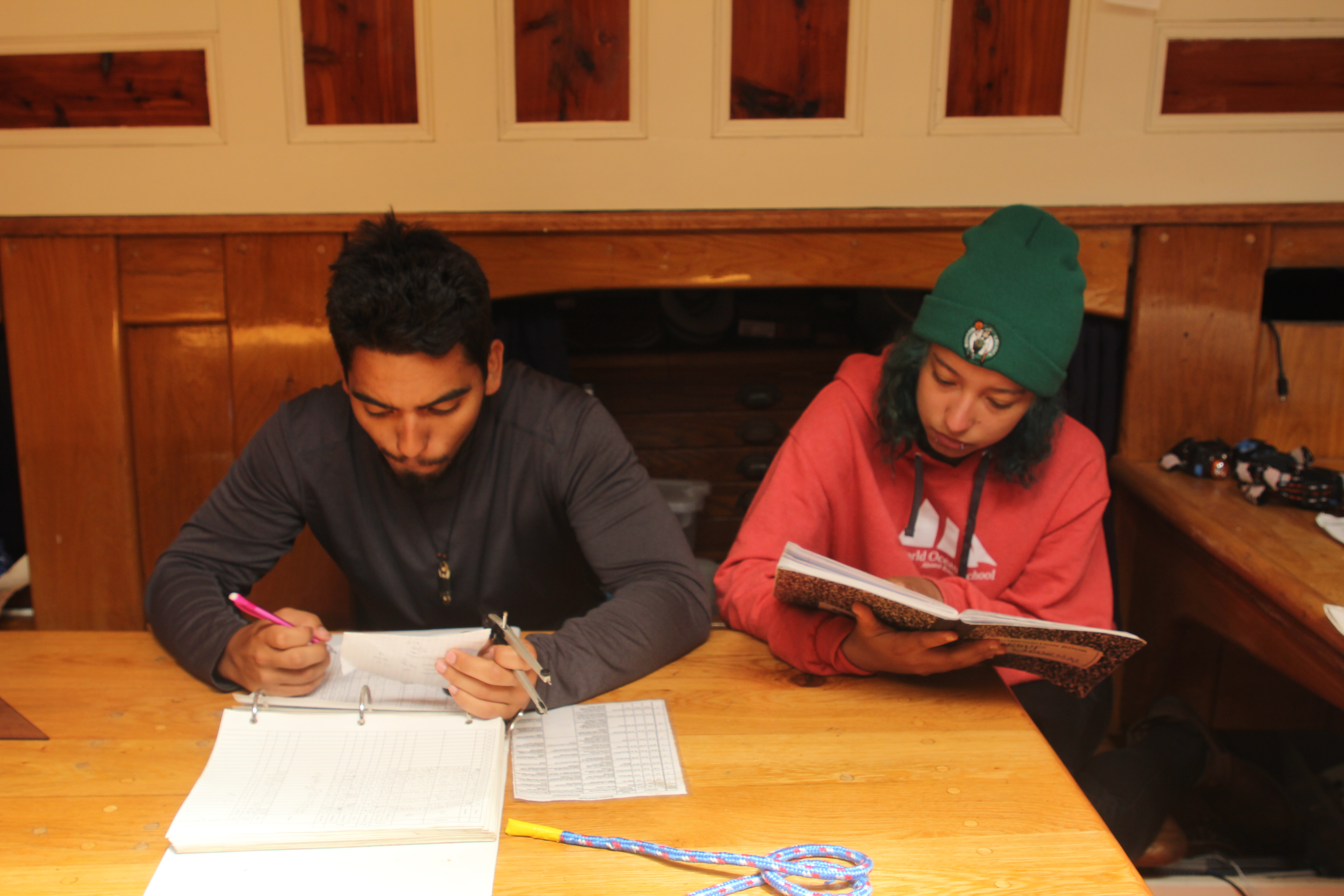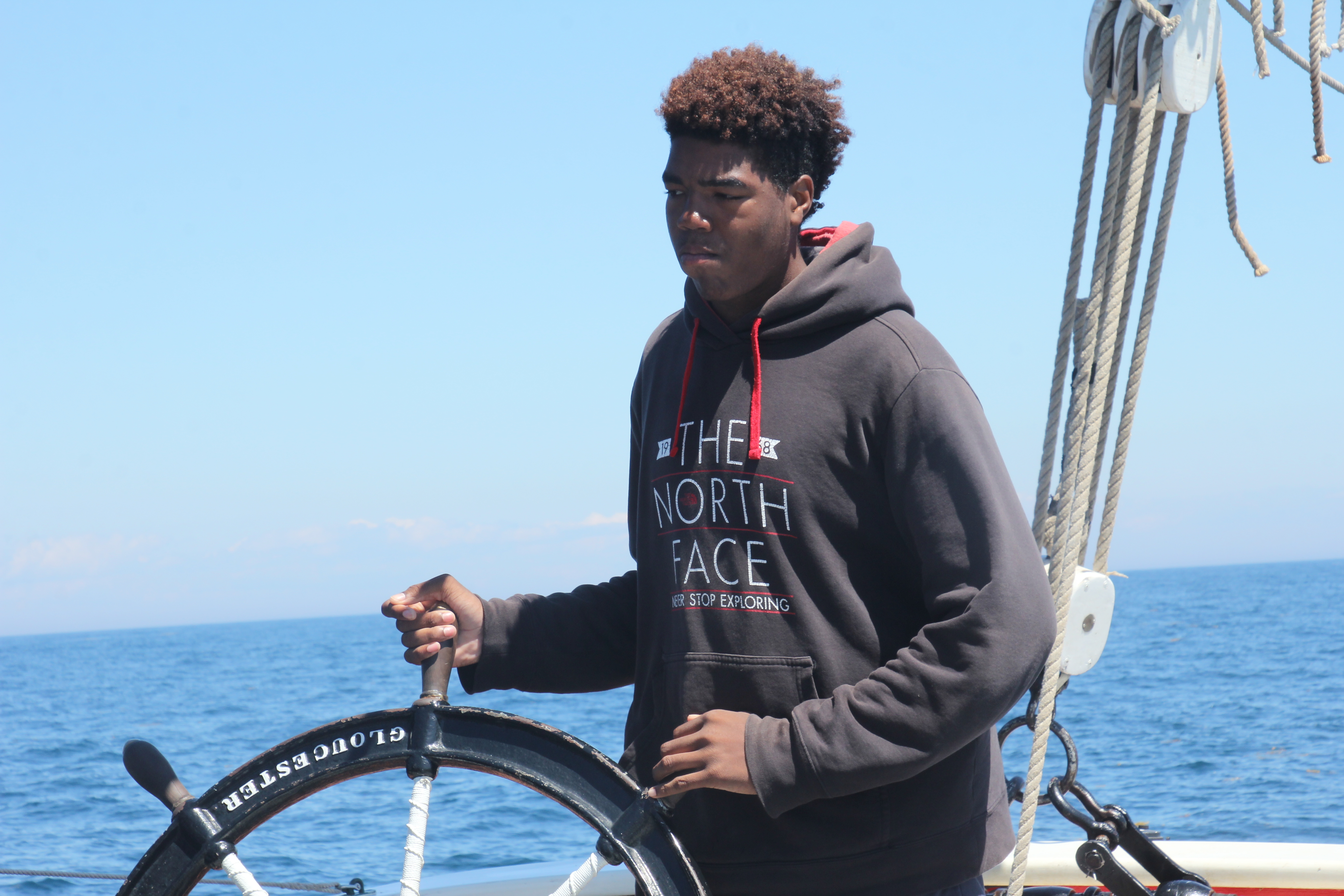 Left: Alejandro updates the ship's log while Jasline reads the group journal. Right: Tai keeps his eye on the compass during his shift at the helm.
Left: Alejandro basks in the glow of the sunset during the start of his bow watch shift. Right: Morgan gets to work on Baggywrinkle during her active watch.