07/31/17 - Critical Self-Realizations
Critical Self-Realizations
7/30/17: Journal written by Antonio.
Let's start this off with "Roseway! Ahoy!" Ima probably be saying that to myself back at home when I'm alone. But anyways, I would like to say that this whole journey was a true experience for me. I've learned many things about myself. From personal realizations, to still believing in myself. For the simple fact that I'm a Boston kid who plays on his PS4, plays sports and works and lives a constant city life, I was still able to learn how to steer the helm on the Roseway, in about 4 days, I'd say. So even though I don't do much, I realize that I have the potential to learn something totally new and out of my zone and master in a little while even in a couple days. Gaining responsibility and doing chores benefits me at the end of the day. I see it as discipline. I don't do much at home. I do chores, but only when asked. I can see myself going home and doing them without being asked. My mom would think this trip was a blessing.
Learning to deal with issues was a huge thing on this trip. There really is no running away from them. You either talk about them or check in with yourself and see how you can change the current situation so that it won't effect you all day and that's a great skill to have anywhere at anytime. Because at the end of the day if you give up and call it a day, you're affecting your team/people around you and your future self. These areas are the self realizations I got from the Roseway voyage. As for the Roseway crew, I thank those who checked on me and made sure I had a smile on my face and was ready to teach me something new every day and the patience shown. Even though I'd feel some type of way, they'll never take it personal and disrespect, and that takes a lot. And I apologize if I ever did.
Thank you Roseway and Roseway Crew for giving me the opportunity to be part of your voyage and teaching me about the boat and sea life.
Lets do a count off—1, 2, 3, 4, 5, 6, 7, 8, 9, 10, 11, 12, 13, 14, 15. Adios Roseway, and farewell.
P.S. Shout out to Captain Tom for his killer instincts. True Captain.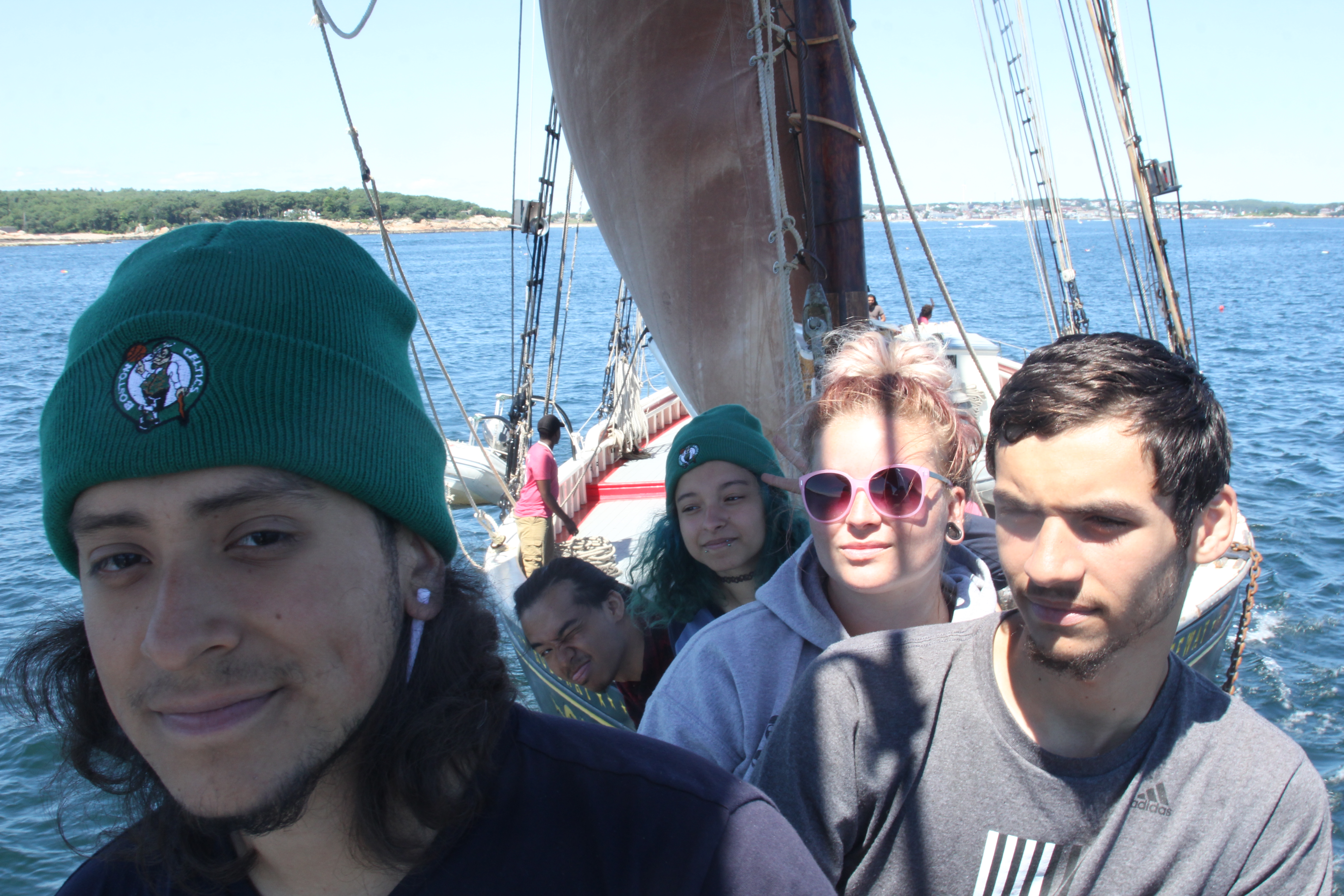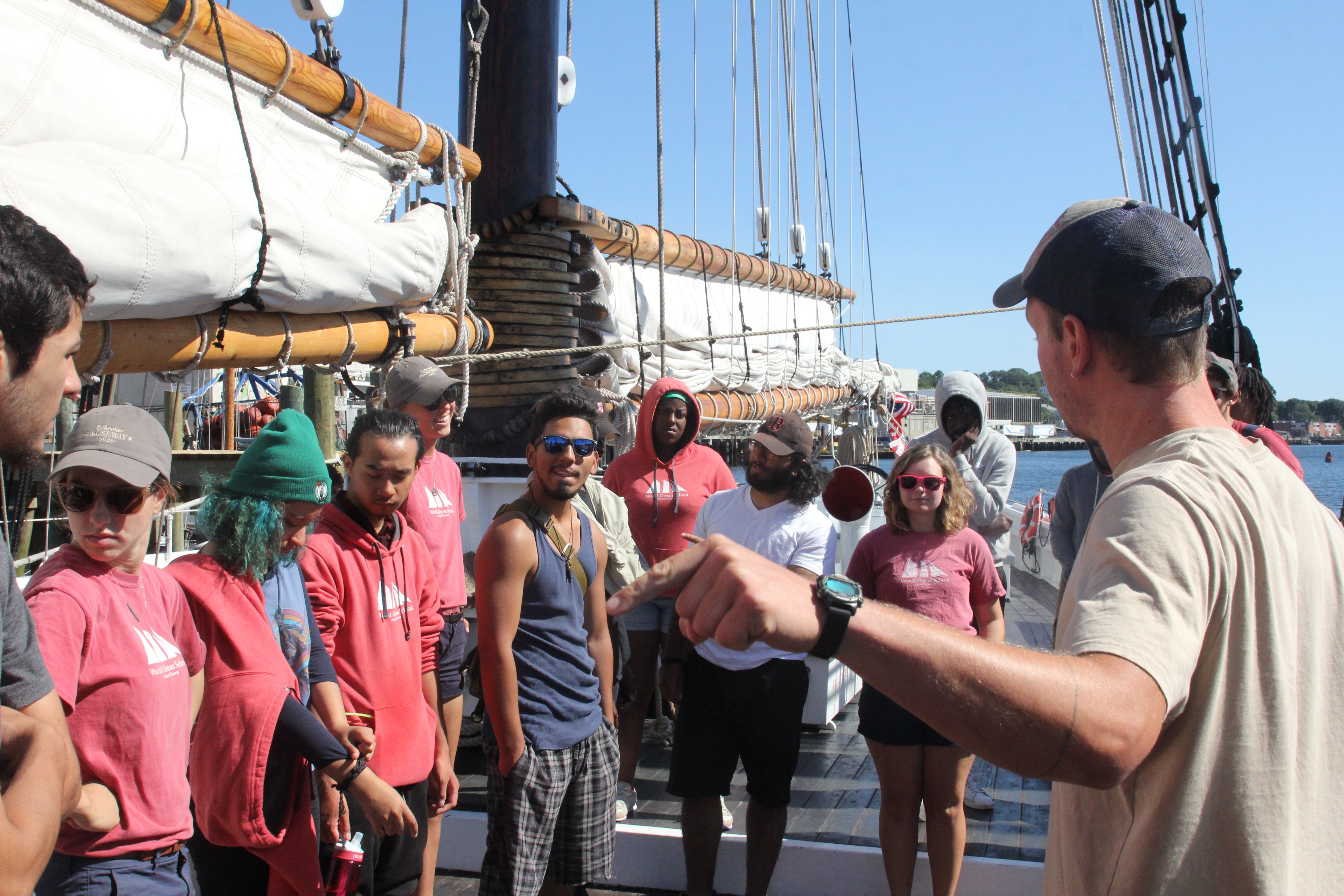 Left: Antonio, Brian, Teacher Sully, Jasline and Marcus pose for a picture on the bowsprit while underway. Right: Sailors got a free tour of the Adventure, Roseway's sister ship. Adventure is one of the world's oldest fishing schooners and is Gloucester is her home port.
Left: Deckhand Susie shows Taurus a Sea Urchin at the Gloucester aquarium. Right: Harold (left) is a fourth generation shipwright and master lobster-trap maker. Students got a chance to try to make their own trap and hear some of Harold's many stories.