07/31/17 - Building a "Salt Family"
Building a "Salt Family"
7/29/17: Aaron Stone, BDEA Teacher
Good Day, Fellow Readers
Currently we are docking the Roseway next to her sister the Adventure, a like schooner, one year younger, in Gloucester, MA.
As our trip begins to end, I look forward to coming home, but still, after 16 days at sea, find myself in no rush. While I certainly miss the "comforts" and relationships I have in Boston, There's something special about being out on the Roseway, building a "salt family," surrounded, immersed and dependent by the ocean, wind, and currents. In some ways, it, life, is simpler while on the Roseway. We have nothing but ourselves, the Roseway, and our course bearing, free from distractions of our cell phones, noise pollution, and hustle of city life.
It has given both myself and students a chance to listen to others unabashed, but more importantly an opportunity to find our own voice. That said, like aboard the Roseway does present its own unique challenges. As voices start to rise to the surface, tension between the needs of self, shipmate, and ship can tighten, we become unbalanced. It is however, this juncture where I have seen much growth among our BDEA students as they learn how to balance their needs, while holding the needs of their shipmates and ship at eye level.
Generally speaking, I lead a rather happy, upbeat life punctuated by highs and lows. However since boarding the Roseway July 14th, I have been privileged and grateful for feeling proud due to the actions and decisions of our BDEA students day in and day out for every day since boarding.
I have watched 15 individuals become a community. While this journey comes to an end, I hope my students realize the learning and growth they have acquired is permanent and lasting.
As a teacher, my dream for all my students is for them to find their passion, as I have found mine. I am grateful to the Roseway community for providing our students an opportunity to give them this experience, supporting their growth, helping them to achieve their dreams.
Always stay present in the moment. Appreciate yourself and each other. Accept failure as an opportunity to grow, and discomfort as evidence of growth.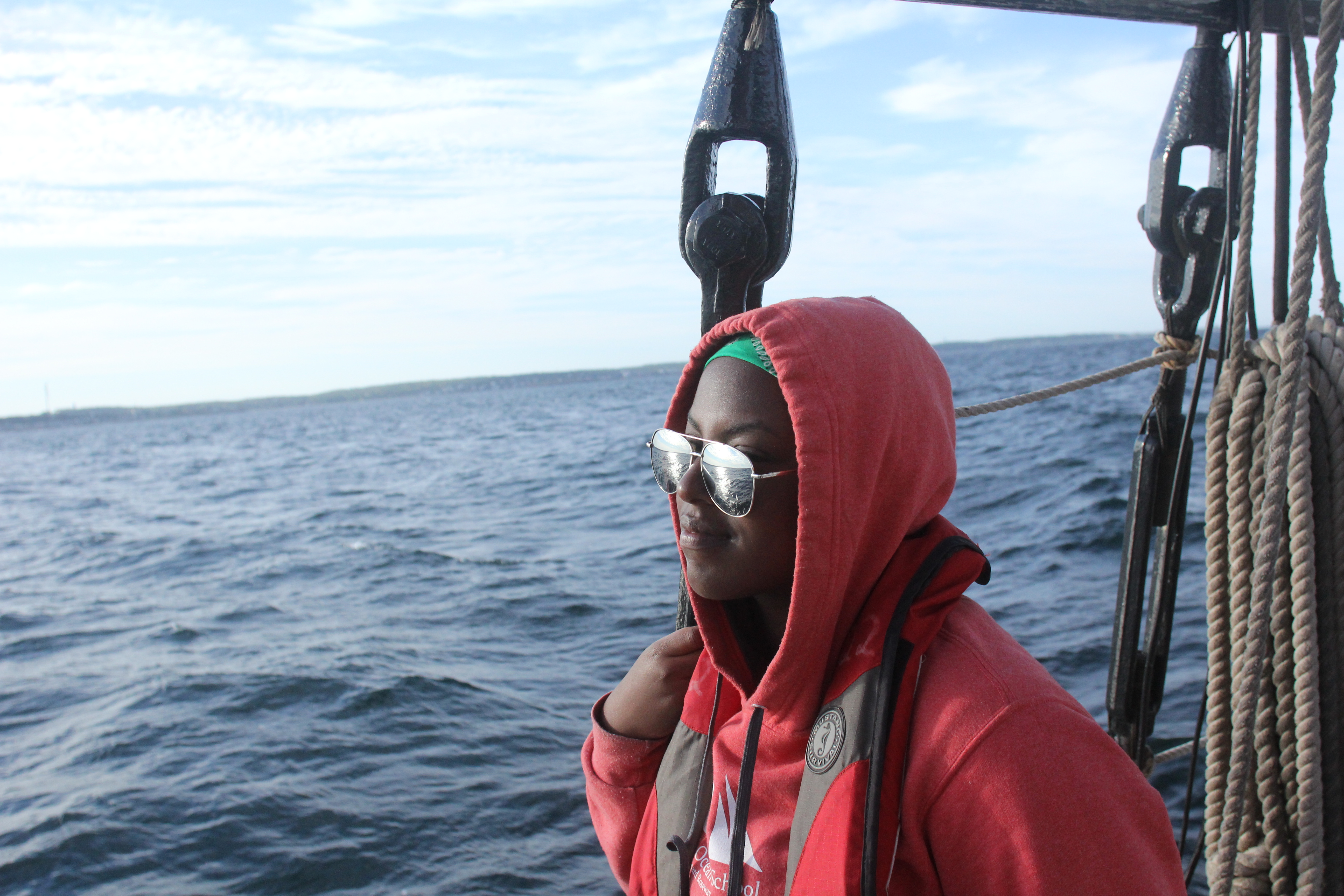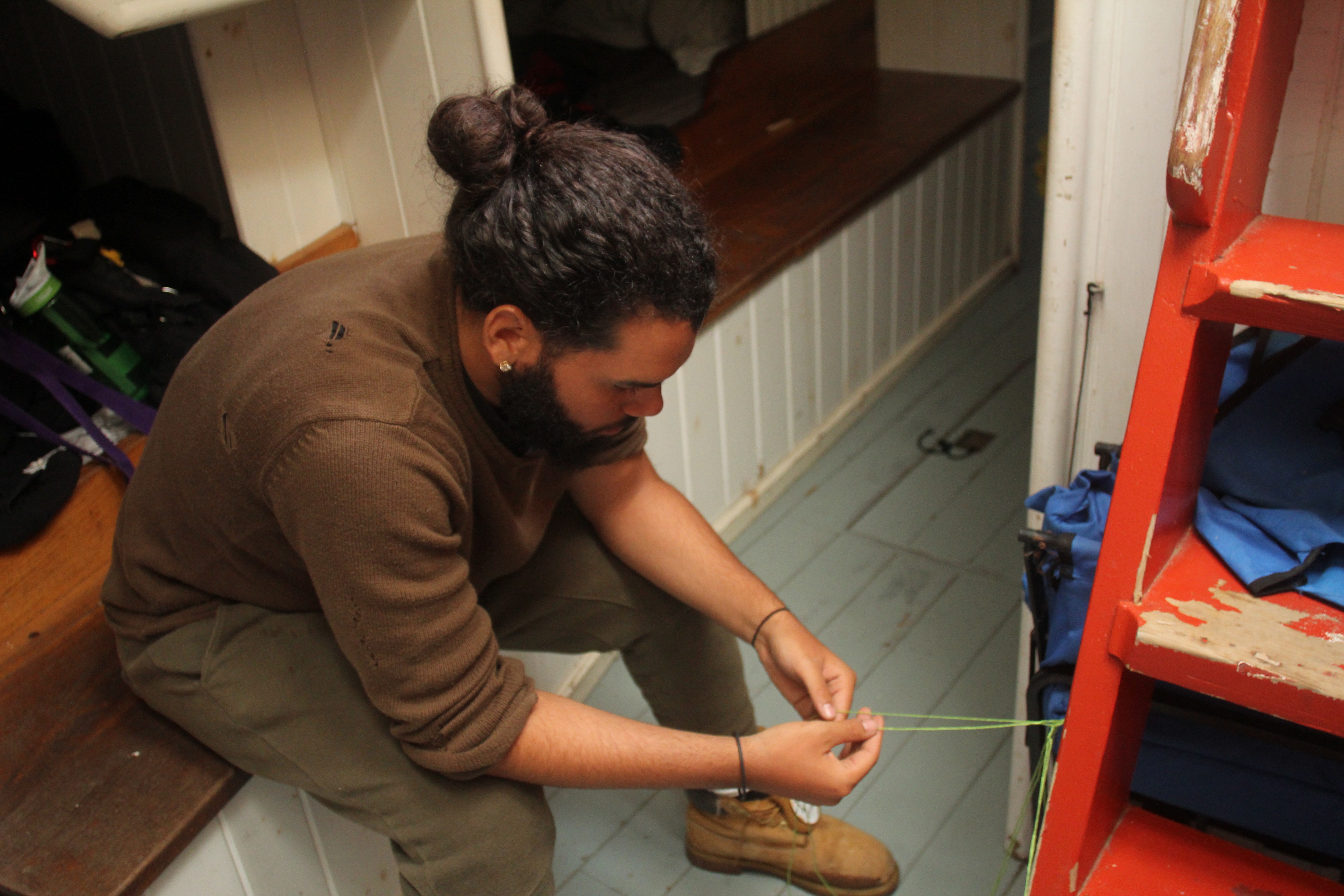 Left: Morgan takes in the rays during bow watch. The students only have a couple more days on the boat before returning to Boston! Right: Waldy gets crafty during his off shift.
Left: Brandyn interviews Deckhand Zack for his senior capstone project for Boston Day and Evening Academy. Right: Tai and Brian eat saltines to prevent seasickness.