07/24/17 - Being Involved and Connected with One Another
Being Involved and Connected with One Another
July 23, 2017: So I know its been said a numerous amount of times before already but I'm not exactly sure what or how to share my writing with a community like this but I'm going to go ahead and try anyway. I'm not exactly sure if the days are going by faster or if we're just getting better at all we've been taught so far. These past two days have been extremely relaxing and I'm still very confident in our ability to lead this boat on our own after we make our way out of Canada. Today we set sail for about five hours. I'm currently in the salon watching B Watch learn the Points of Sail. C Watch is currently on Reading and Reflection, and my watch (A Watch) is on Active. Luckily enough, ecology class was cancelled today, making me happy because I was really not finished with the homework from the day before.
It's surprising and comforting to be in an environment where everybody is deeply involved and connected with one another. I've already made so many friendly bonds with people like Mo, Waldy, Jahcari and Anthony. Even some of the crew. It's scary to think we're approaching the end soon. Personally, I've had (and still having) my down moments when I want nothing more but to lay in my bunk and sulk all day long but pretty much everyone on this boat has each other's backs and knowing that helps me get out of bed.
Coming on this boat, I've left my phone behind. We all did. I'm not sure how, but I really haven't missed it much in the past week or so, despite the fact that I made a paper iPhone. If you know me, you'd know this is a huge deal. Anyway, I feel as though my handwriting has changed at least 5 times on these pages, so I'm going to end this here and hope somebody else willingly takes ownership of this book next. Any takers...?
~Jasline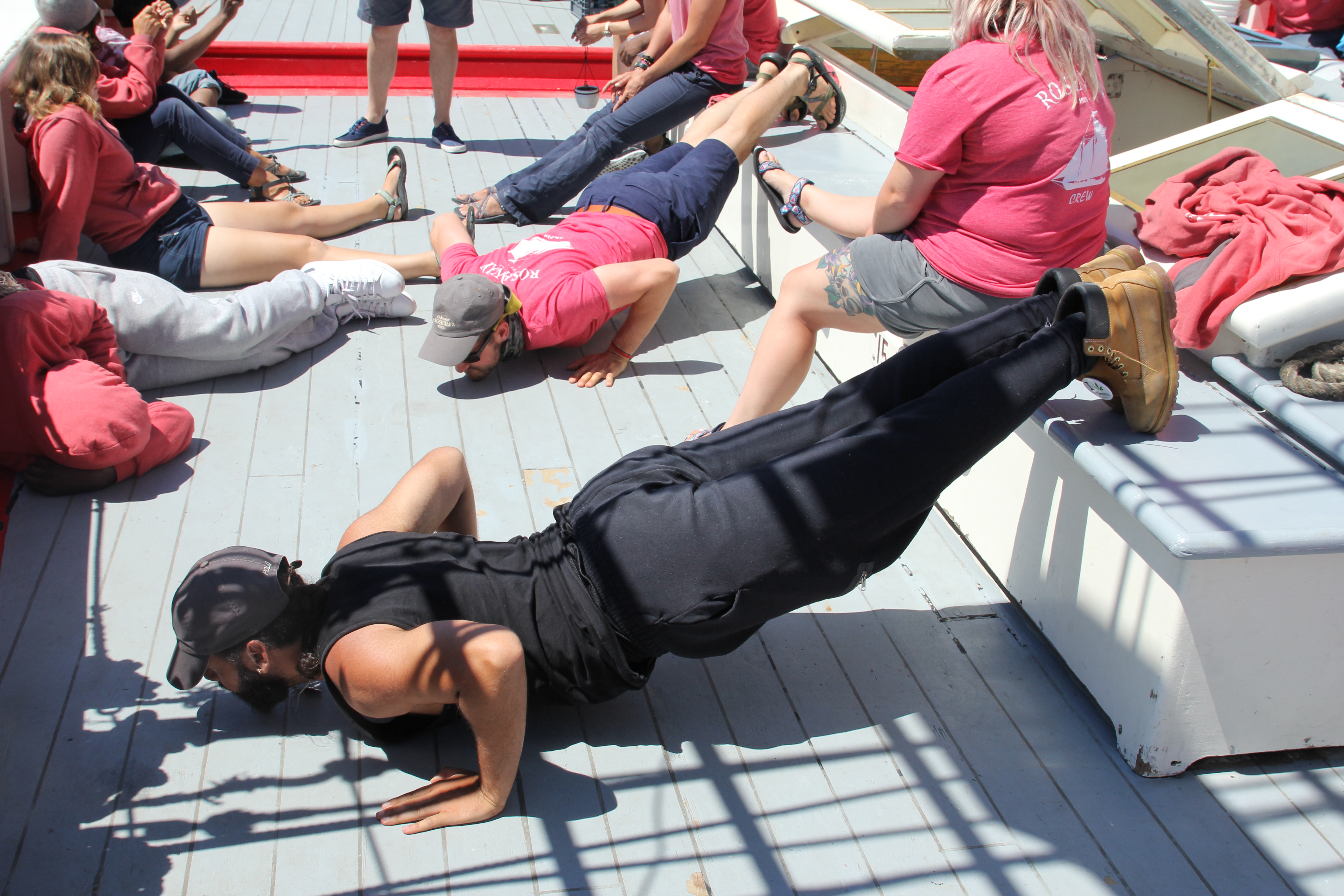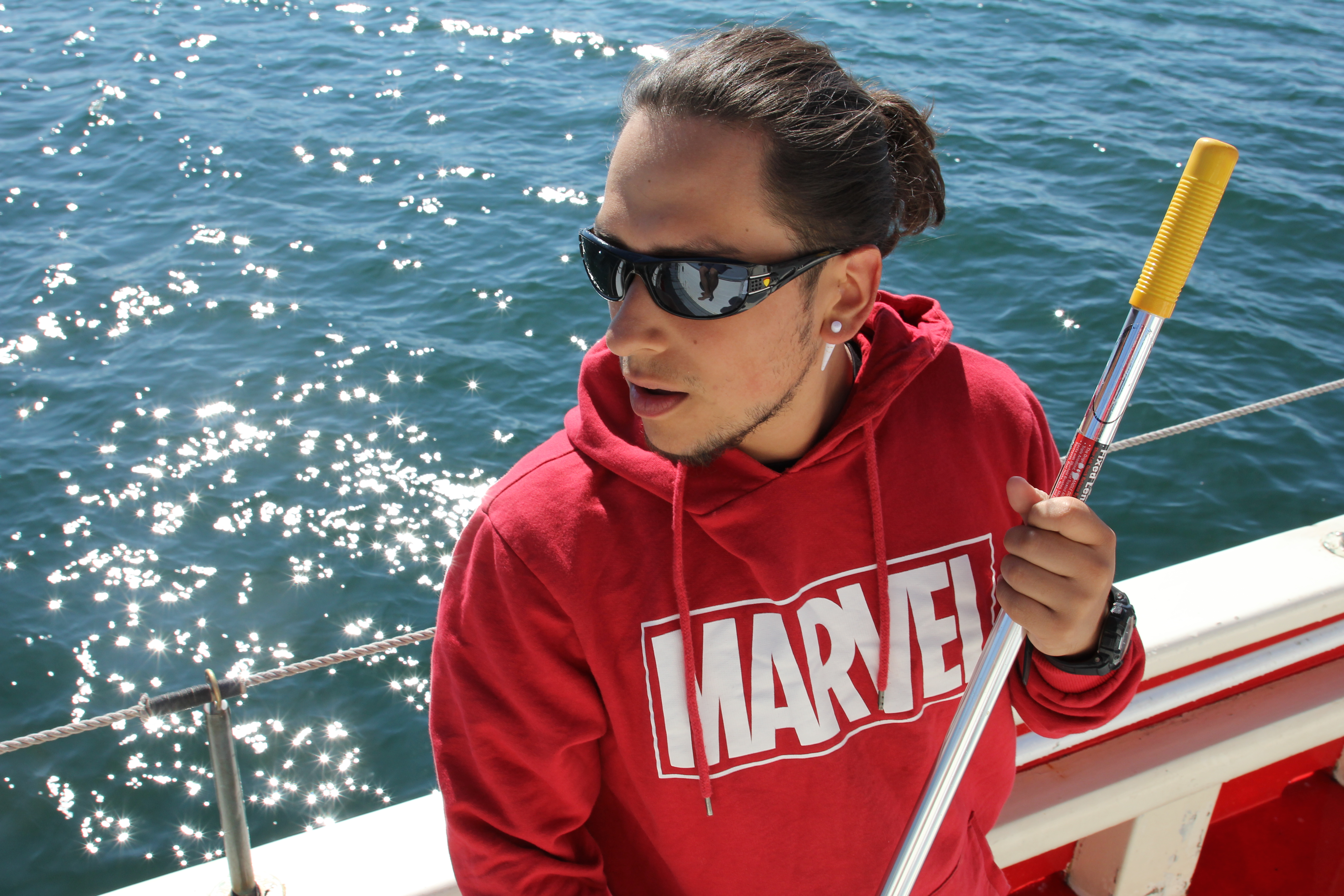 Left: Students and staff alike stay fit aboard the Roseway. Crew member Noah and student Waldy compete to reach 300 daily push-ups. Right: Anthony does deck wash in the morning.
Left: Meet your morning Junior Watch Officer, Tai! Junior Watch Officers help run the ship for half the day. Right: Joe and Taurus get a workout pulling on the halyard for the main sail.