07/23/17 - Basic Reasons to be Happy!
Basic Reasons to be Happy!
July 22, 2017: Today's Journal Entry was written by Stephan. We spent the day in Southwest Harbor, giving the crew the whole day to take care of the ship, the shipmates, and themselves. We'll be back underway tomorrow!
Wassup my peoples! Hows it going? I was trying to time my turn in the Group Journal to a day I thought would be really cool but unfortunately I woke up with a stuffed nose and sneezes. So you get what you get! Anyways, so far its 10:30 and its been pretty nice with some minor annoyances. I woke up and plotted the ships course with Waldy, shout out to him for educating me and shout out to Jazz and Brandy for dealing with my schlumpness. After that we had some delicious breakfast of croissant egg casserole; shout out to Jen for her earring collection and bag. They are super cool items. The only bad thing about this morning was my headache, which I thought came form dehydration so with the water song cheering me on I was sipping all day.
Hello again, everything still good? It's lunch time and Jahcari just left. The afternoon was also pretty lit. We went swimming, swim bathing and it was enjoyable. Not as enjoyable as lunch tho, I love food and that was some good food. Back negativity we'll be going to Canada, just not Nova Scotia maybe. But on the literal and metaphorical bright side, we get to climb the big stick AKA the rigging. TBH I've never been one for negativity. So Imma just hit the basic reasons to be happy. I woke up this morning, I have food to eat, and I'm safe, and I got my legs!!! Plus I'm on a whole schooner for free. Status update about climbing, the bug stick I did that. Maine from up top looks like Maine from down below. Just more windy.
Overall I think I learned a lot with today's ups and downs. I think the perfect example is the toilet situation. The toilet broke, they fixed it, the toilet broke, they fixed it, the toilet broke, and it'll get fixed. Whenever the goings get tough, the goings still get go-y, which is fun and highly entertaining. So to all you sad scallywags turn that frown upside down because you might miss your chance to laugh at the highly entertaining fun times.
--Stephan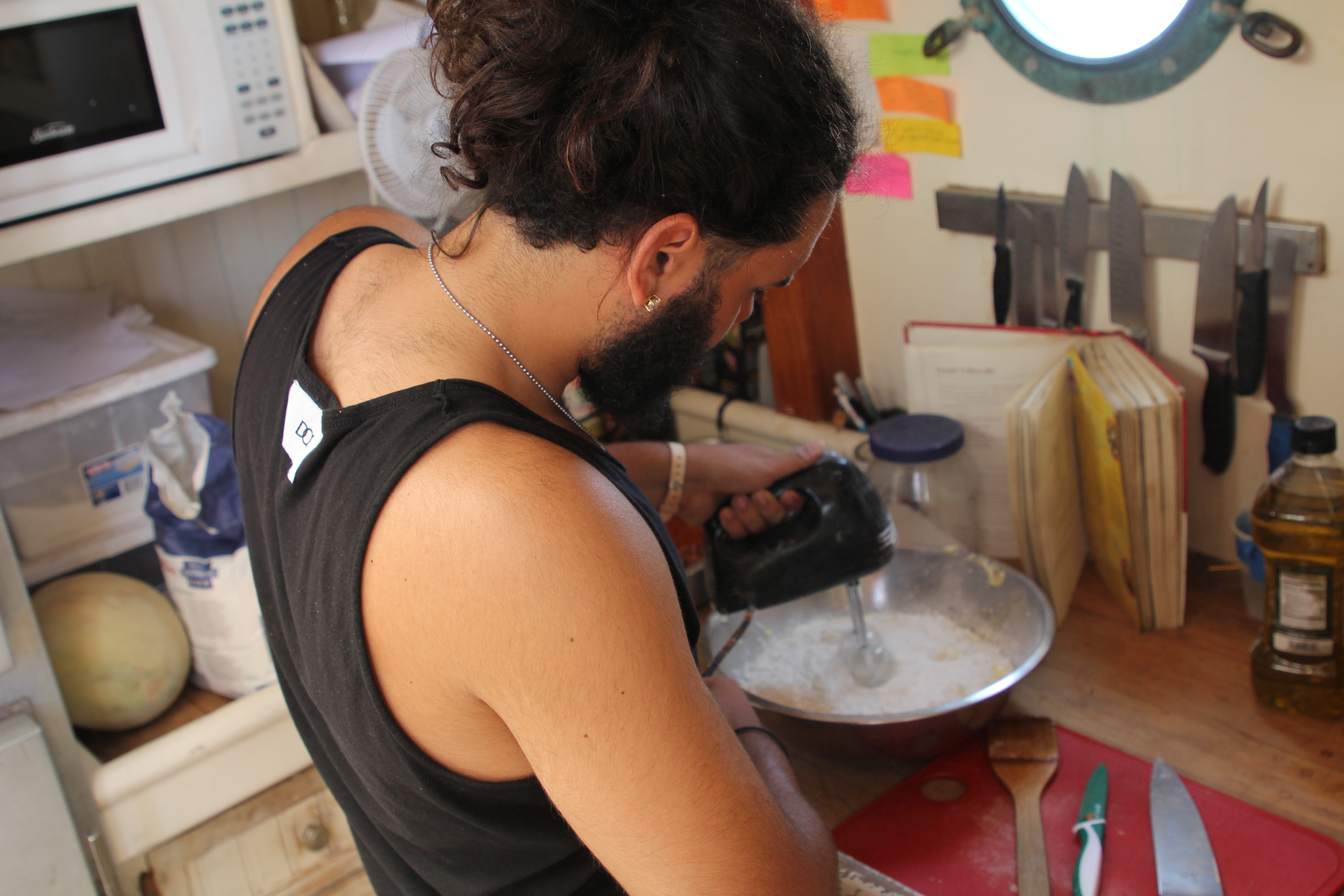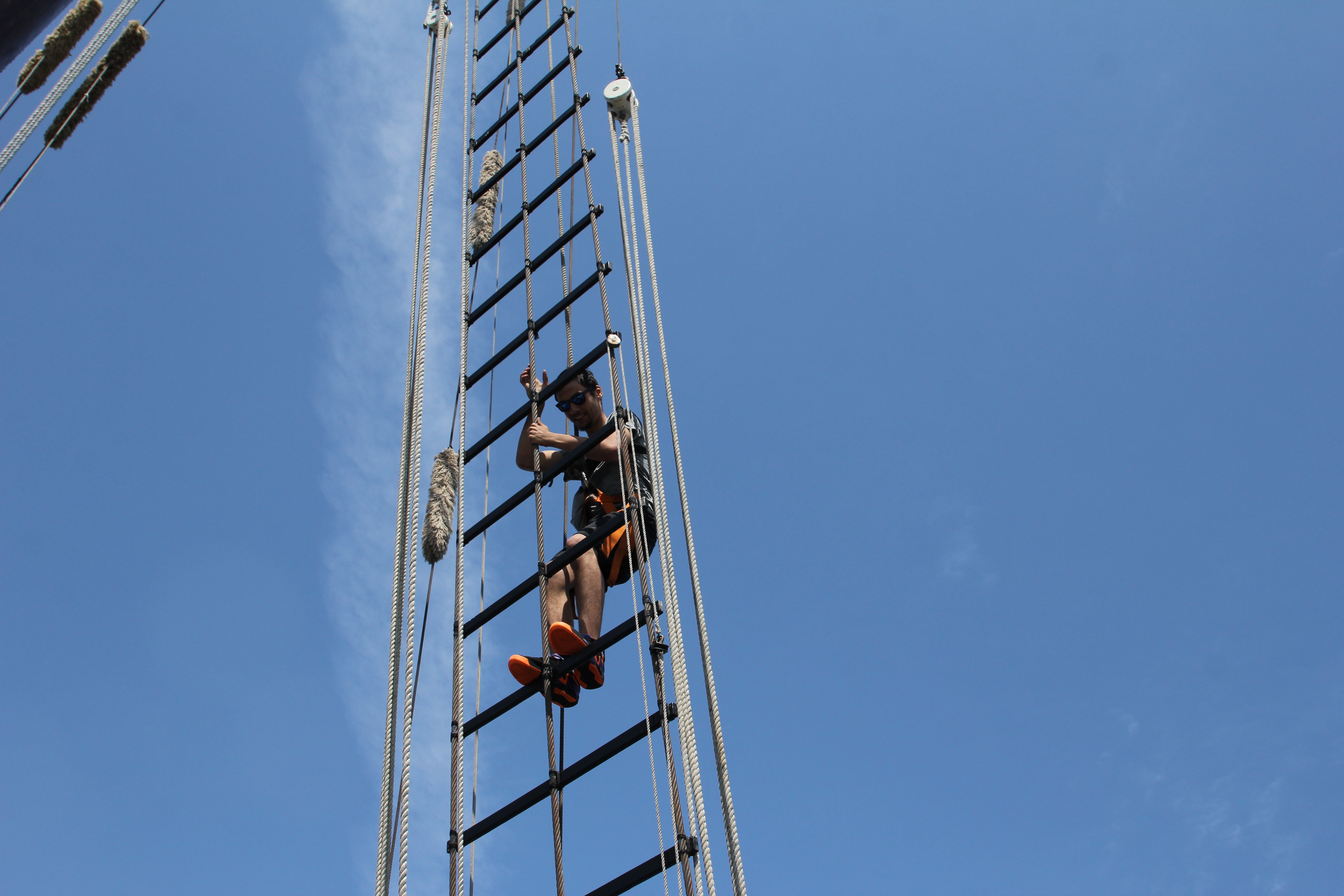 Left: Waldy works in the Galley making coffee cake. Right: Students got their first chance to go aloft today! Here's Brandon making his way up.
Left: Alejandro beats the heat by jumping into Maine waters. Right: Lots of downtime today allowed Morgan to get some coloring in while Alejandro catches some sun.