07/22/17 - Embracing the Adventure!
Embracing the Adventure!
July 21, 2017: Today's journal entry was written by Tysun. We learned a lot about using our resources to problem solve today. First, we needed to free our propeller from some lobster pots that we had caught. Then later in the afternoon, we needed to repair both of our heads. All part of the adventure! We're now in Southwest Harbor, near Acadia National Park. We can't believe we've been on the boat a full week!
8:04am: My journaling style is a bit different, I write as if I'm directing my words to myself. So I may read this to all of you guys but I'm writing to myself. Our breakfast for today is chocolate chip pancakes.
9:14am: C Watch just finished up breakfast/clean-up. The pans really be buggin! They be on that metal jenga. Waldy said we should be sailing soon, we've been doing really well on time lately. At this rate, we should be in Canada in no time.
4:55pm: Just got off the helm. Ya boi Captain Daddy at yo service.
5:04pm: Hopefully the head situation gets sorted out soon. I don't gotta go, but I fear the talk of it will change my mind. Rest and Reflection is coming soon, so I'm just trying to sleep.
6:44pm: Just woke from an intense nap and realized we were anchored. Lit. I know I should be journaling about stuff happening but I am tired.
7:40pm: I think Jess just finessed me into being JWO tomorrow. I didn't really want to, but who can say no to her? She caught me off guard. I have to take initiative. I told her I'll do it, so I'm gonna do it to the best of my ability and that's just the facts.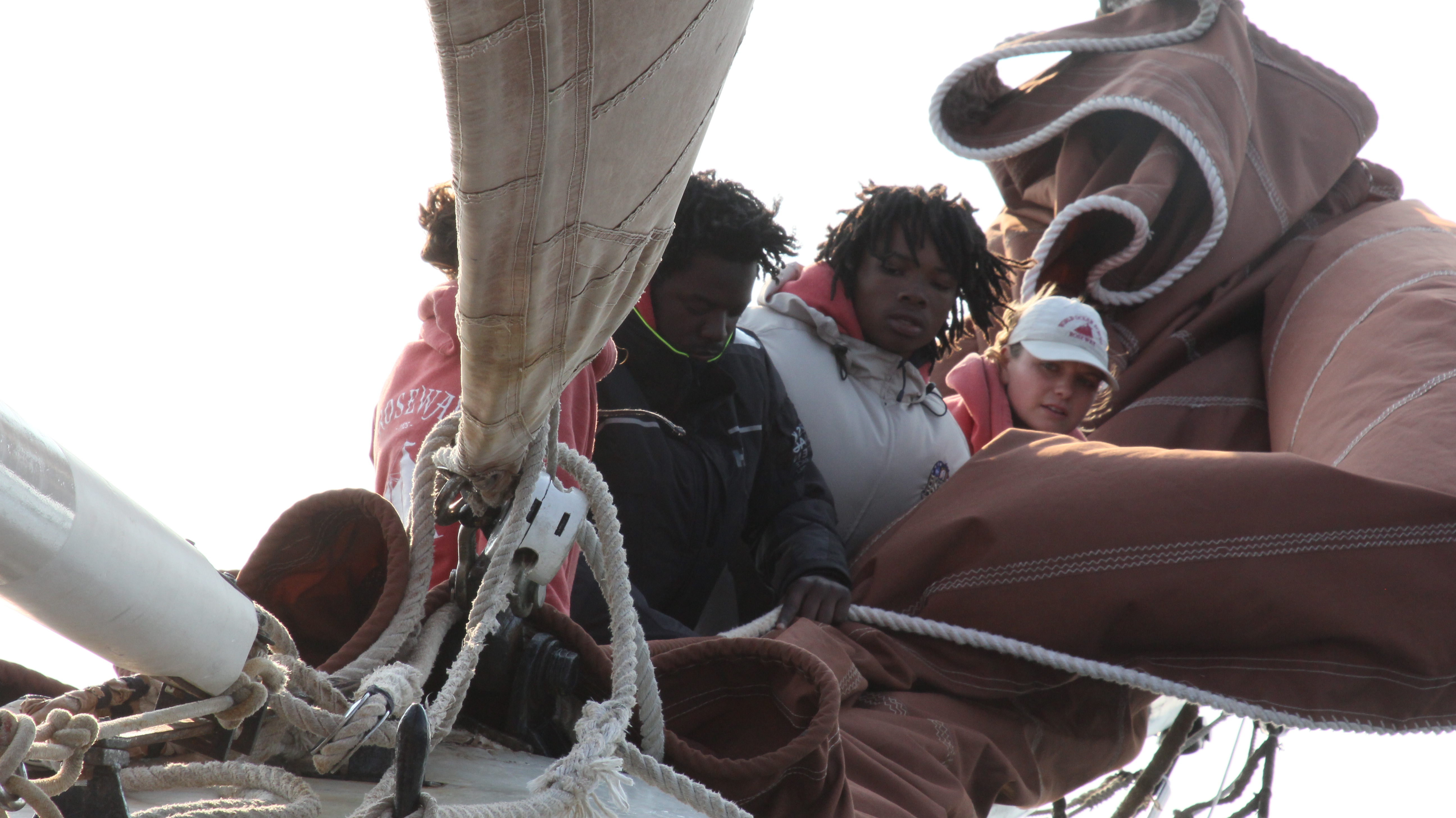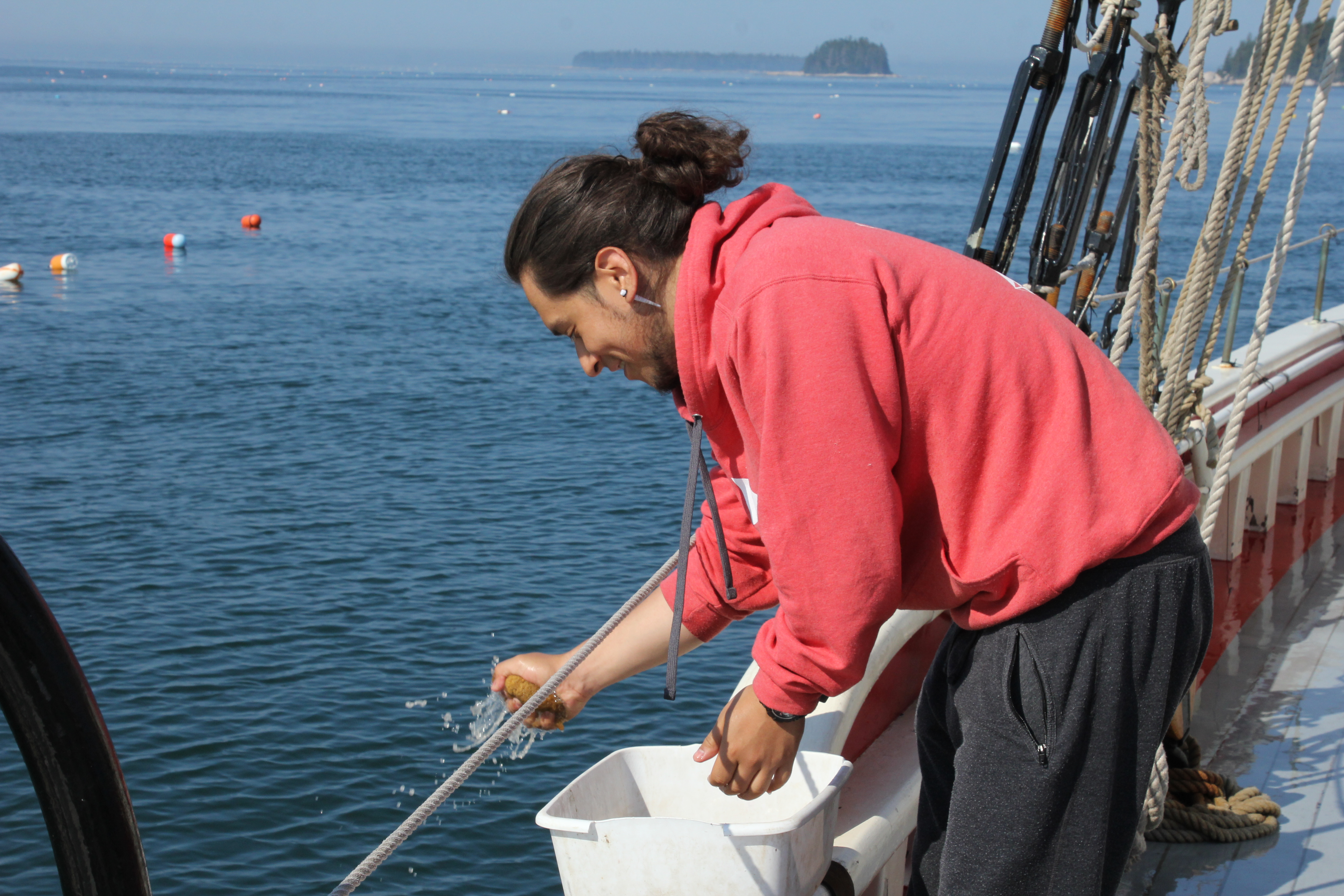 Left: It's a windy one! Joe and Taurus learn to furl the jib on the bowsprit amid intense gusts. Right: Antonio keeps a good humor while ringing out a sponge during morning chores.
Left: Brandon looks back at his crew mates while he furls the Jumbo. Right: Morgan hauls on a halyard while setting sail.