07/21/17 - "Leveling Up" to Take On New Challenges
"Leveling Up" to Take On New Challenges
July 20, 2017: The crew woke up and were ready to go with speed and efficiency! We got our chores done and went into ecology class and deck projects, then set sail for Stonington, Maine. The coastline is beautiful, but the fog rolled in again. Watch rotations are longer now--2 hours of Active Watch, Seamanship Class, and Rest/Reflection time. We're slowly working toward the voyage rotation, where we will all have 4 hours of Active Watch. Stephan said it well in evening muster. When you "level up" in a video game, you're excited for the new challenges, rather than frustrated by needing to do more work. The crew "leveled up" and we're excited to see where the wind takes us!
We are also thrilled to have been featured on WBUR, highlighting the International Summer Learning Program, and our partnership with BDEA. Check it out here!
Here is today's log from Joe:
So, Ive never really written a journal for a community like this; that means don't expect a change in attitude or kindness. Today on the Roseway, I woke up as usual with low morale and lack of empathy while being tended to. People were really caring for me this morning.
Everyone is like, de-li-ri-ous. Taurus just told me a joke. Right now, I'm trying to get him to be Junior Watch Officer for tomorrow. He's going to do it now.
I'm hungry now. We have to muster. I think I wasted this journal page. Everyone on this ship is really getting along. I'm glad...because that's what I came for.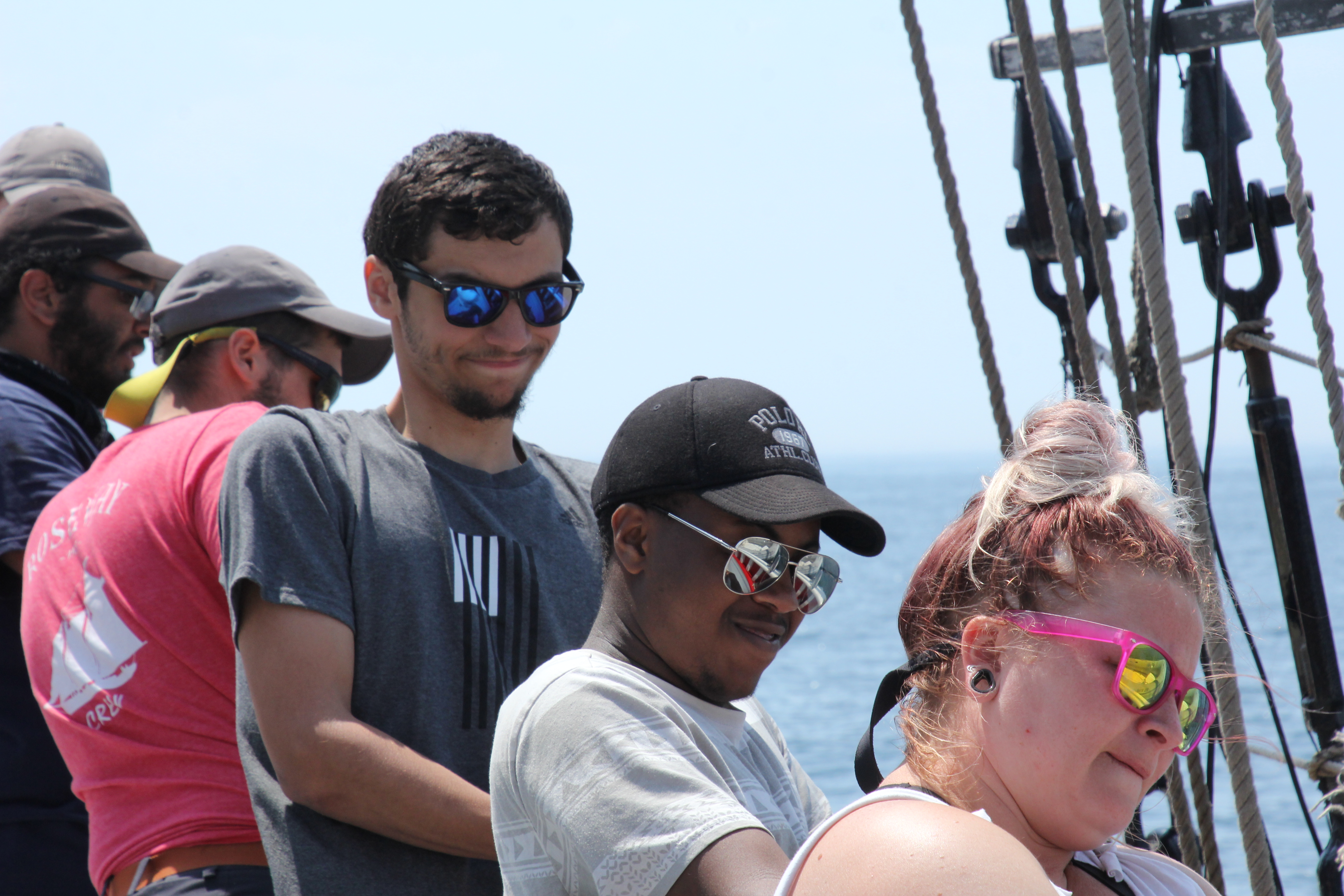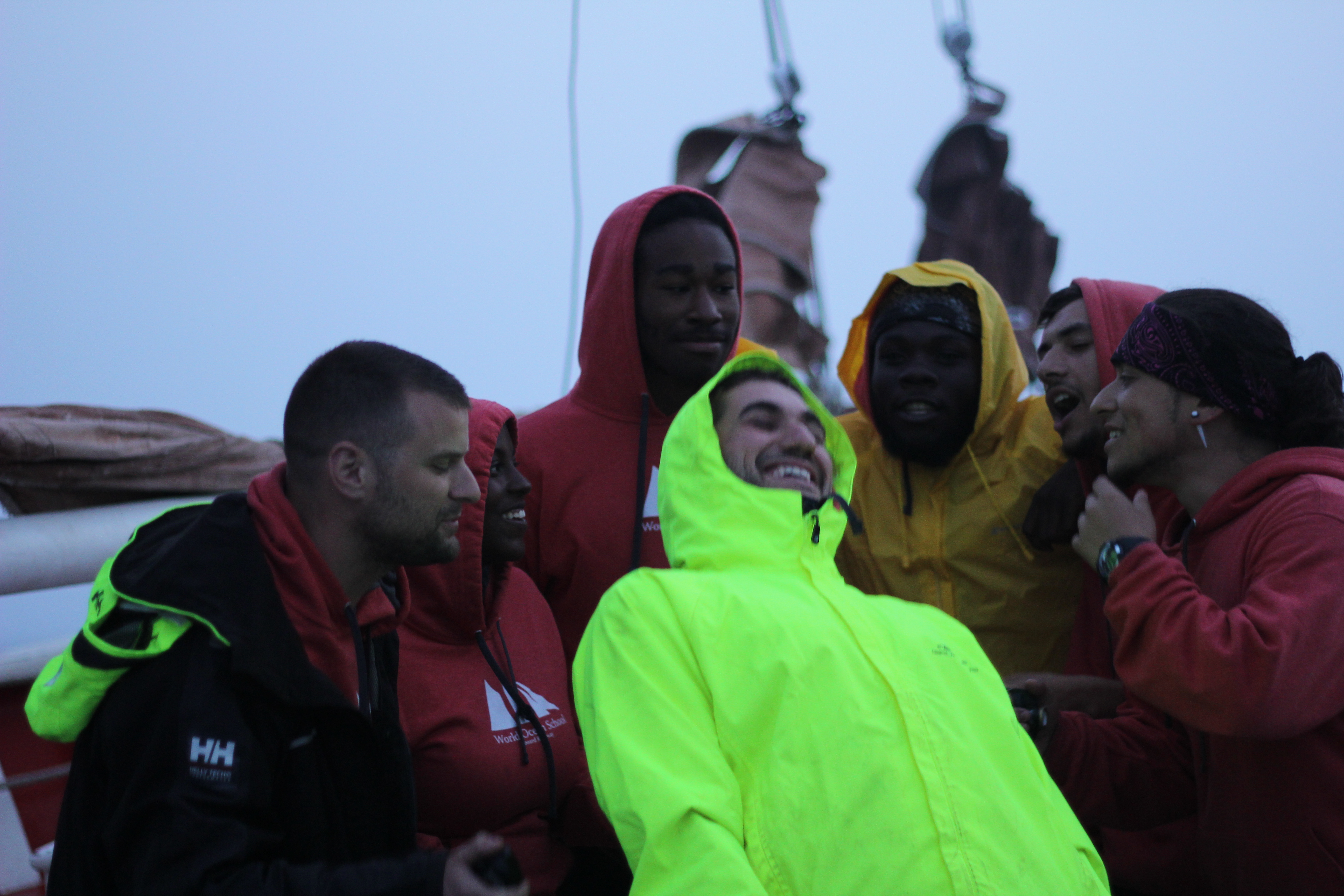 Left: HEAVE! HO! Teacher Sully, Dante, and Brian feel the strain as they haul on a line to raise sail in the morning. Right: After the day is over, games keep up the spirits of teachers, sailors, and crew! Teacher Stone, Morgan, Tysun, Deckhand Noah, Jahcari, Brian, and Antonio.
Left: Joe helps scrub barnacles off of the small boat aboard Roseway. Right: More science aboard Roseway as Teacher Stone engages Jasline, Tai, and Jahcari.