07/20/17 - Anchor Watch Songs
Anchor Watch Songs
July 19, 2017: This morning we woke up to another foggy day, but we were able to jump in the water and wash up for the first time in a few days! Another day with little wind and lots of fog, but students and crew came together to make it to Rockland, Maine. We learned our pins, plotted our location, and watched the radar through the fog. As we arrived at our anchorage, the fog lifted, the sun came out, and we were able to enjoy the beautiful rocky coastline at sunset.
Each evening, Roseway Crew wakes up in shifts to check on the boat and make sure our anchor isn't dragging. There are activities each night—last night's activity was to write a song about Roseway. Here are three songs written by the BDEA and Roseway Crew!
I rap like rozay on the Roseway
Stone says "lights out at 10" we don't do that but anyways
Got my headlight on that means my future is bright
But when I look outside, no bearings in sight.
Water Shoes strapped up tight
Watch the anchor don't drift at night
We hold the line, it doesn't bite
I tie knots so tight it cuts the wood like termites
And when C watch comes together, we're like Poseidon's Might.
R to the O to the S-E- Way
I could sail her all day
Rocking on the water like a baby's crib
No place I rather live
Jen feeds us nice with her grub
Always something that I love
Salad, chilli, homemade bread
Keeping us all well fed
Washing the soles and the bowls
Cleaning the deck with a fire hose
Shining the bell and cleaning the fish
Scrubbing and drying every dish
R to the O to the S-E- Way
I could sail her all day.
We'll start today on the Roseway
The fog is very misty
Ships sailing in the distance
Weary eyed through the mist
Dirty hard working putting in that elbow grease
Waves carry through from one place to another
Back home seems like a blessing
We're still waiting for some peace
Rocking the boat makes people lose their way
We're birds without a nest
Trying to rest in a space that's overwhelming
Environment of extremes, nights without dreams
Mixed emotions through the fog
We find each other when were lost
On long days we treasure nights.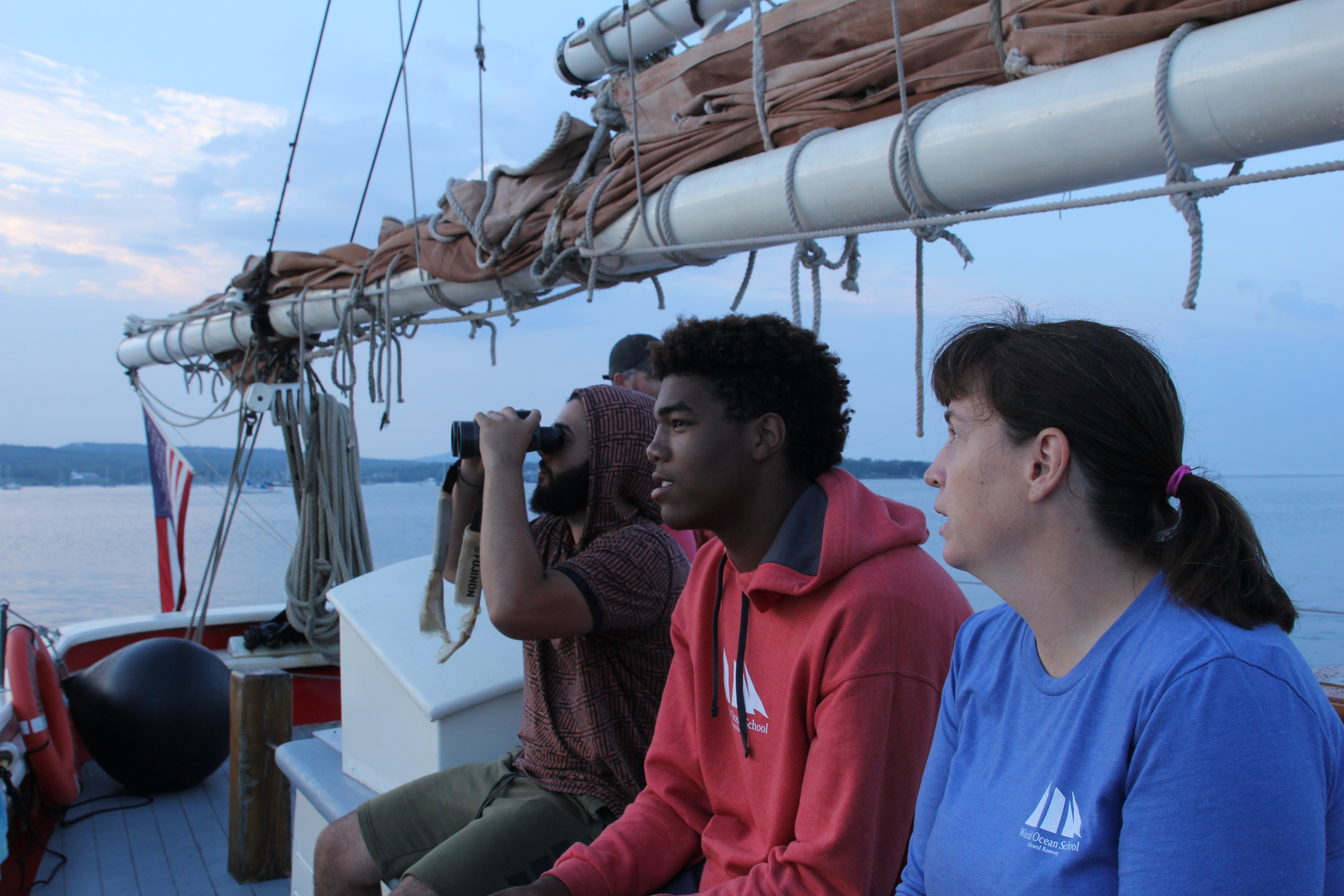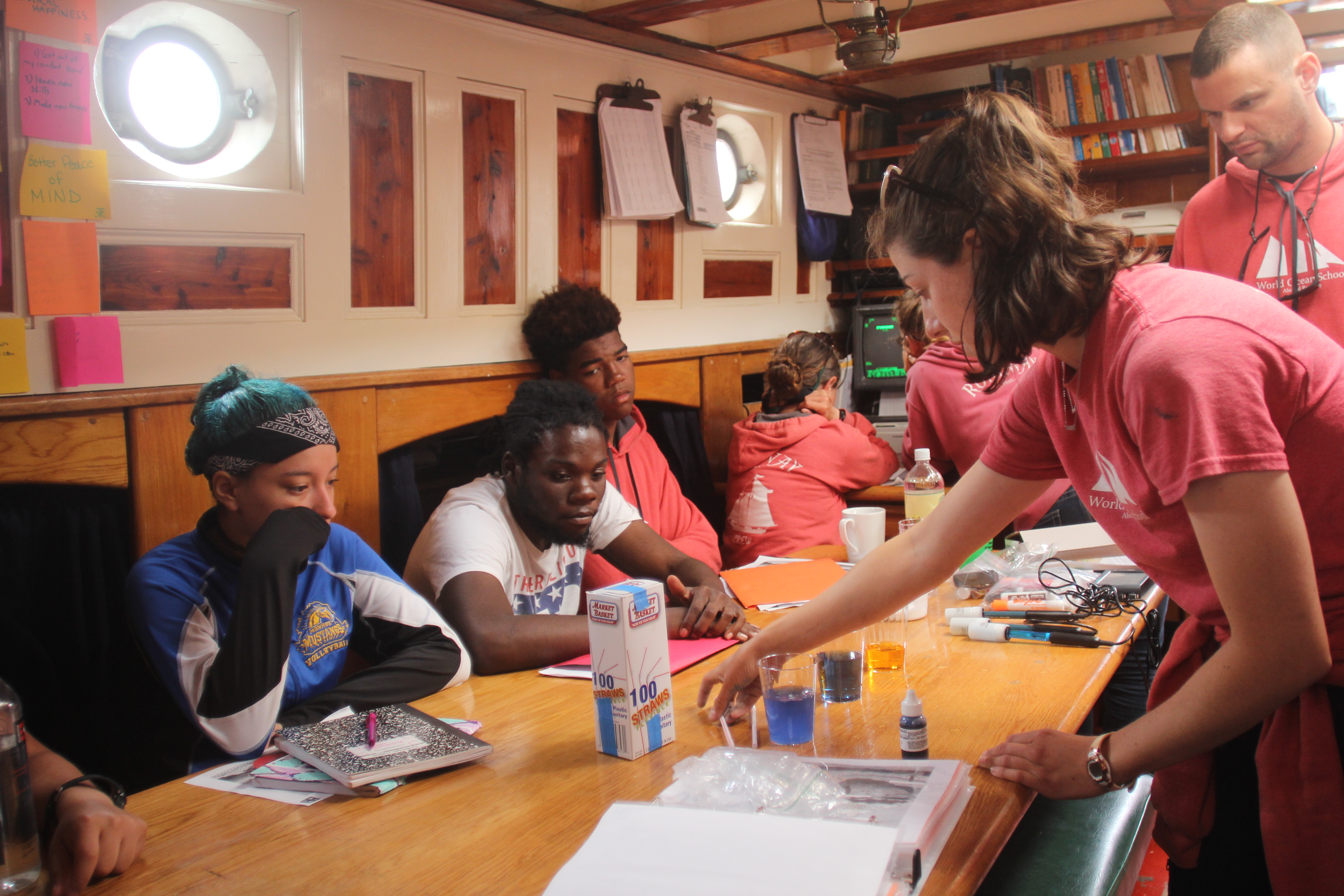 Left: Waldy, Tai, and Jen take in the sunset after anchoring. Right: Science aboard Roseway is never dull when crew get involved! Cara, a deckhand on Roseway, helps lead an ecology lesson.
Left: Anthony keeps clean aboard Roseway by jumping into the bay! Sailors were able to shower today and took full advantage of the warmer water. Right: Morgan hauls on the jib downhaul while Joe monitors her progress.