07/18/17 - Sunsets, Stars, Schooners and Shoreline
Sunsets, Stars, Schooners and Shoreline
July 17, 2017: Hey everybody, it's Brandyn. Today the students of Boston Day and Evening and the crew of Roseway voyaged from the coast of New Hampshire to Portland, Maine. With clear skies and a gentle breeze pushing us forward to our destination before it died down completely forcing us to power forward with our engines. I've learned a lot today and since setting out, like how to hold a giant mainsail with nothing but a bit of spare rope tied to the rigging. As I write this we sit anchored off of Portland surrounded by a dense fog. The fog itself has a strange beauty to it that forces you to think inwardly as your mind struggles to comprehend what sits beyond it. It's just one of the beautiful things out here and about being out here. Everything out here has become the most beautiful thing I've ever seen and only to be beaten out by the next sight to see. Sunsets, stars, schooners, and shoreline all competing to be the best view of the Northeastern Atlantic. I can't wait to find out what I'll see next.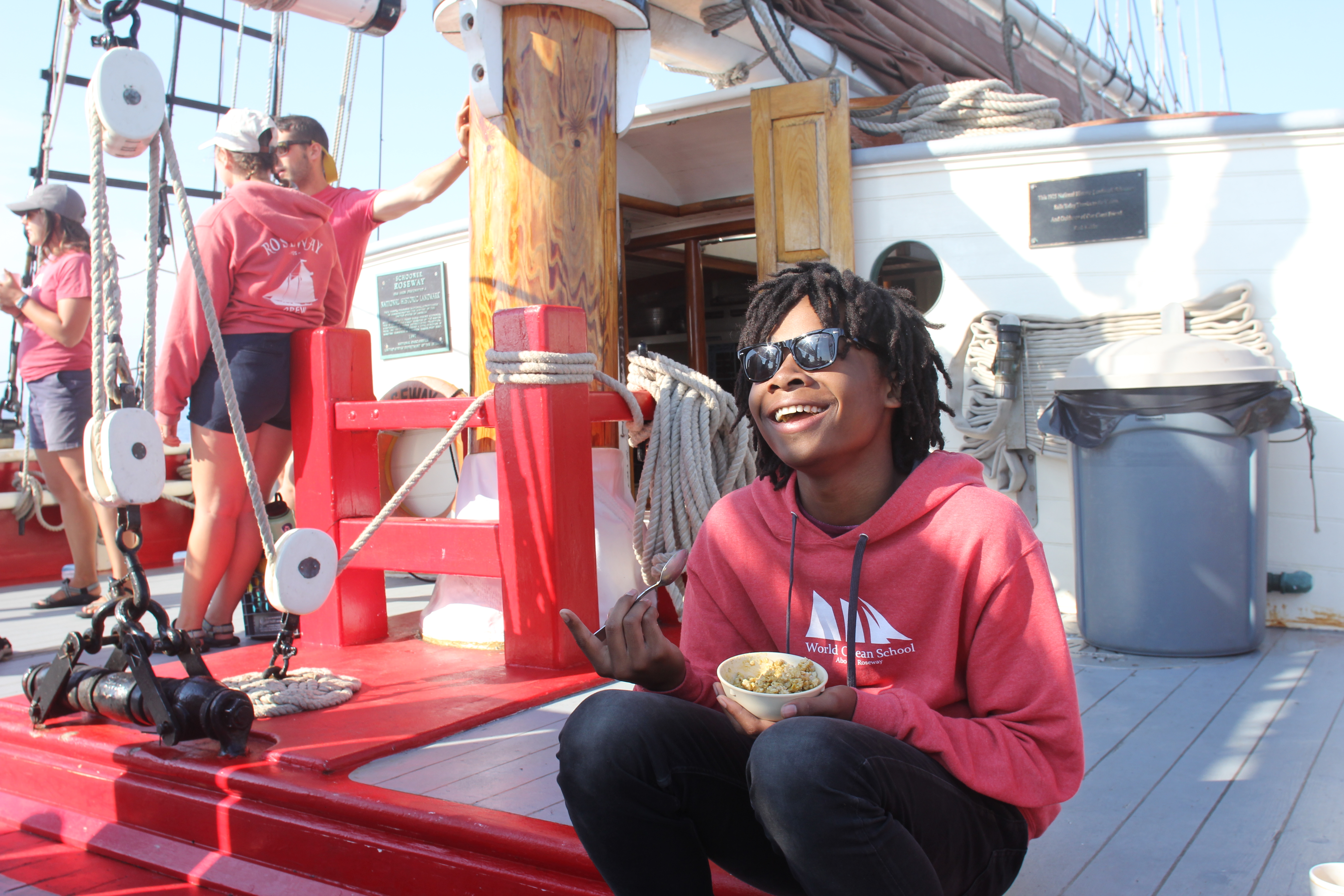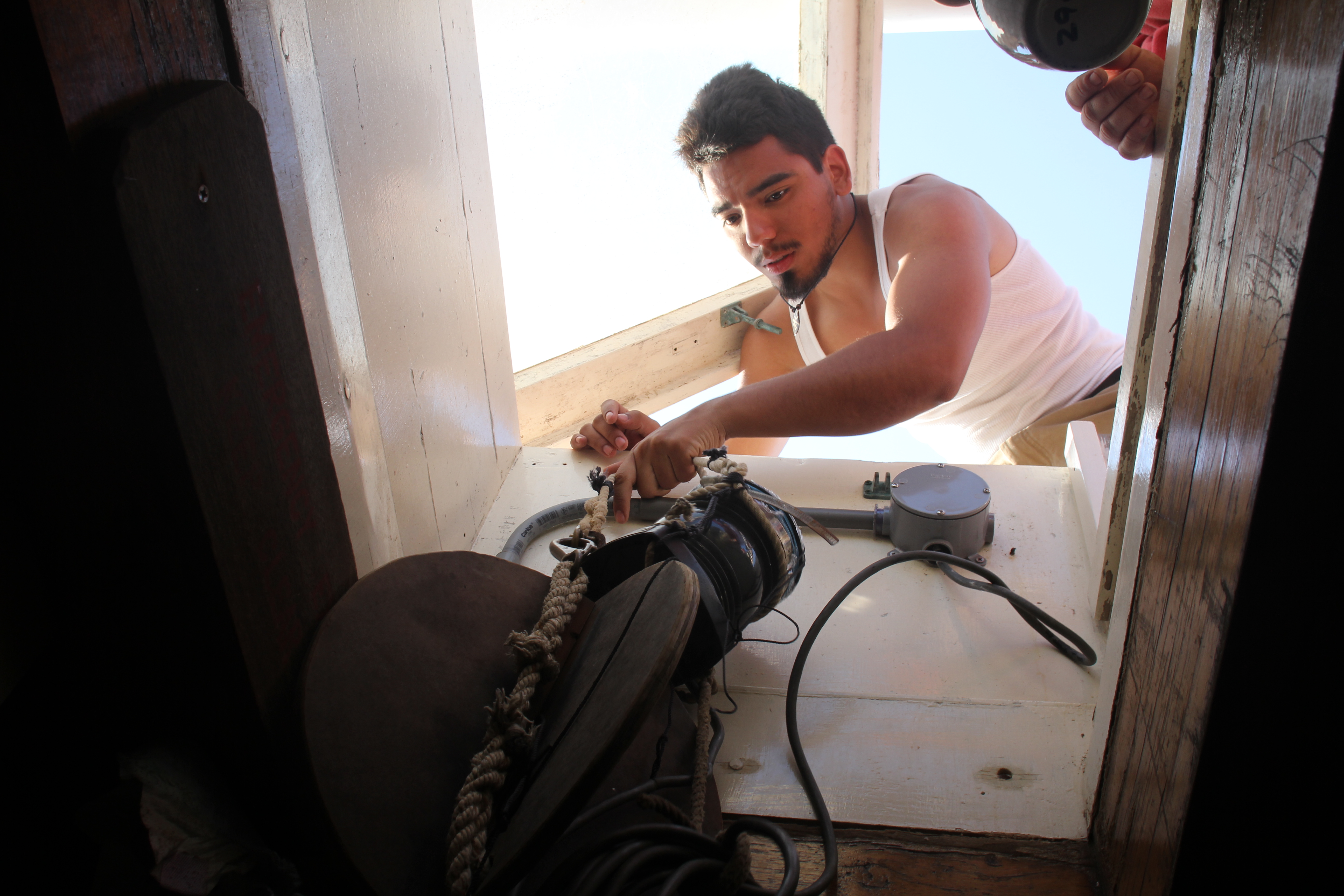 Left: Breakfast is the most important meal of the day, according to Joe as he enjoys his morning oatmeal. Right: Alejandro learns how to store the anchor light just before setting sail.
Left: Waldy gets his hands on the helm for the very first time during the voyage. Right: Taurus gets to work on Baggywrinkle, a soft covering for cables to reduce sail chafe.
Left: Brian learns how to prepare the jib. Right: Sailing isn't all serious! Tysun grins while hauling line.
Left: Morgan helps organize material for Baggywrinkle. Right: Tai, today's P.M. Junior Watch Officer! Junior Watch Officers help run the ship for half the day.