07/17/17 - Raising Sails and Celebrating Waldy's Birthday
Raising Sails and Celebrating Waldy's Birthday
July 15, 2017: We're underway! After a discussion about how to take care of this ship, our shipmates, and ourselves, we set sail and practiced a Man Overboard Drill. We then headed for Gloucester, MA and raised the sails for the first time. The students eagerly jumped right in! We learned how to complete a boat check to make sure we're all safe, how to properly handle line, and had some time to journal about what we struggled with and how we will move forward. We also had a chance to celebrate Waldy's Birthday with an incredible cake! Waldy wrote our journal entry for today:
"Hey Waldy here just wanting to say thank you. Thank you, thank you, Roseway Crew, BDEA, thank you July 15, thank you sun. I'm just really appreciative for the fact that I feel cared for and slightly special. I can assure you that I almost never feel that way. I usually feel like an army of one against the world. I always find myself to be alone a lot even though I don't want to be because I'm a special person who thinks a lot. I hate being trapped in my head and experiences like this mean absolutely everything to me. I'd like to say way more but I'll leave it at this. Thank you for caring for my birthday because I really didn't have a birthday."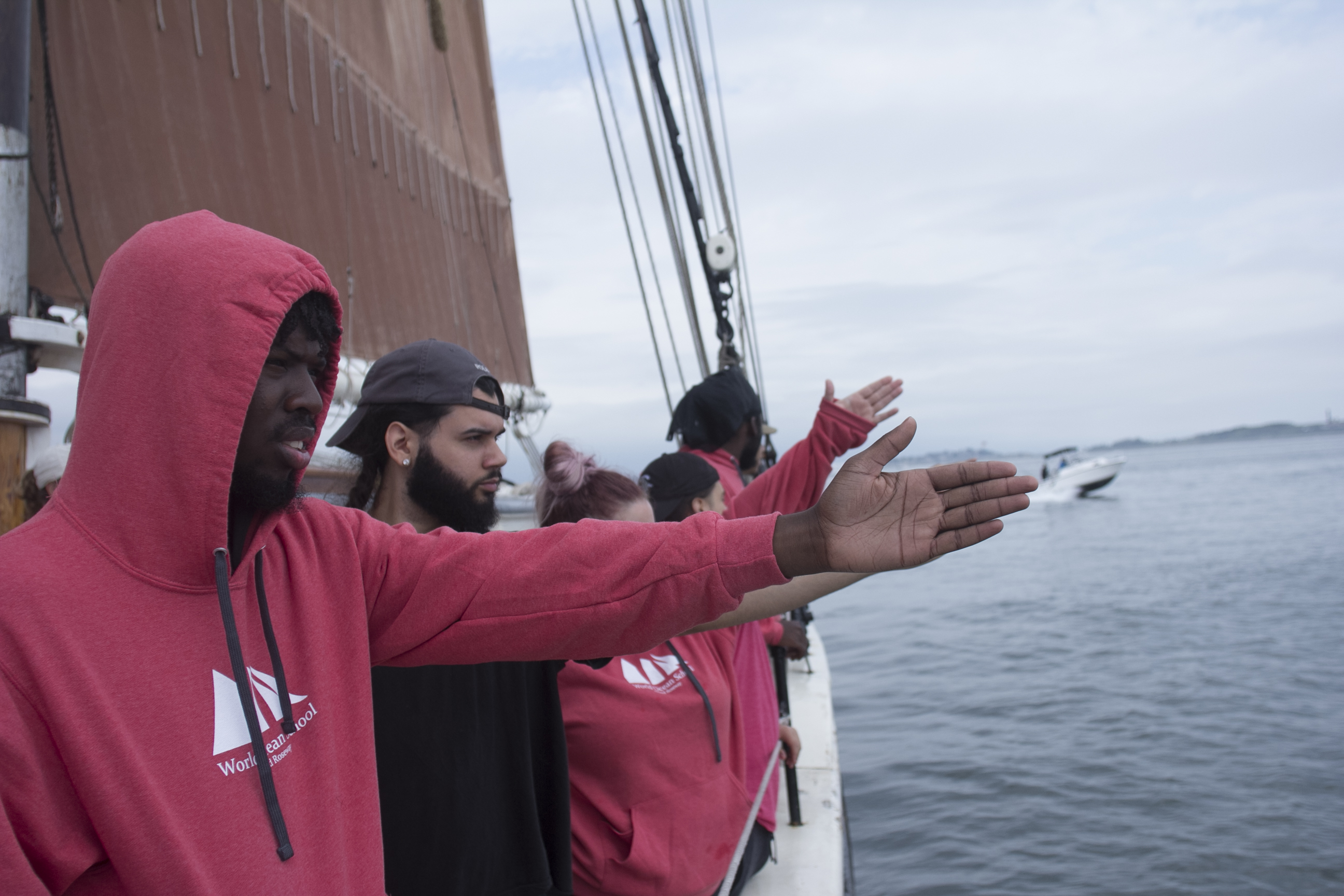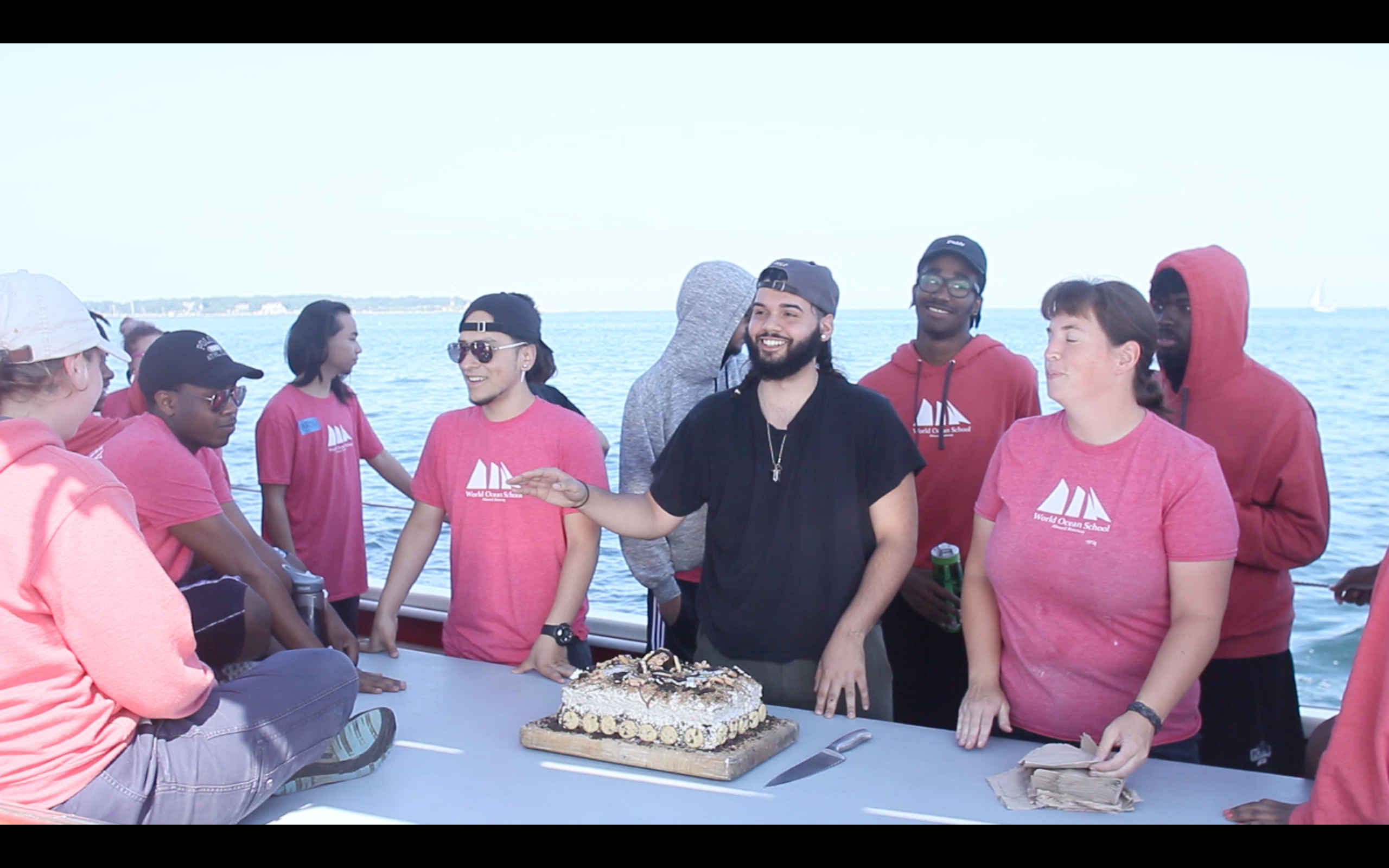 Left: Waldy and his birthday cake. Right: Taurus and Waldy participate in a "man overboard" drill.
Left: A student conducts Bow Watch during the voyage to Gloucester. Right: Jasline and Stephan learn how to coil the main halyard.
Left: Waldy jumping into the ocean in Gloucester. Right: Dante, Taurus, Joe, and Waldy learn the basics of knot-tying.