07/09/15 - Underway to Appledore Island
Underway to Appledore Island
Today we woke up to a dense blanket of fog. We had a lot of ground to cover so we quickly got underway, raising the anchor and setting sail before breakfast. The rough and rocky seas awaited us outside the safety of the bay.
After breakfast and chores we started our rotations. We learned all about New England ecology and ocean currents from Sam while Eliza taught us buoyancy. Armed with tin foil and our imagination we made boats, some of which floated. During our active watch we saw whales, porpoises, sunfish and a baby shark. Later into the afternoon, the sun reappeared and the seas calmed.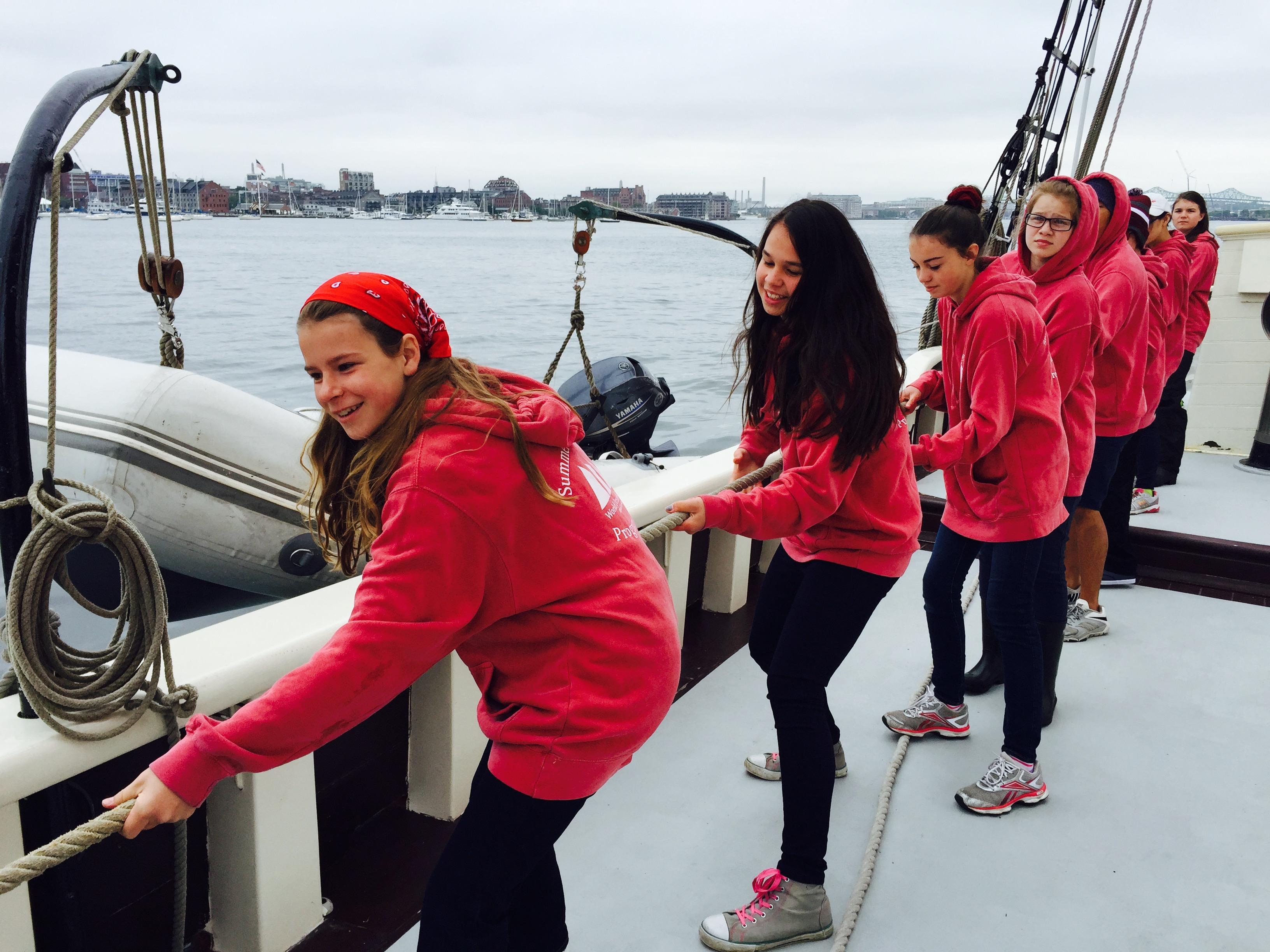 We spent reading and reflection enjoying the pleasant weather. Natasha worked on her twelfth bracelet using basic sailor's knots while everyone else attempted to learn a new knot. Emily learned the figure-eight loop while Scott mastered his bowline and Z learned the ocean braid mat. B Watch led the charge in climbing the rig, followed by C Watch.
At the time of this log, A Watch is still eagerly awaiting their turn. Tomorrow, we will spend the day at Appledore Island exploring the natural tide pools and the Shoals Marine Laboratory. We hope to drop anchor around 9:30 and look forward to a good night's sleep.
**Captain would like to note that we did indeed drop anchor at 9:27 PM.