07/05/17 - Leading Deck Tours in Greenport, NY
Leading Deck Tours in Greenport, NY
July 4, 2017: We started the day off with our last batch of pancakes. After breakfast we had our normal chores, but we did them extra fast because we were all eager to jump off the boat into the ocean and become somewhat clean. The swimming was refreshing for everyone and most people used some soap and shampoo. We threw around a couple of balls and just enjoyed our time in the ocean. Afterwards we docked at Greenport, NY and had lunch.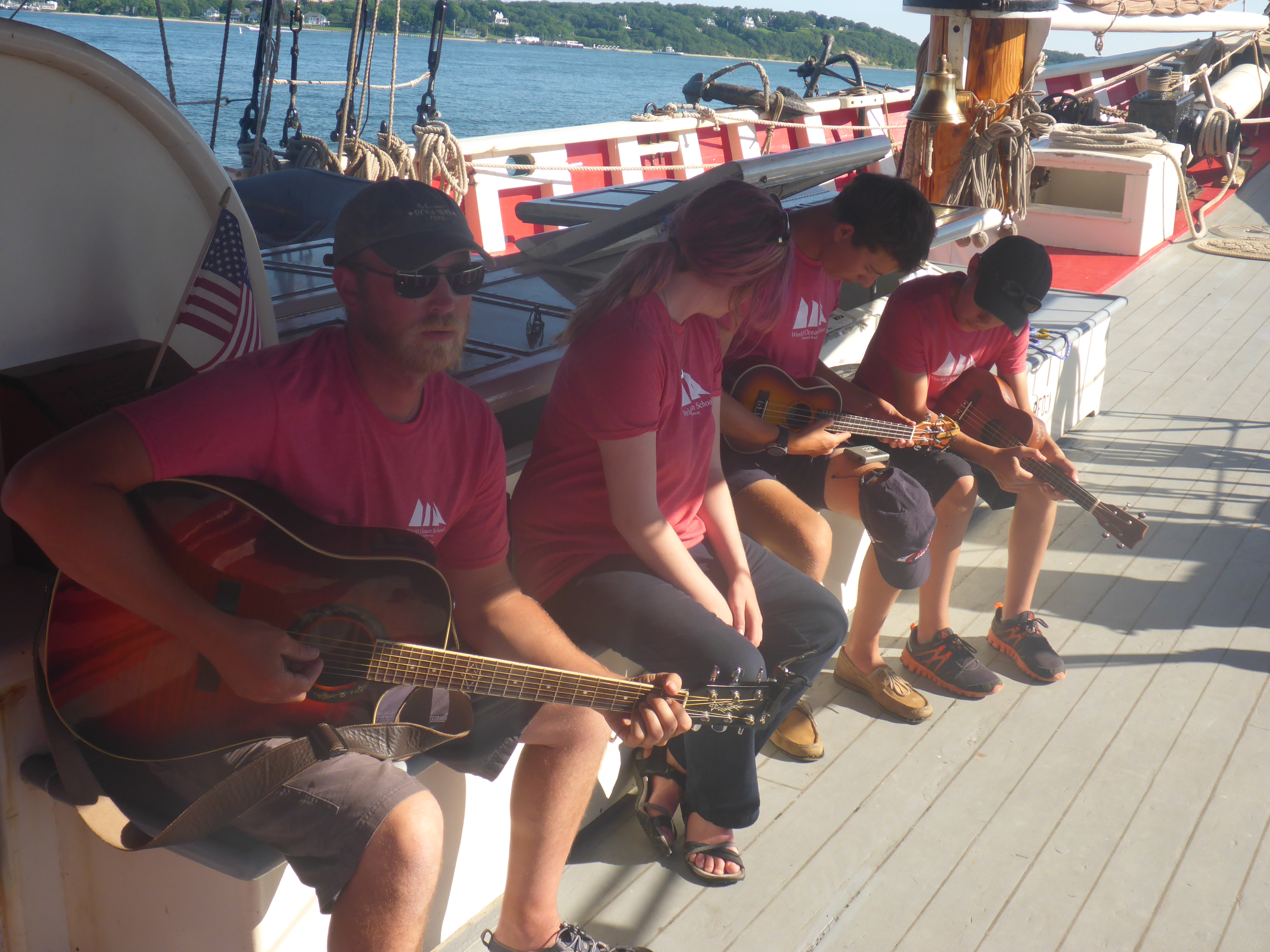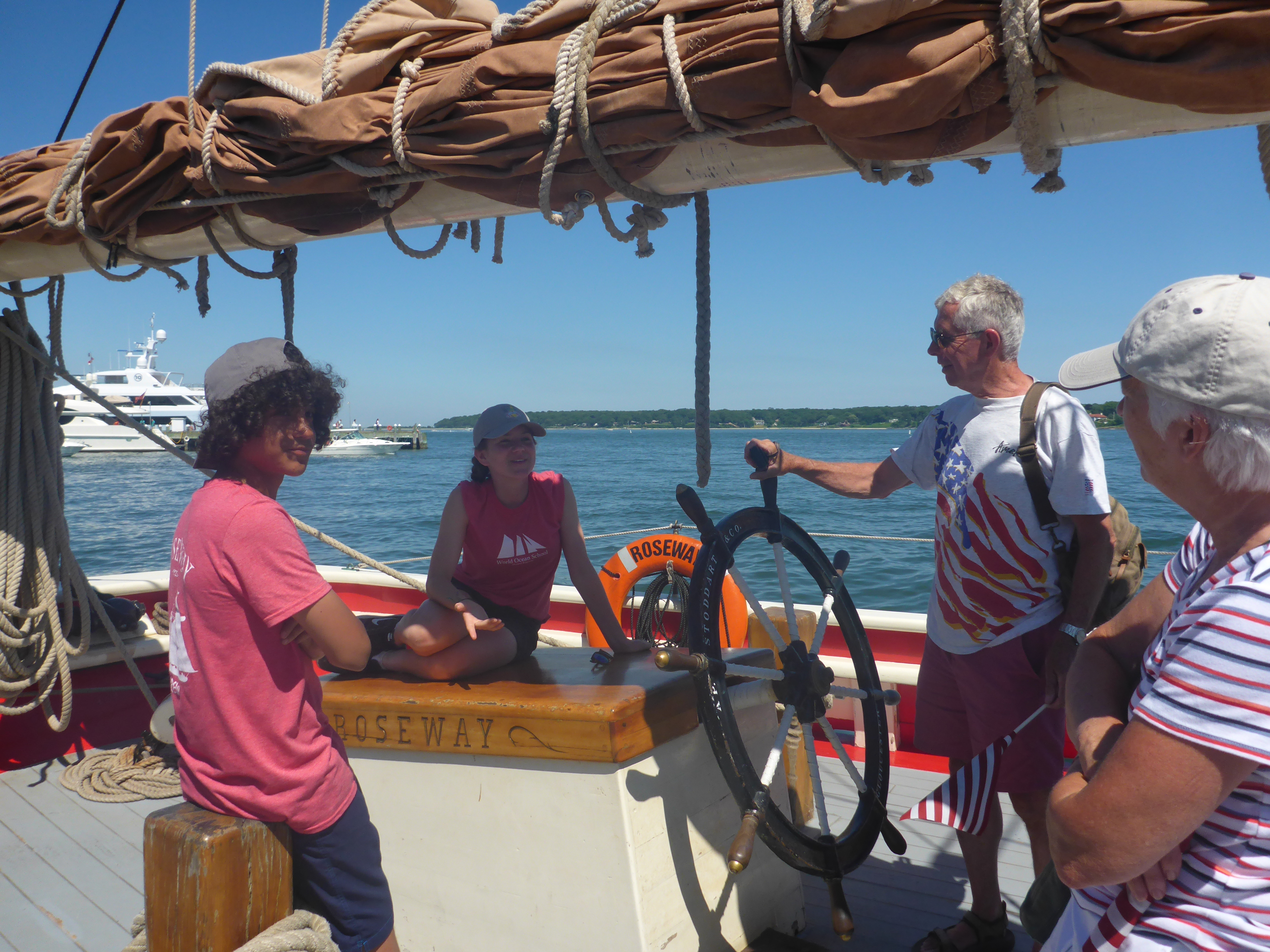 Left: Captain Alec, Luke, Annabel and Felix playing guitar/ukulele. Right: Carlos and Baylee giving a history talk of Roseway
We then started to prepare for the deck tours that would take place between 2pm and 6pm. We broke up the deck tours into two groups, we took turns going to the park and doing deck tours. The shifts were 2 - 4 and 4 - 6. We split up into 3 different stations during the tours which were knot tying, simple machines, and history about the Roseway. During the park shifts everyone got to meet Merska for the first time. She is the beautiful mermaid that makes our anchor watch activities. Almost everyone got to go and get ice cream when they went to the park, which was a really cool part of the day. After the second park shift we got a private tour of the most famous fire boat fire fighter in the world. They had cats which was unexpected but not unwelcome!