07/03/17 - Cape Cod Canal and Buzzards Bay
Cape Cod Canal and Buzzards Bay
July 1, 2017: After we wrapped up our first full day of sail, around 2200 one of the crew members told us of the bioluminescence and we all scurried up to the deck to check it out, all of us except for Nick and Alex that who had already drifted off to sleep. Once again we had a night full of anchor watches and some of us got to see more of the bioluminescence. This morning we got under way before breakfast because the tide was rising and we wanted to get through the Cape Cod Canal as fast as possible. It was really cool to see all the people waving at us as we sailed through the canal. Once we reached Buzzards Bay we set the Jumbo and the Foresail and we were off. We all had a day full of bow watches, learning belay pins, knots, whales, and poetry. Tonight we are anchored in New Bedford and tomorrow we will visit the New Bedford Whaling Museum to continue our whale-athon. Today was Canada Day so we had treats with maple syrup frosting and we even topped of our dinner with a Canadian flag cake. Today was full of learning and tomorrow we'll continue learning at the New Bedford Whaling Museum.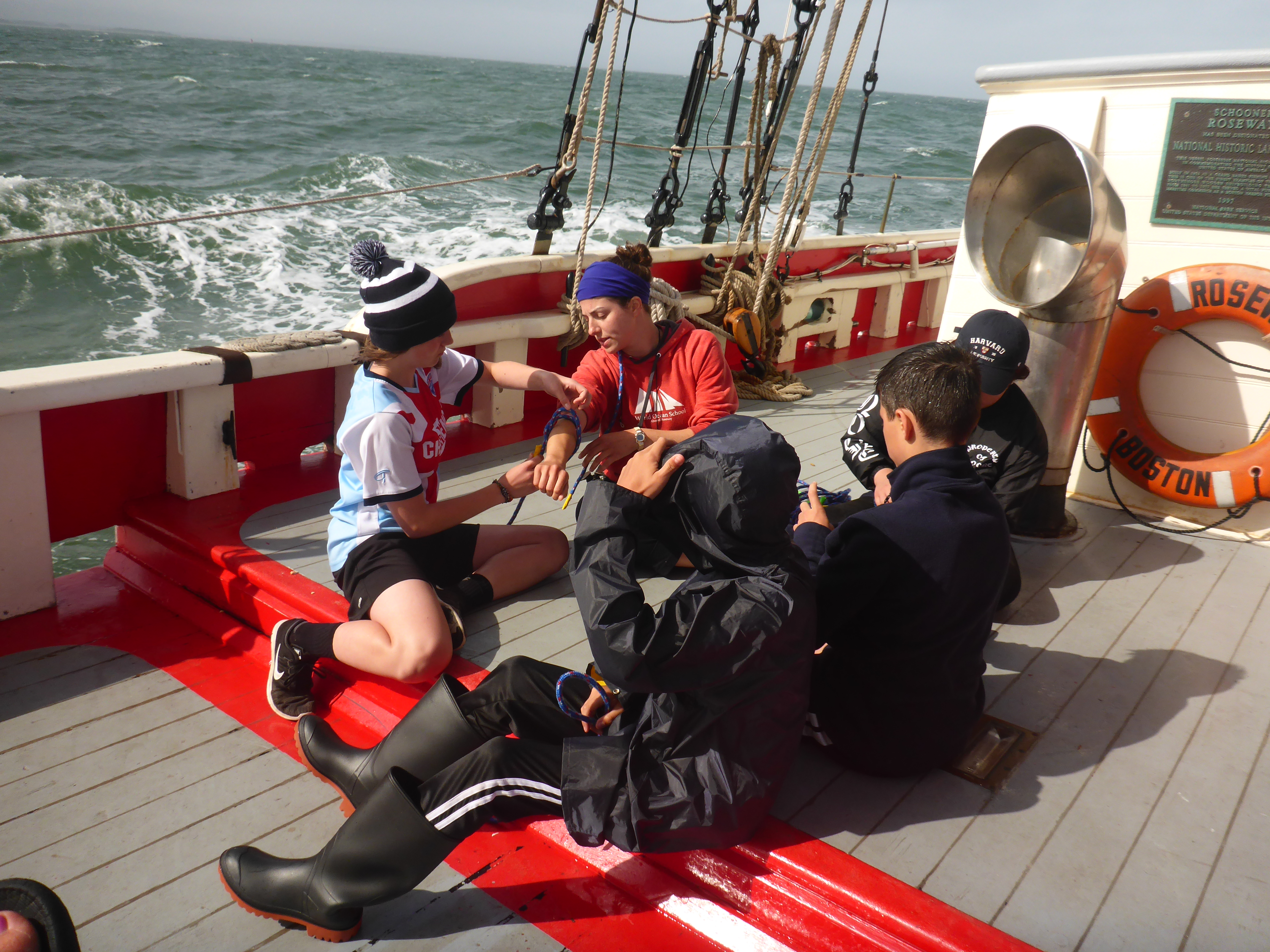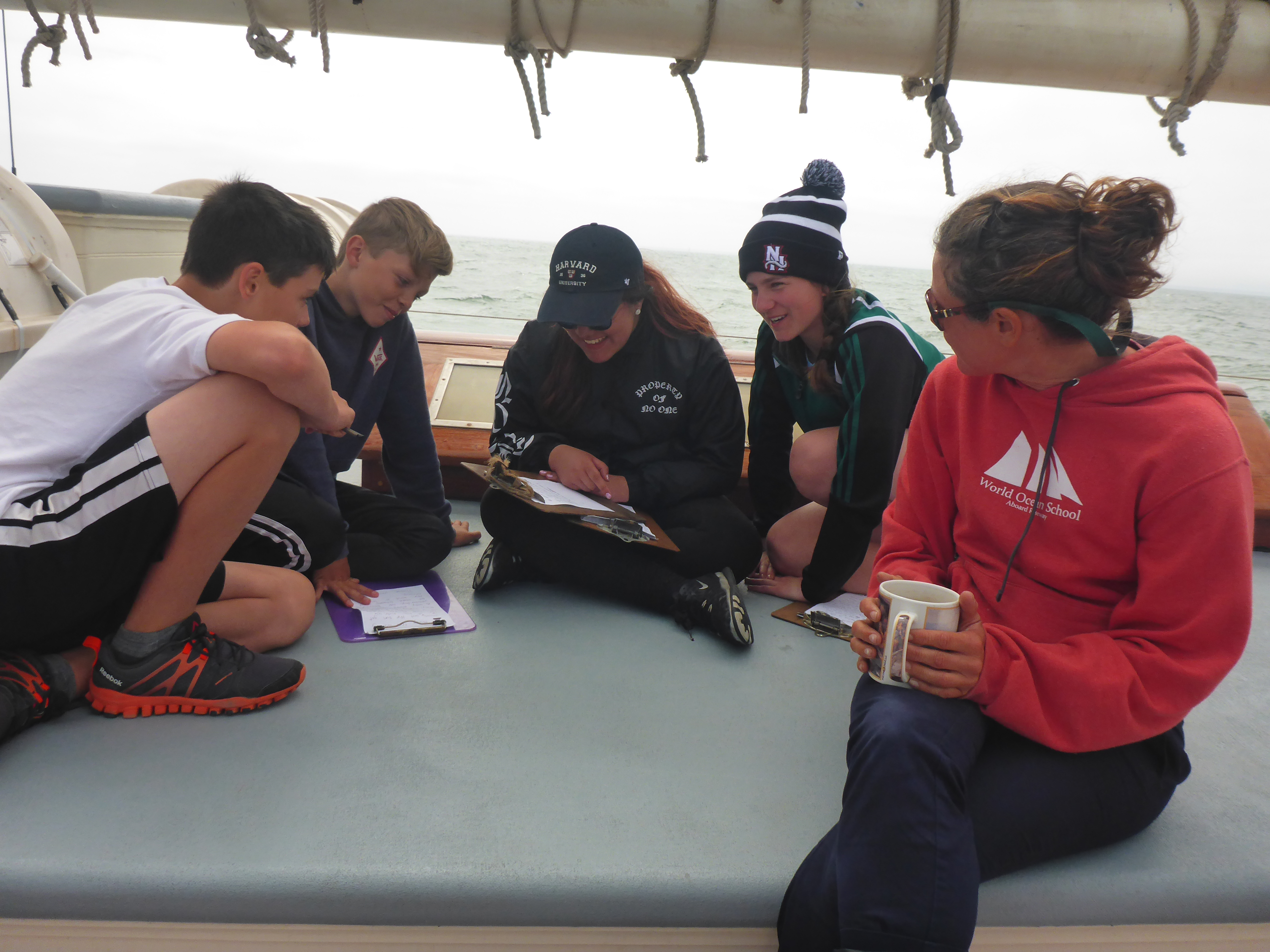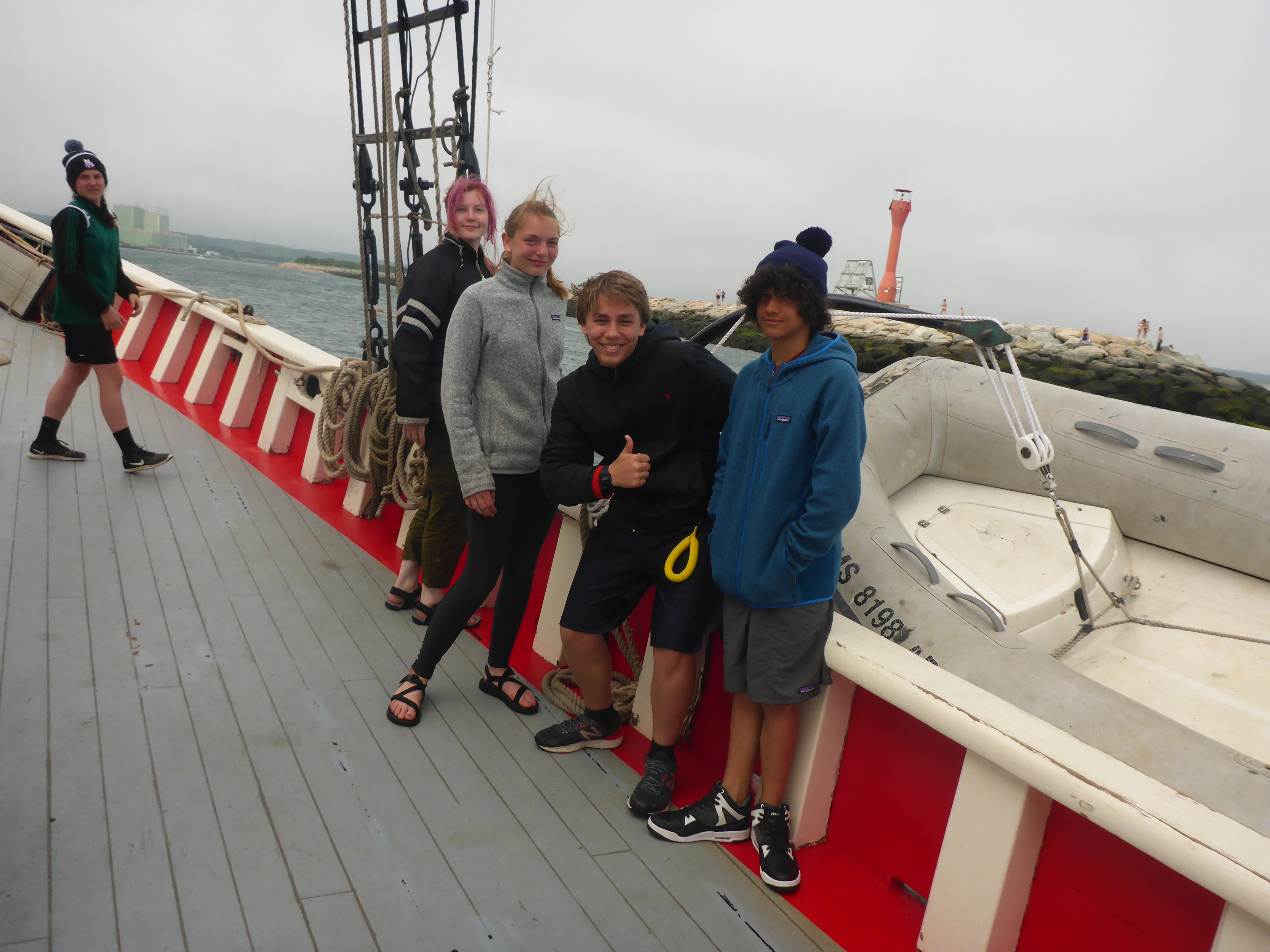 Student Reflections
In this world we have so many opportunities in life but some are limited to just land. As I stood on this deck the first day I felt my life open to new possibilities and felt a connection to the boat and the people. The water makes me feel free and I sometimes think of what it would be like if I were to live in the ocean. I could get to live my life with less limitations as I would on land. I have never felt so relaxed before and it's very refreshing. This is an experience that I will never forget. –Baylee
Allo! Aujourd'hui j'ai appri sur les balèine.
On a voyager dans un brouillard tré dense qui nous empechait de voir plus loin que 5 métres devant le bâteau. Par chance on s'en est sortie indemne on est aussi présentement dans des vagues trés forte qui nous éclabousse. Fin. –Felix
You can hear the ocean, the crashing when it hits the boat. It's a royal blue but with a tint of green. The foam coming off the boat is a bright vibrant white. There's white caps all around us breaking in the wind. The clouds are out it's a misty morning you can see only 20 feet around the boat. The fog horn is going off every ten minutes, it's loud and annoying and goes on for a while. Finally we get out of the mist and emerge into summer day light. –Bella