06/16/17 - 3 Weeks, 2 Boats, 150 Students
3 Weeks, 2 Boats, 150 Students
World Ocean School has been busy working with students on board not one, but two historic landmark schooners! In the past three weeks, we have worked with over 150 Boston Public School students through out partnership with Community Boat Building. As 4th graders, students from The Harvard Kent Elementary School in Charlestown and Young Achievers School in Mattapan each get to spend three full days on board either the Schooner Roseway or the Schooner Adventure. They learn about seamanship, teamwork, science, and history while on board. As 5th graders, they will work with Community Boat Building staff to build and row dories in small teams. World Ocean School values the partnership with Community Boat Building and is grateful to engage and inspire these students out on the water before their boat building experience beings in the fall.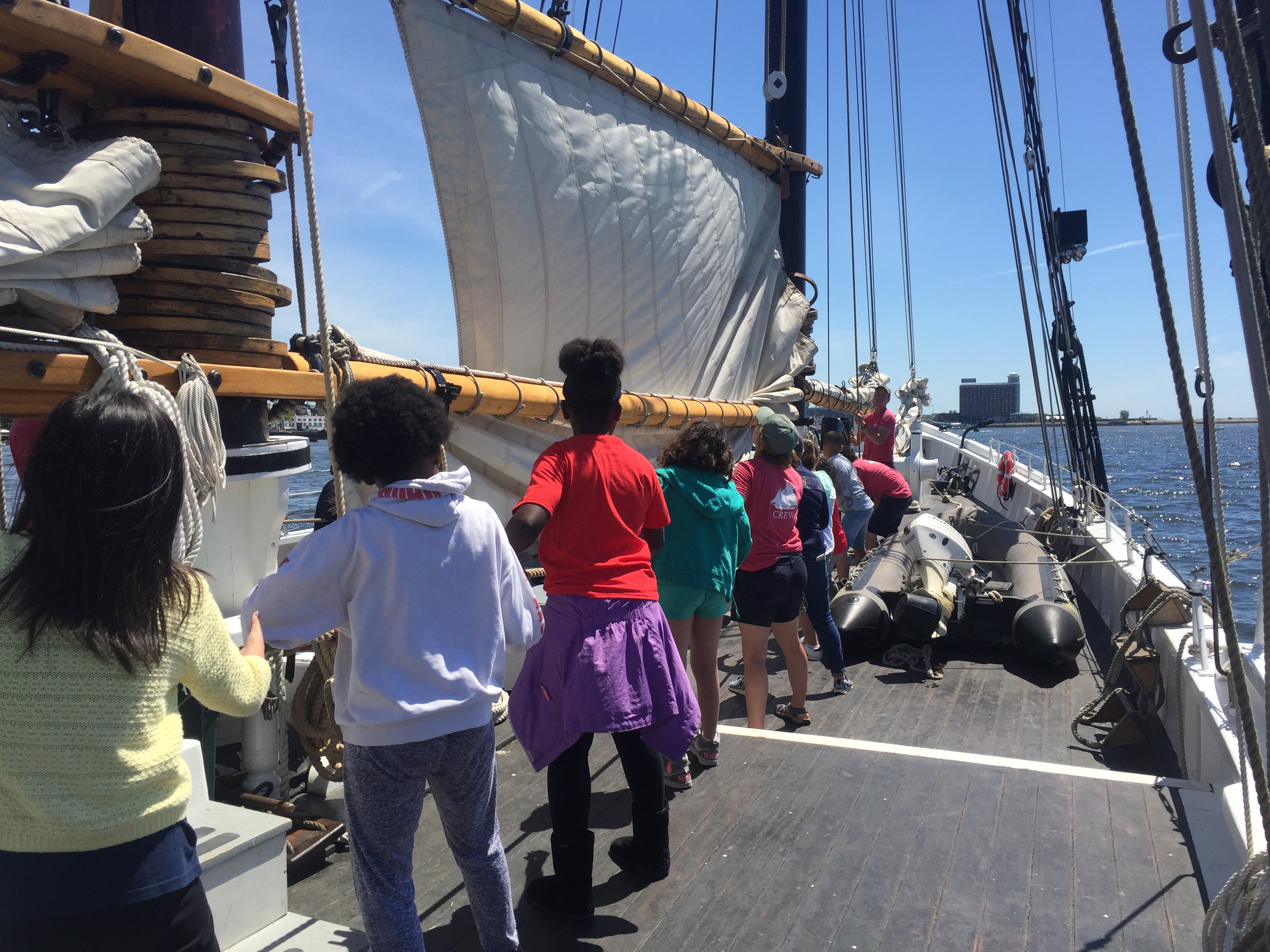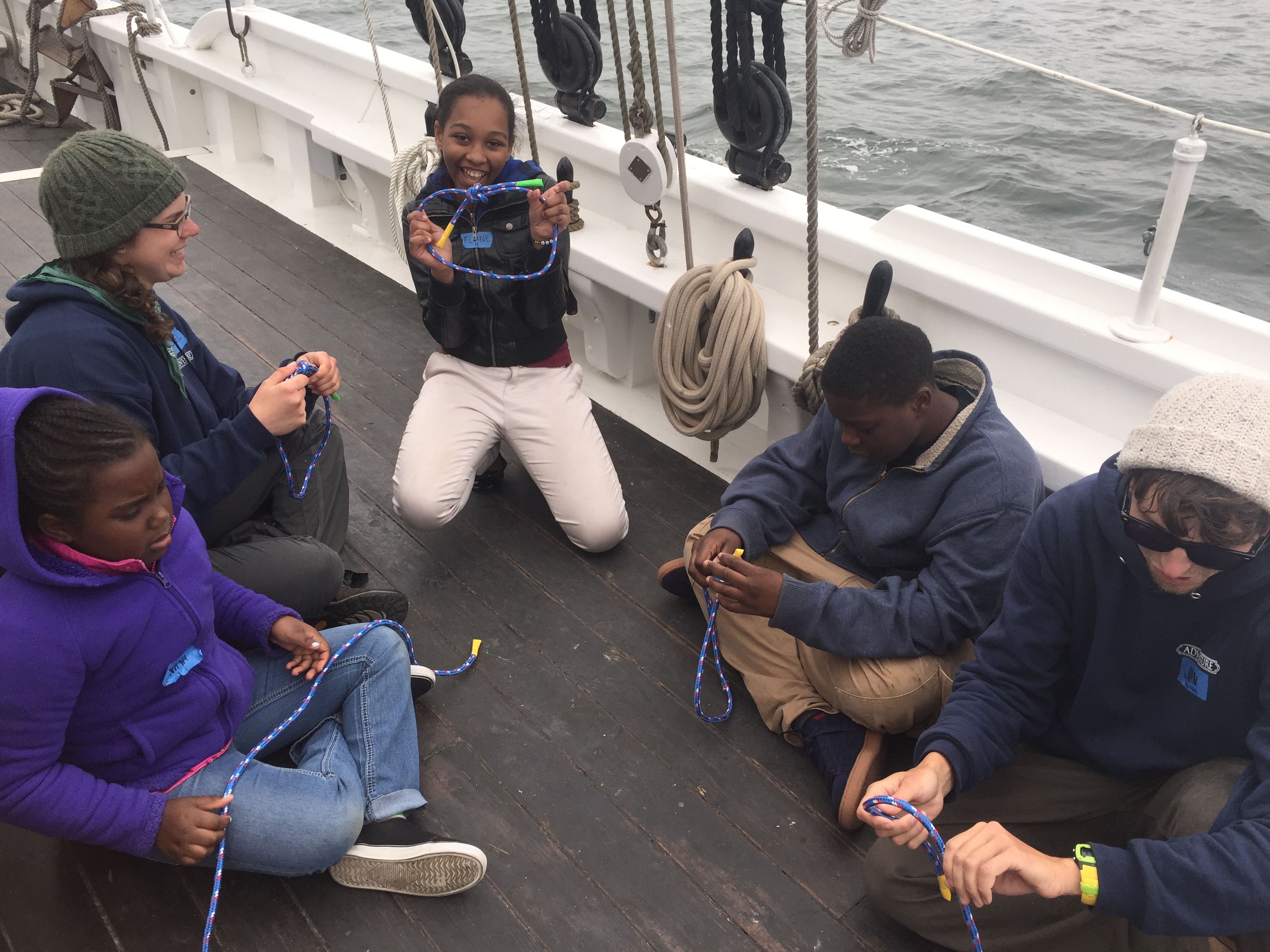 The Schooner Adventure and Schooner Roseway are both Grand Banks Schooners built in the 1920s. Both boats have a rich maritime history and serve as an ideal education platform for these students. It's exciting to see World Ocean School programs expanding to other boats to work with even more students.
Conditions varied this week: some days were 40 and stormy, other days were 95 and humid. We were impressed with the engagement and adaptability of the students! As one Harvard Kent student wrote in a poem about the experience, "The ocean is blue, the boat is white, and everybody works in any degree Fahrenheit."
Many students told us they hope to come back as "teacher sailors" one day, which we all were touched to hear. We love working with these Boston Public School students and hope to have them back on board in the future!