Making Good Headway on Multiple Projects
Making Good Headway on Multiple Projects
Monday, May 18, 2020
While it is critical for Roseway to haul out each year to work on seams, one of our biggest projects this yard (that we haven't posted updates on in awhile!) is her shaft realignment and propellor servicing project—a project that can only take place while the ship is out of the water. Since last week, the shaft and the serviced (and now very shiny) propellor have been reinstalled. When Roseway splashes, she will remain at the dock for a few days for the hull to re-swell and settle into the water. Based on how the ship settles, some small adjustments may need to be made to the shaft and bearings to ensure there won't be unnecessary friction when the shaft rotates while Roseway sails.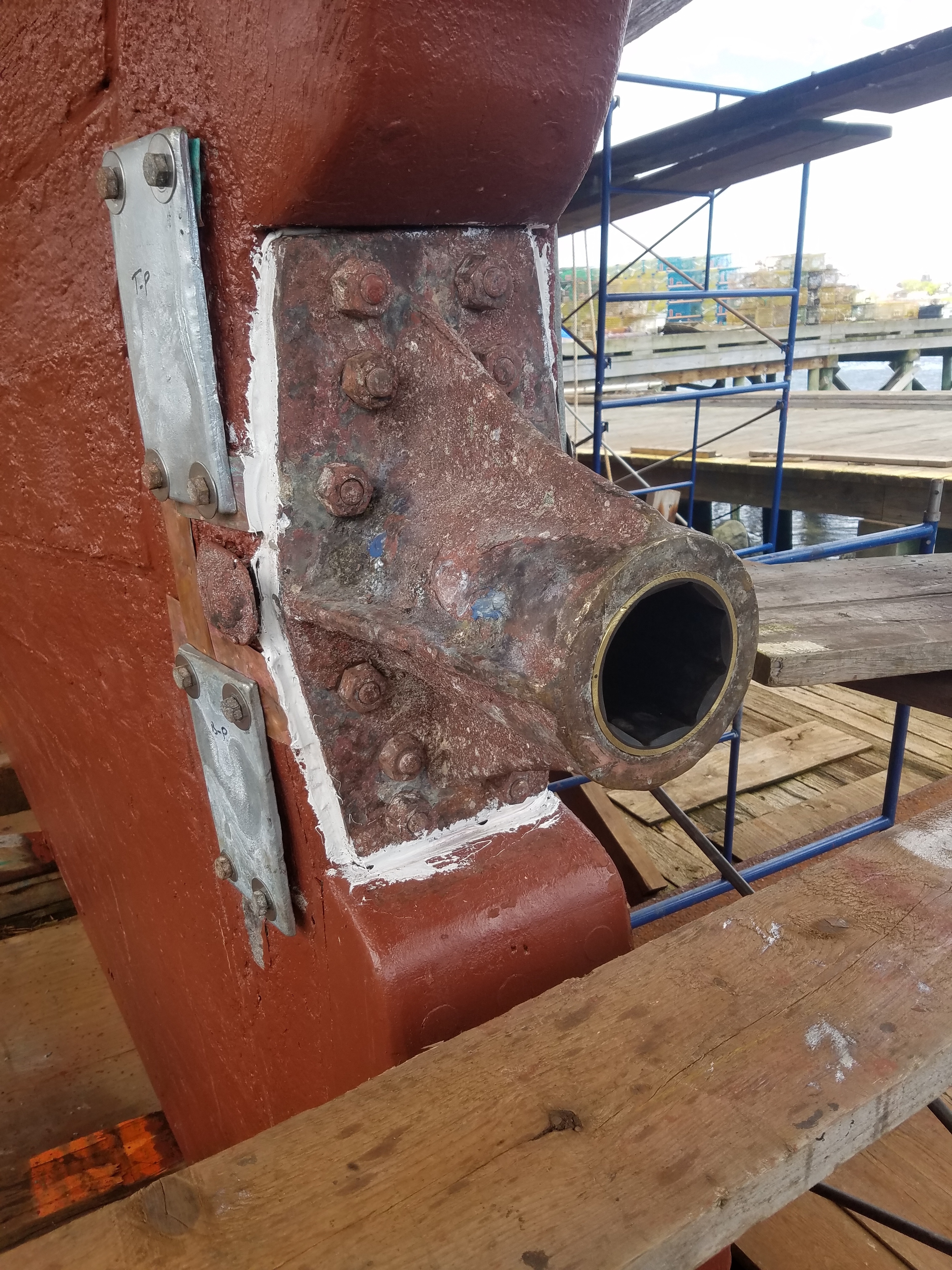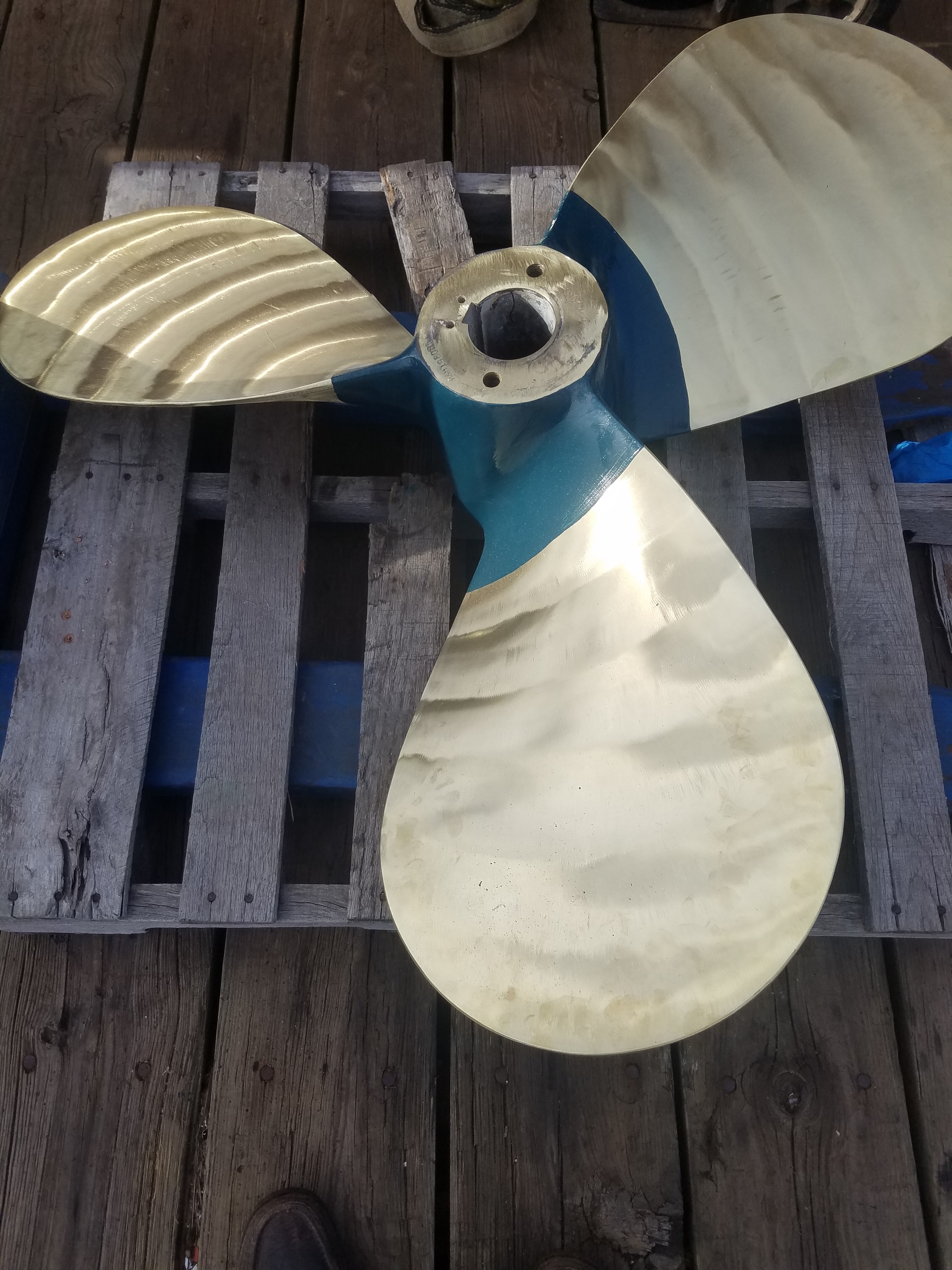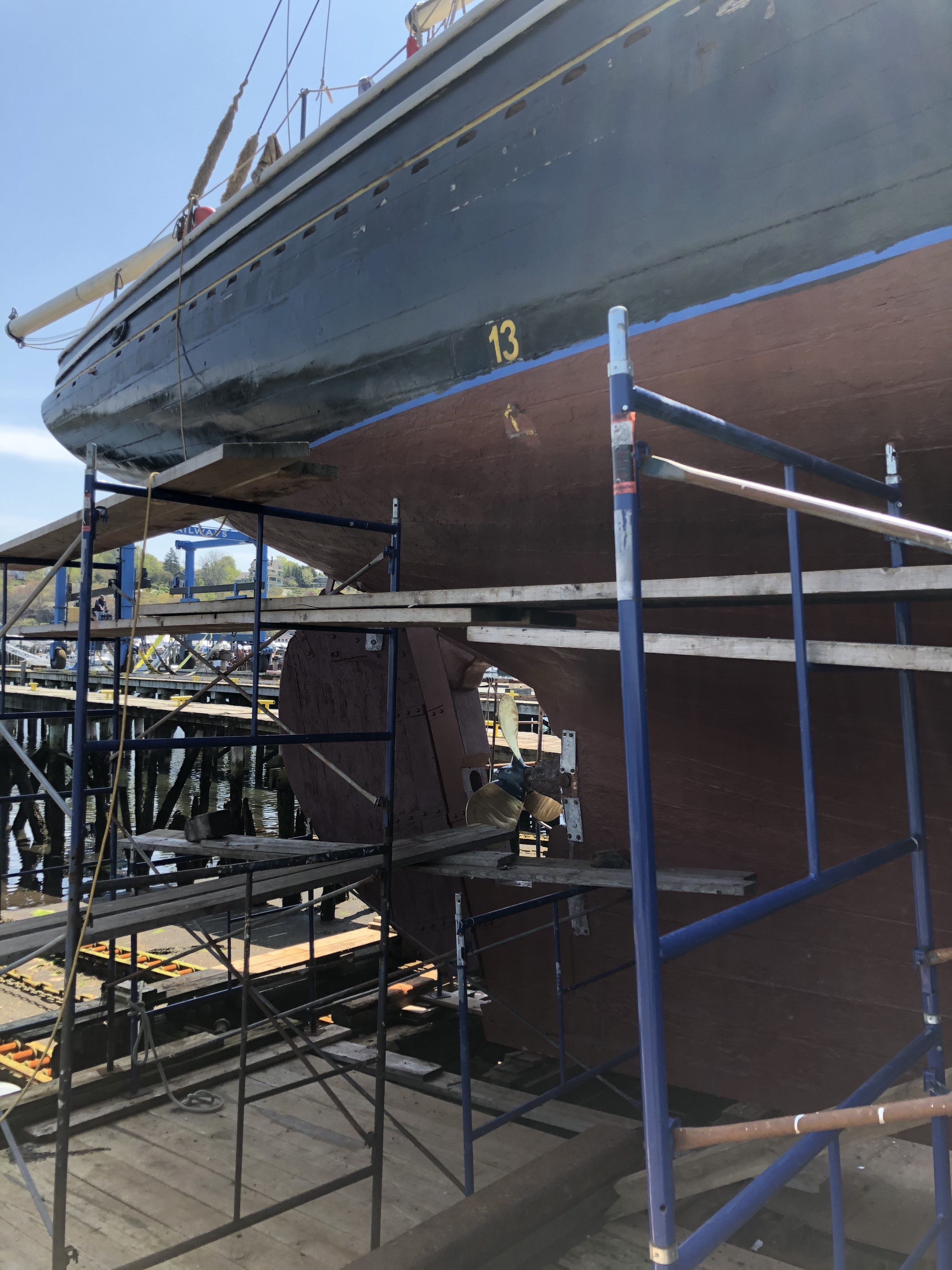 We reported in the last Ship's Log that several projects are taking place on the starboard side of the Engine Room: ceiling replacement, starboard main chain plate installation, waste tank rebuild, and generator replacement.
Since then, the ceiling behind the waste tank has been replaced thanks to the quick and crafty work of our shipwrights and over the weekend, our crew started building the interior of the waste tank. In preparation of our new generators, the crew opened up the galley sole so the generators will be significantly easier to lower into the Engine Room. The chain plates are out to be re-galvanized and will be installed shortly after they return.
Additionally in the engine room, a new raw water pump has been installed on our 400 hp diesel engine.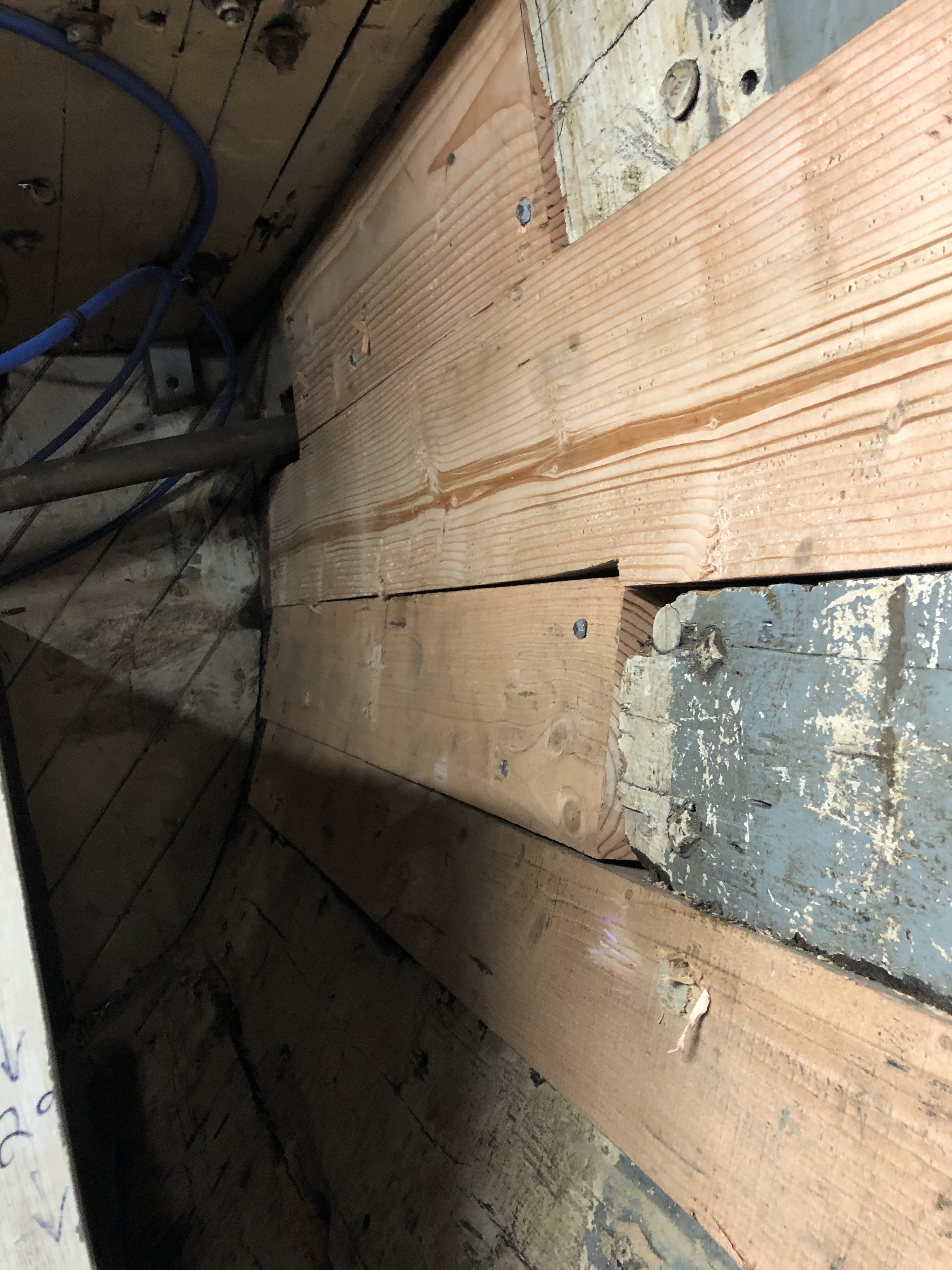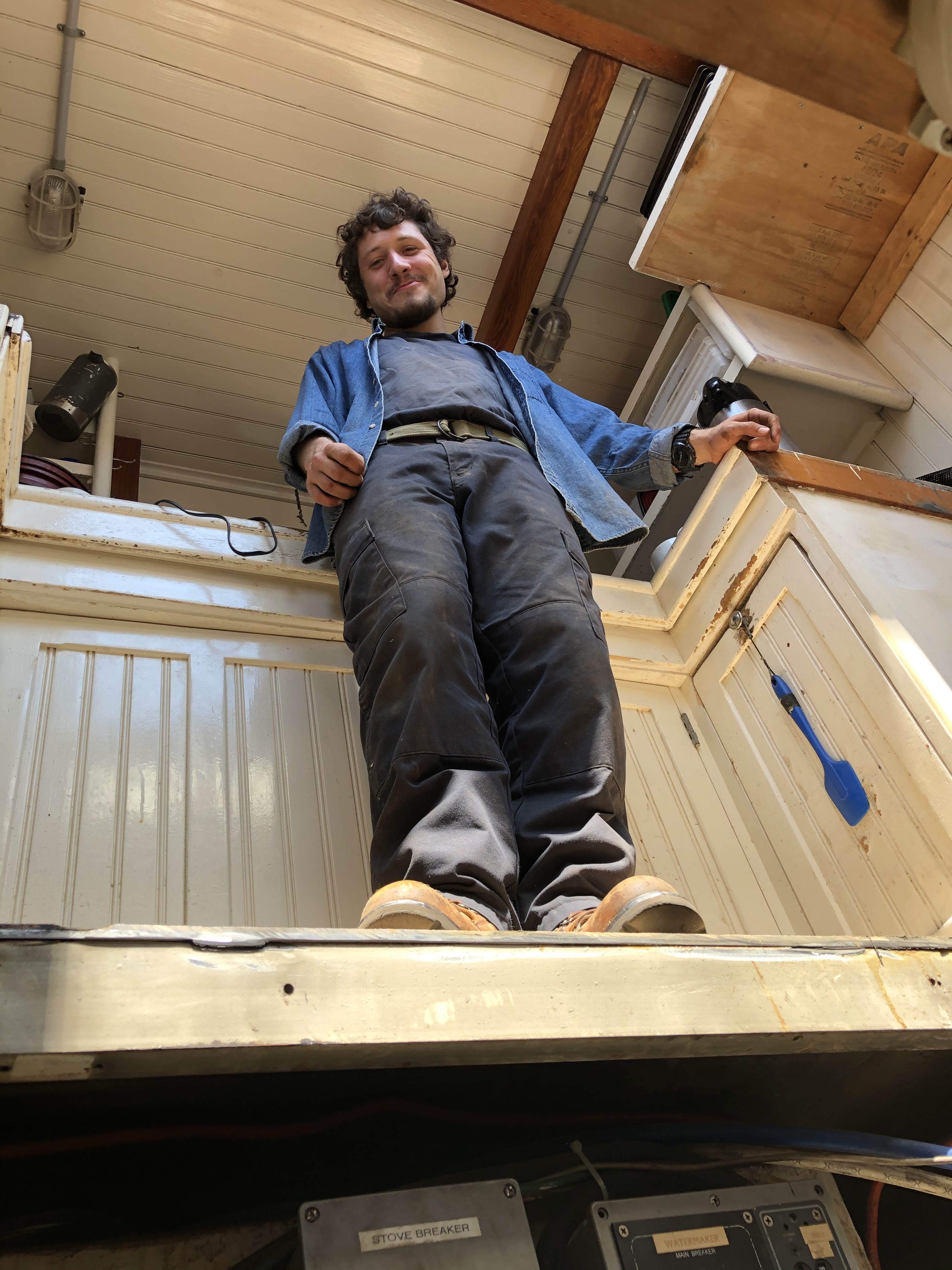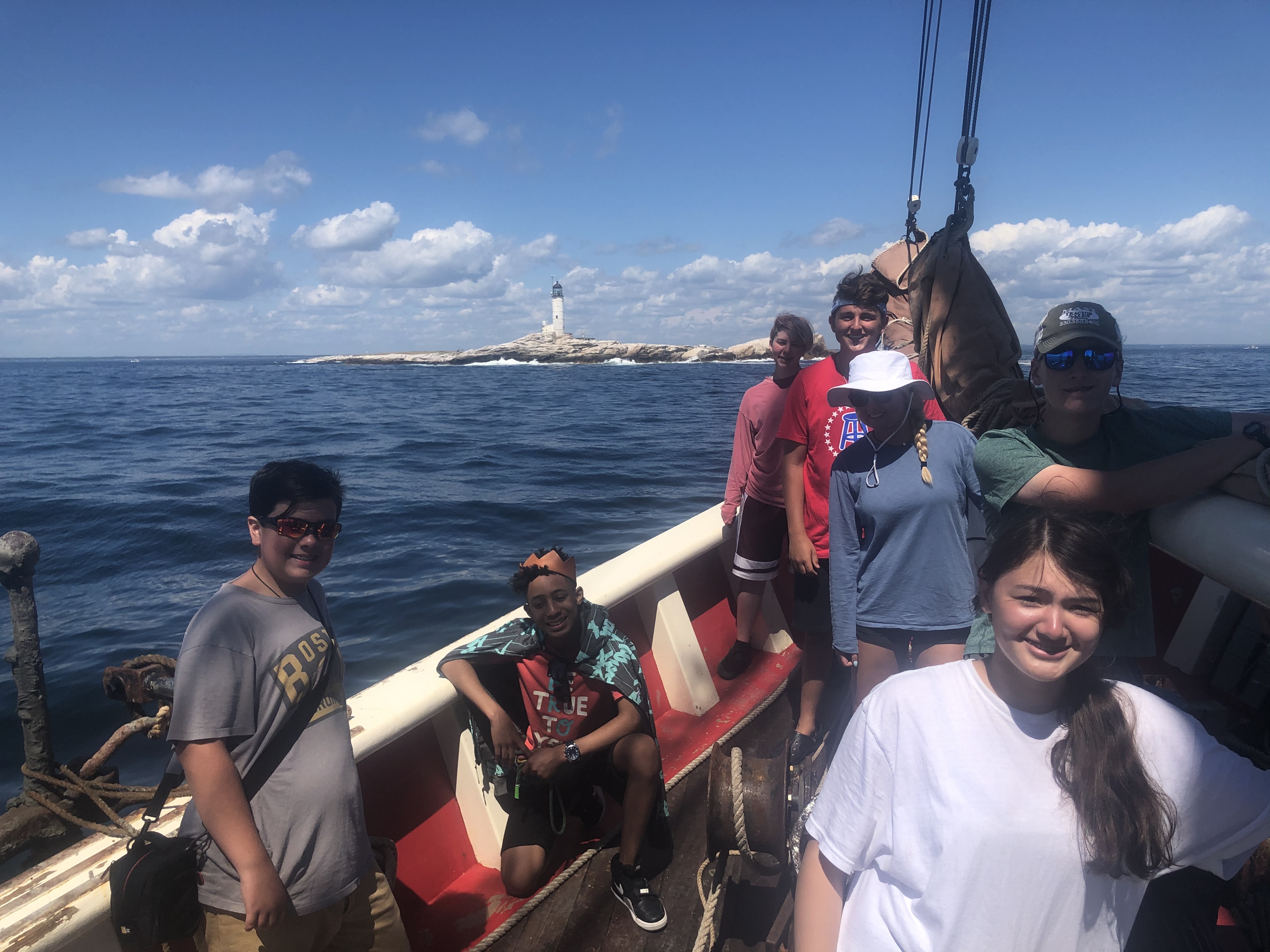 Up on deck, the new quarter deck has been laid and caulked and the new quarter bit has been installed, the cap rail aft of the starboard main shrouds has been replaced, and the freshly varnished butterfly hatch has been installed. As we prepare for the ship to splash soon, we continue to be proud of the crew that has made good headway on all of these projects that are essential to Roseway's integrity. When Roseway returns home to Boston, the crew will shift to projects that can be done while the ship is in the water like scraping, painting, and block service.