05/14/18 - Jack of All Trades
Jack of All Trades
We've made it over halfway through yard and every day brings along a new learning experience. This is my first time not only working in a shipyard but also working on tallships. At first it was sad to see us tear apart Roseway when we got to Gloucester but I'm extremely excited to see how everyone's hardworking will pay off when she is back in the water.

This past week was filled with learning new skills. I assisted one of the shipyard workers as fire watch while he welded one of our bulkheads for extra stability. Decked out in protective gear with fire extinguisher in hand, I watched him stick weld with short breaks where he explained his techniques and why this was helping the ship.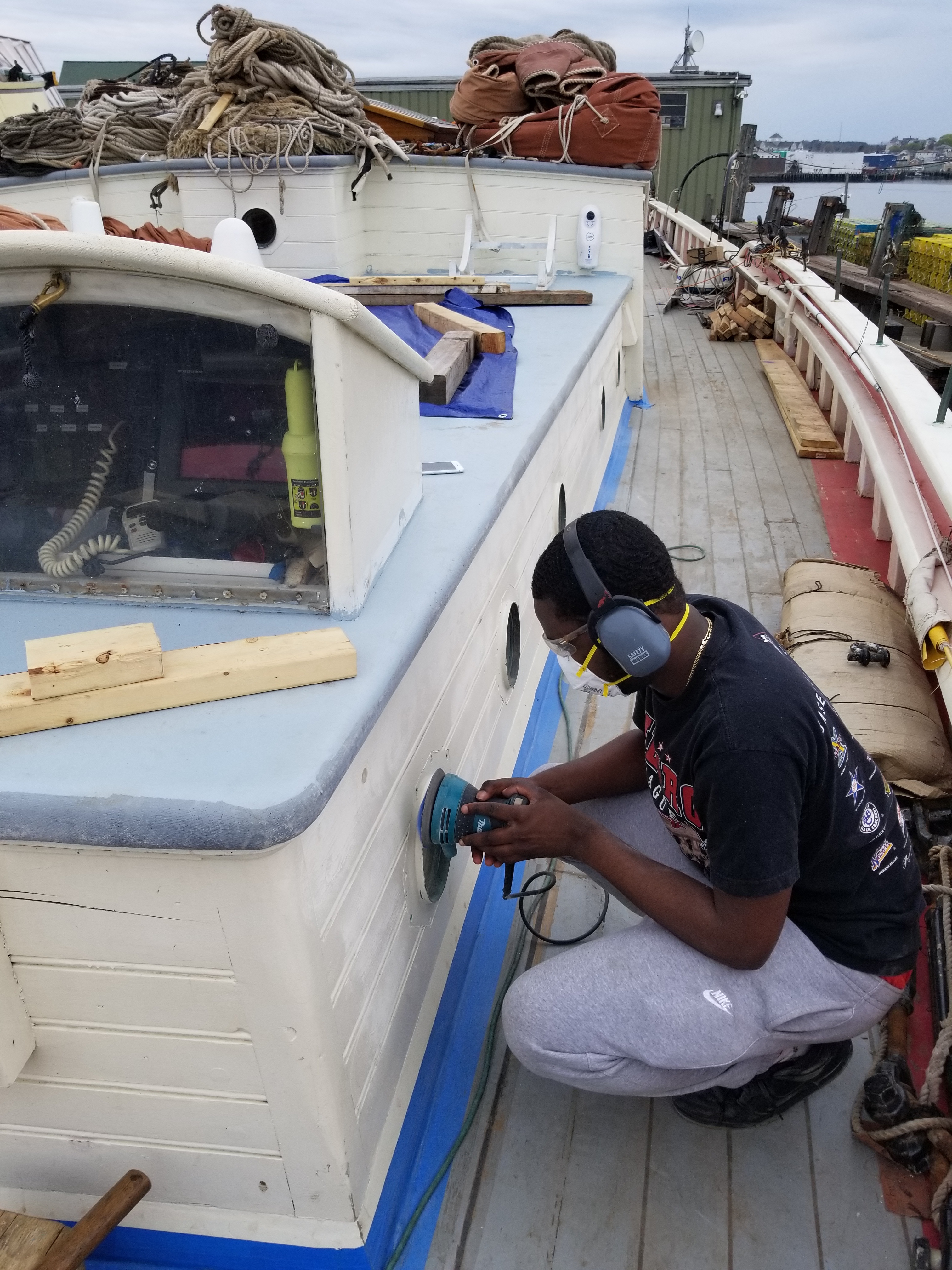 We had students from Boston Day and Evening Academy on board to help us with maintenance work. They sailed Roseway last summer and were excited to be back on during yard and help with her preservation. It was fun to teach students how to properly use power sanders to help us prepare for painting our cabin houses. We haven't had students on board since the beginning of March and all of us had fun putting on our teacher hats for a day.

Another project I worked on was making new fasteners for our chainplates. The chainplates are what connect our rigging to the hull of the ship. The fasteners we made are what hold the chainplates to the hull. I worked with another worker from the shipyard to shape the heads of the fasteners using heat and a lot of hammering. After we shaped them, I used an angle grinder with a wire wheel to perfect their shape to fit into the chainplates. Finally, I used a cold galvanizing spray on the fasteners. This is a zinc rich paint that serves as an anti-corrosive layer to the metal it is applied to, which in this case was steel.

Finally, I worked on our ventilation to our engine room. To increase airflow, we decided to shift where one of the vents was located. This required precise measurements and careful planning to cut a 7 inch diameter hole through steel. With the help of a drill, sawzall, and clear direction from our engineer, ventilation was maximized for our engine room.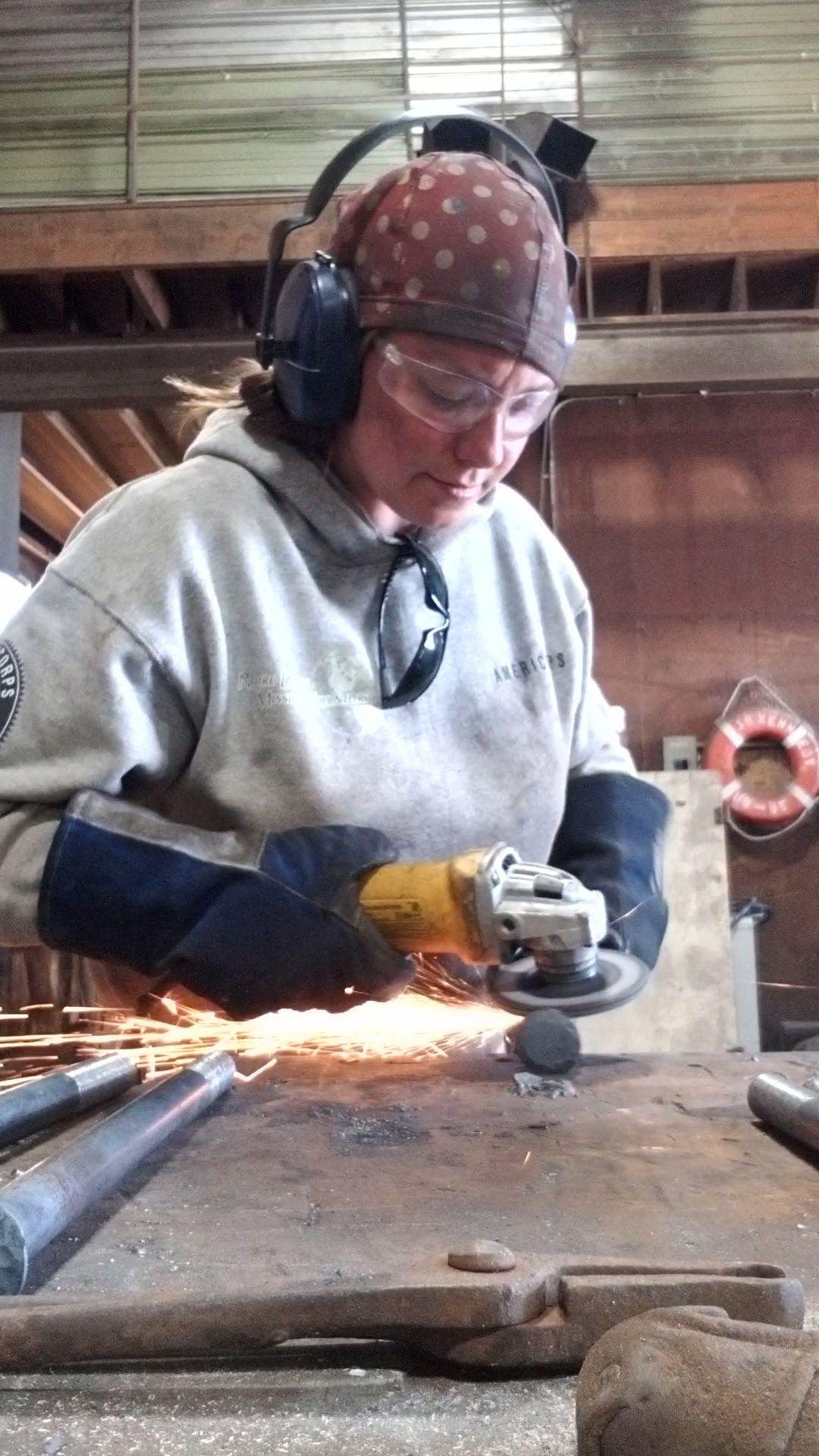 Working in this environment does not require you to be an expert. It requires you to work hard and be willing to challenge yourself physically and mentally. You are forced to be open to being a jack of all traits rather than a master of one. Doing a variety of jobs on Roseway has helped me come to appreciate what she does on the water. I have lived on her for about 6 months now with the bulk of that being sailing with students on board. Yard has opened my eyes as to the inner workings of how she functions and why. I'm looking forward to sharing what I have learned with future students. I'm so proud of the crew and myself for pushing through the challenges of yard and life aboard Roseway. She is a very special ship and holds a dear place in my heart.