05/12/20 - A New Splash Date...and New Generators!
A New Splash Date...and New Generators!
Roseway's anticipated splash date has passed, but we are grateful for GMR's flexibility to splash us in the next few weeks. Though we did not expect this change of plans, there is still plenty of good work and exciting upgrades taking place onboard before she floats...including the installation of two brand new 20 kW generators from Northern Lights!
Earlier this week, Tucker and Patrick disassembled our previous generators piece-by-piece over the course of two days. This is a more physically and logistically challenging task than one may imagine, as each (very heavy!) piece needs to be individually removed from the Engine Room by the ladder that leads into Roseway's Galley. Before we can install our new generators, two more projects need to take place.
Upon inspection of the starboard main chain plates, some rot was discovered in the ceiling behind the waste tank. Our fantastic shipwrights have quickly sourced wood to replace the existing ceiling and anticipate we will be back "on schedule" soon. As a result of this finding, the new waste tank will be built with about 12 inches of space intentionally left behind it so we are more easily able to inspect the starboard main chain plates and ceiling in the future. Once the ceiling is replaced and the new waste tank is built, our new generators will be installed shortly after!
The aft cabin has received it's gel coat, the butterfly hatch is almost ready to be reinstalled, and our bilge system has been completely re-plumbed. We have been constantly amazed by the work that this small group has accomplished during this time. Check back for more updates on our ceiling replacement, waste tank rebuild, and generator installation projects!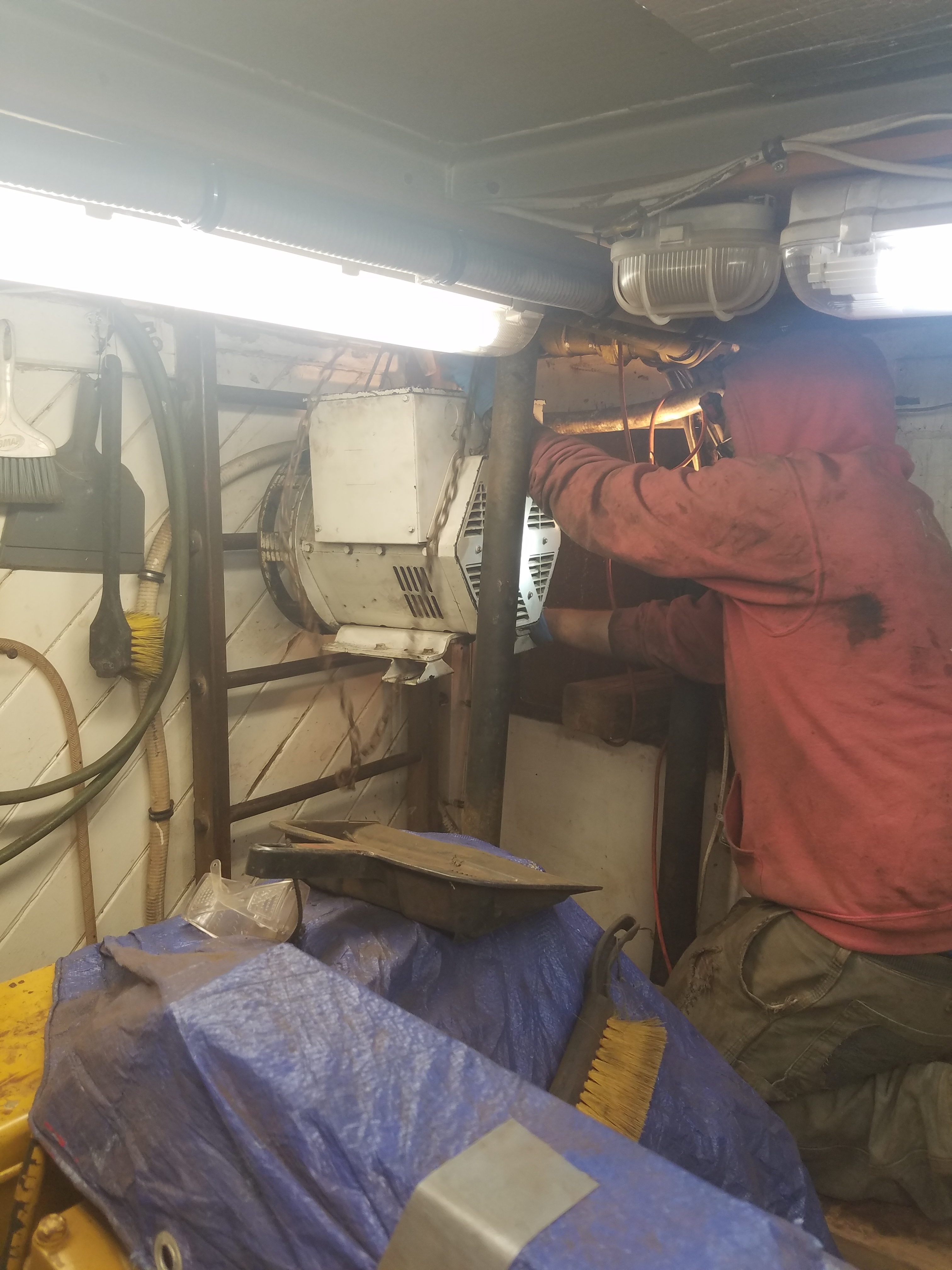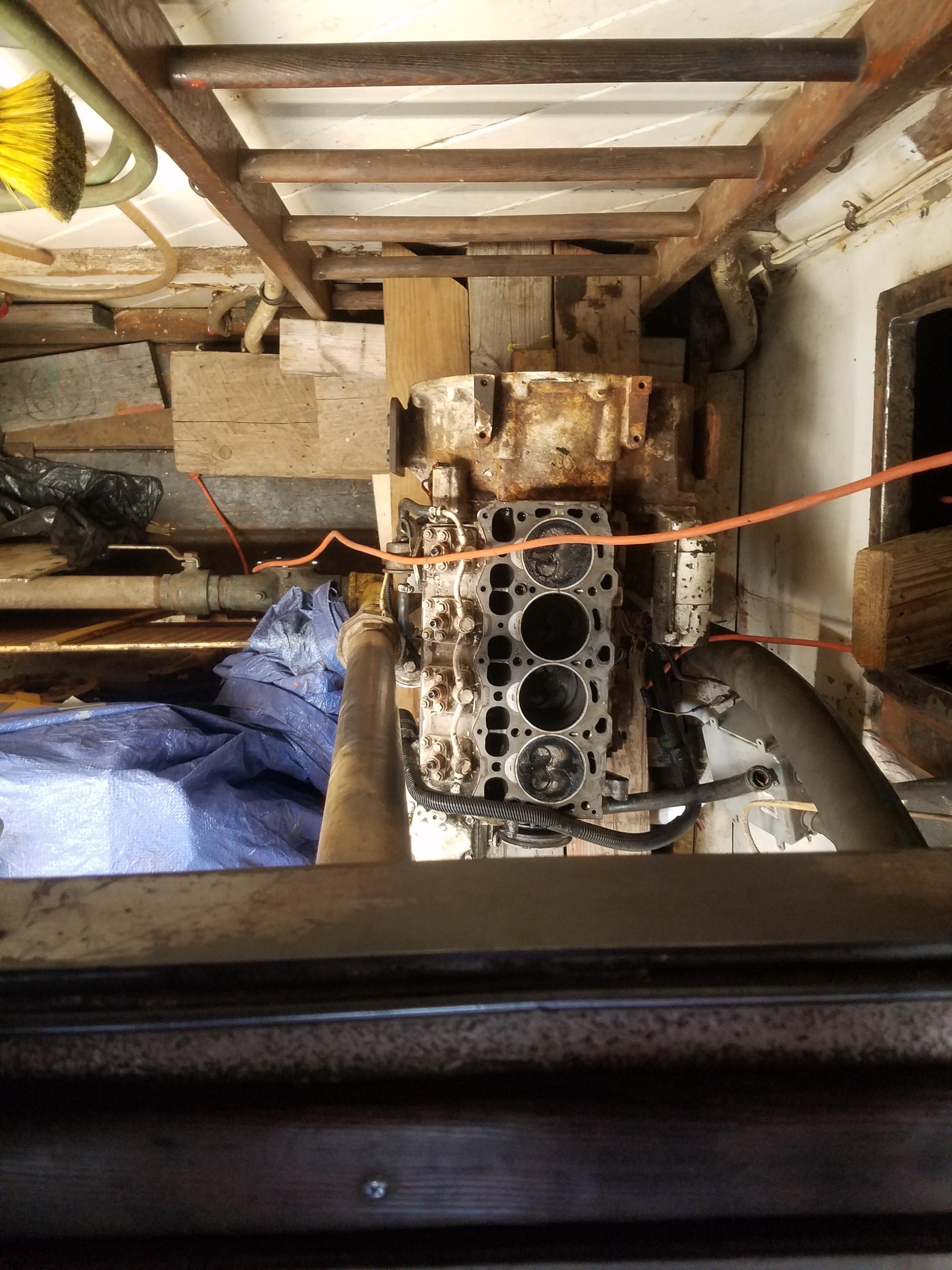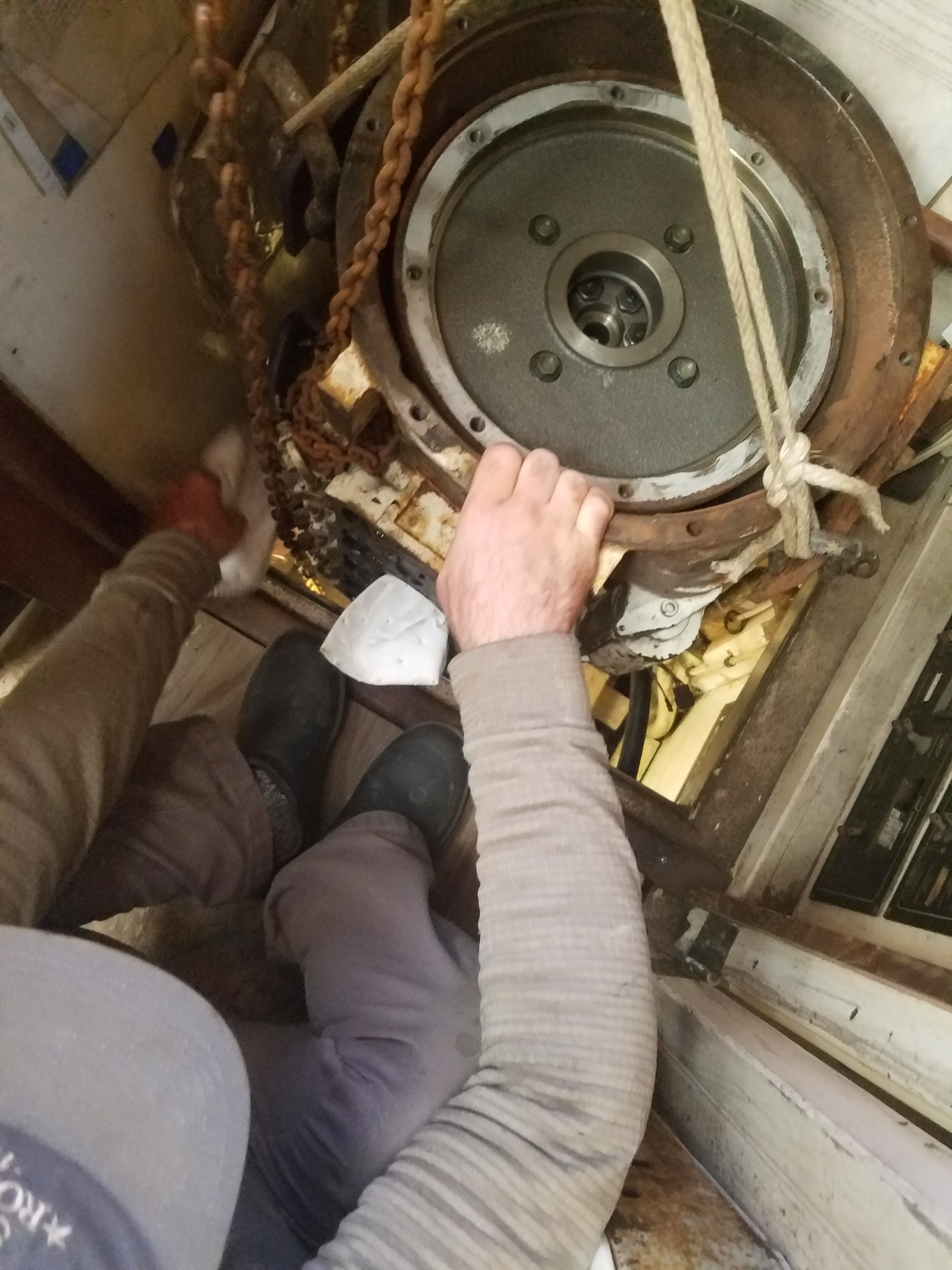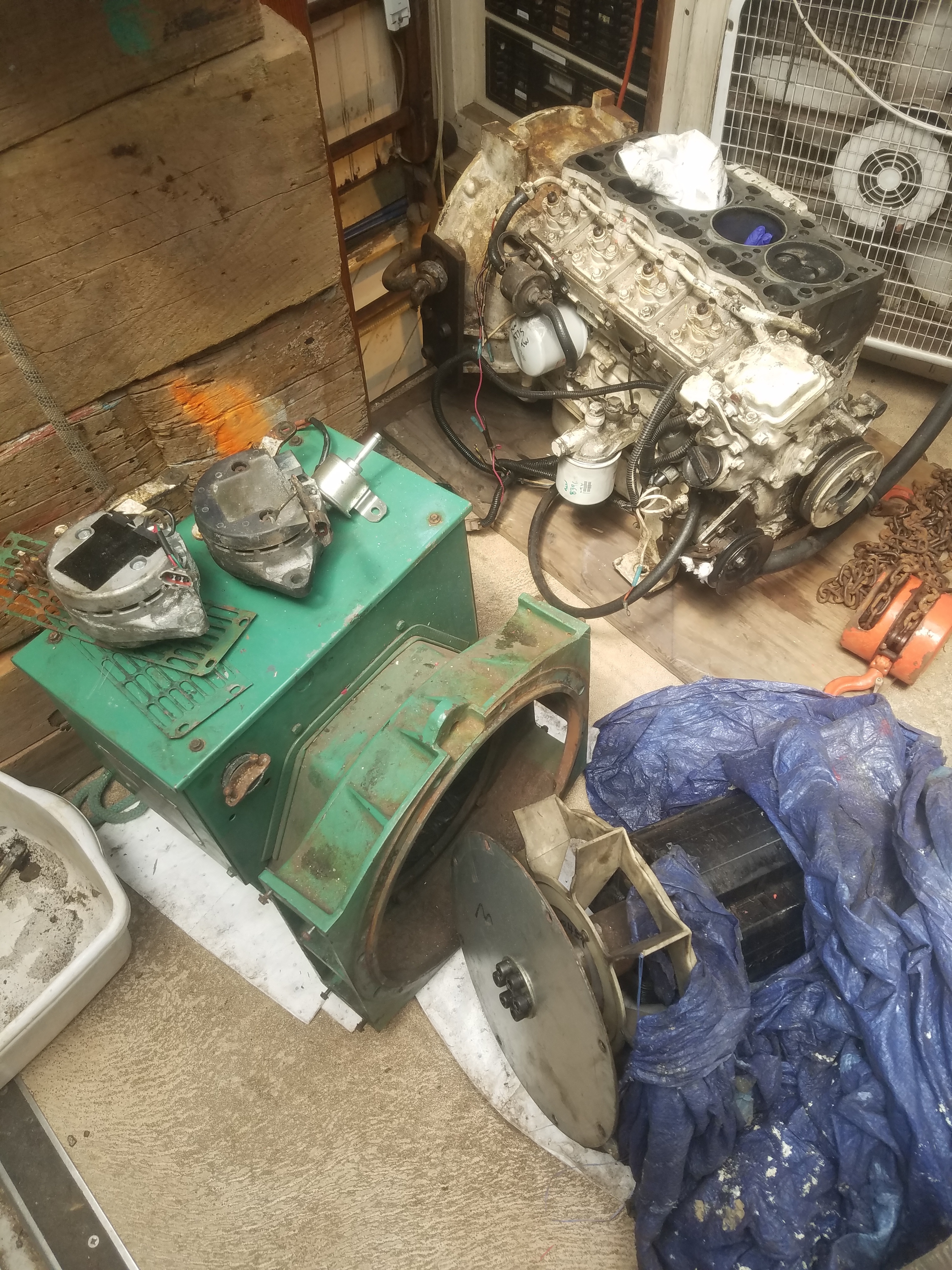 Above, you can see Tucker lifting generator pieces up the Engine Room ladder into the Galley, two different views from the top of the ladder into the Engine Room, and some of the generator pieces on the Galley sole.