04/27/17 - Preserving Our Historic Landmark Schooner
Preserving Our Historic Landmark Schooner
Our yard period is in full swing! The day after completing our voyage north and docking at the Gloucester Marine Railways, we jumped right into down rigging and haven't stopped since. All the running rigging was meticulously labeled as it came down, the topmast was lowered, and we welcomed Tony Finocchiaro and his crew who laid into work renovating our main salon with gusto. Two weeks in and it's incredible to see everything coming along. All the metal work has been rust-busted, primed, and painted; the blocks dissembled, cleaned, and repaired; and the woodwork beautifully sanded with the first coats of varnish already shining. Becky and I have spent the rainy days mending our mains'l up by the Essex Shipbuilding Museum in Harold Burnham's loft, right near Roseway's birthplace. I think my favorite part of yard so far has been seeing the past come to life in this historical setting and meeting the people like Harold, Tony, and the teams up at the museum and here at the railways who keep ships with a heritage like Roseway afloat for everyone to enjoy.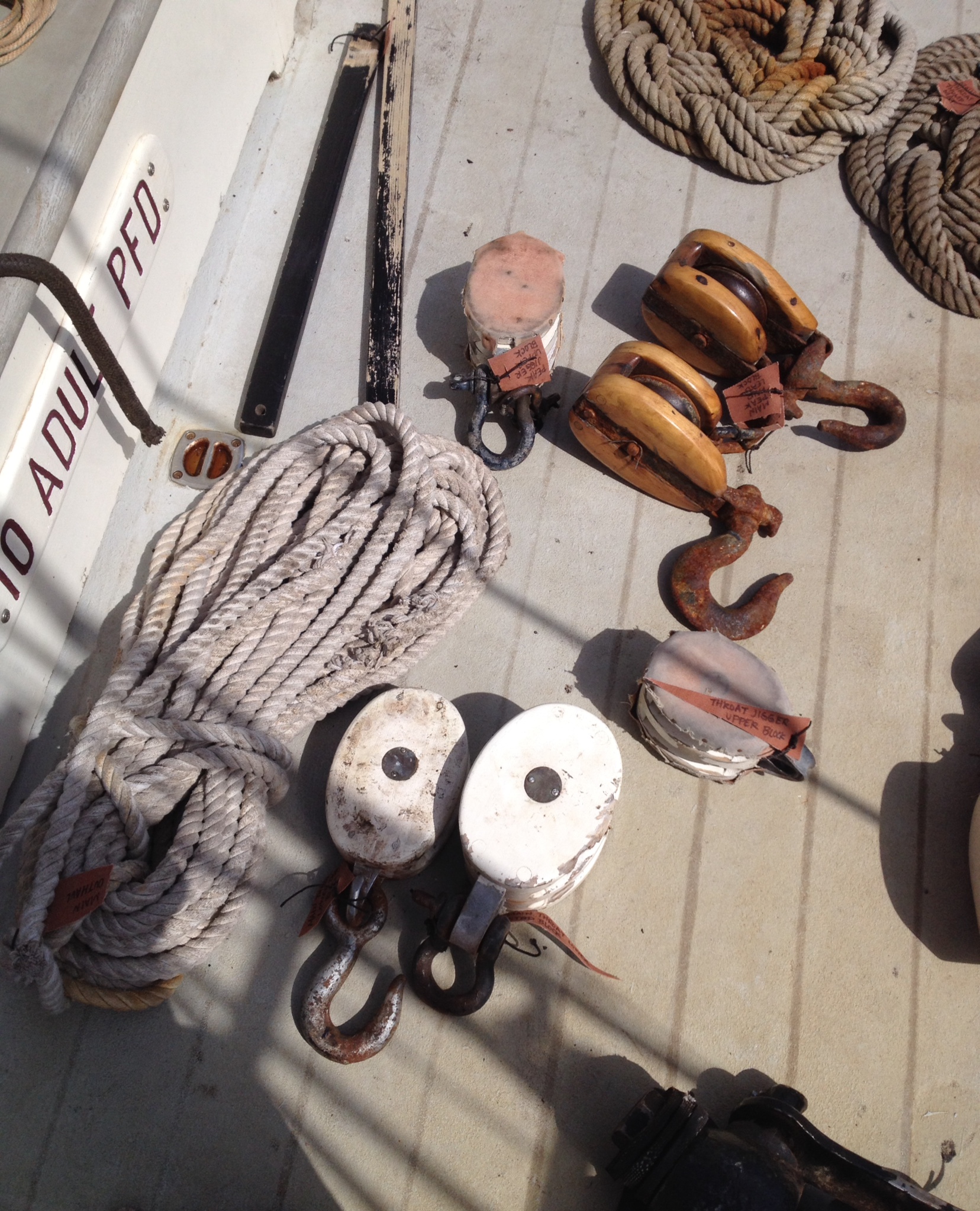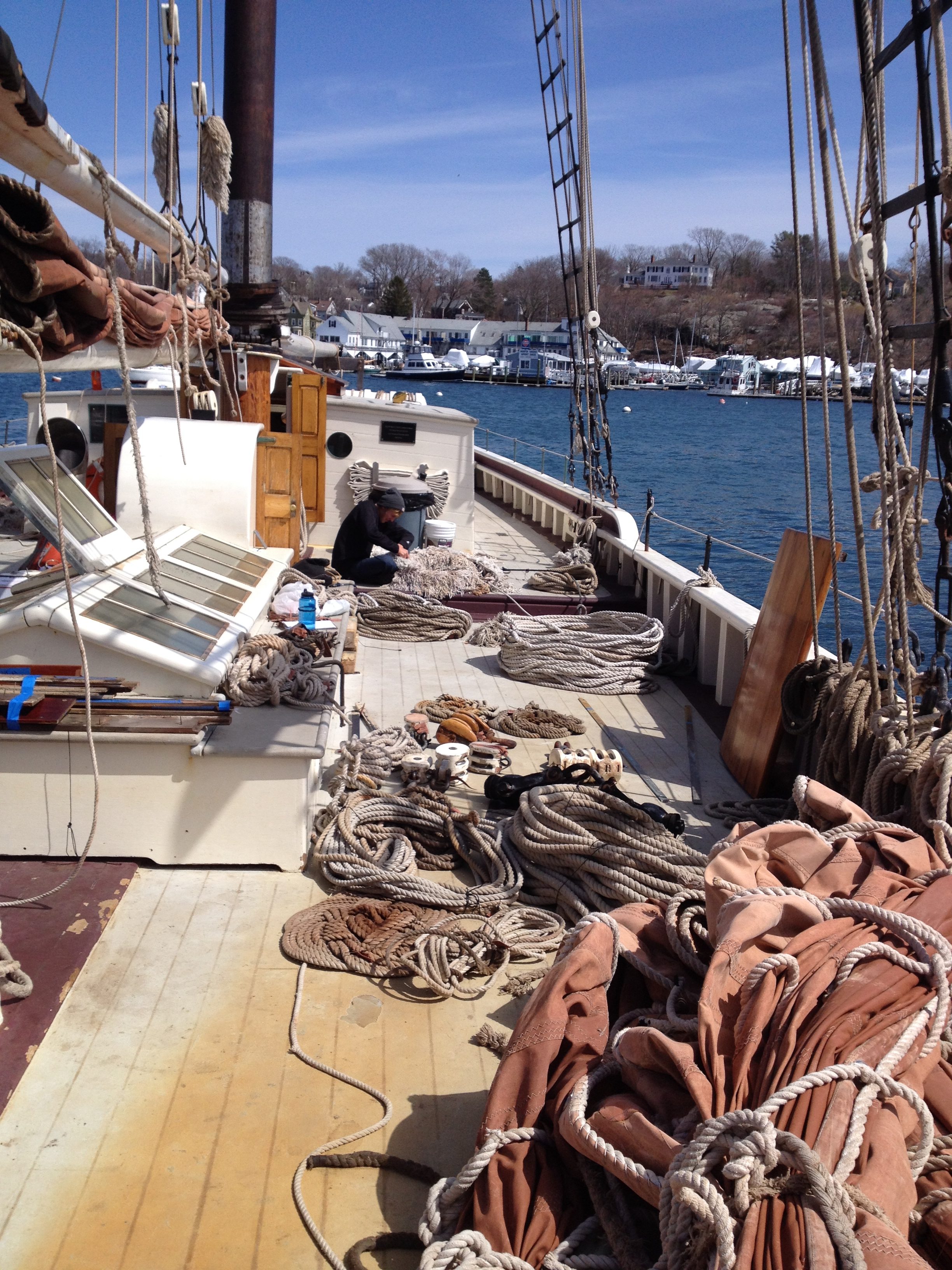 Down- rigging and organizing so we can rust-bust, prime, paint, clean, repair, sand, varnish, and mend! Below, Deckhand Educator Micah using the wire wheel to rust-bust.

One of our big projects is rebuilding the aft cabin top. Below, Nick, one of the shipwrights, prepares timber to be used in this project.