03/16/16 - A Comprehensive Look at Roseway: Eudora Kean Students On Board
A Comprehensive Look at Roseway: Eudora Kean Students On Board
Roseway crew welcomed Eudora Kean High School on board this week. While we weren't able to go sailing, it didn't stop students from touring every inch of the ship. From a comprehensive look at the ship's different systems to climbing aloft to hanging out in the crosstrees, the students got the full Roseway experience, without ever leaving the dock.
After meeting the crew, their teamwork and problem-solving abilities were put to the test in a series of fun activities, like flipping their "magic carpet" over, without ever stepping off. They connected their on board experience to their Marine Diesel and Welding classes at school; getting an up-close look at the engine room and an explanation of all the support systems the Roseway needs to sail safely. Students attempted to make metal float, building boats from aluminum foil, tape and other materials on the ship.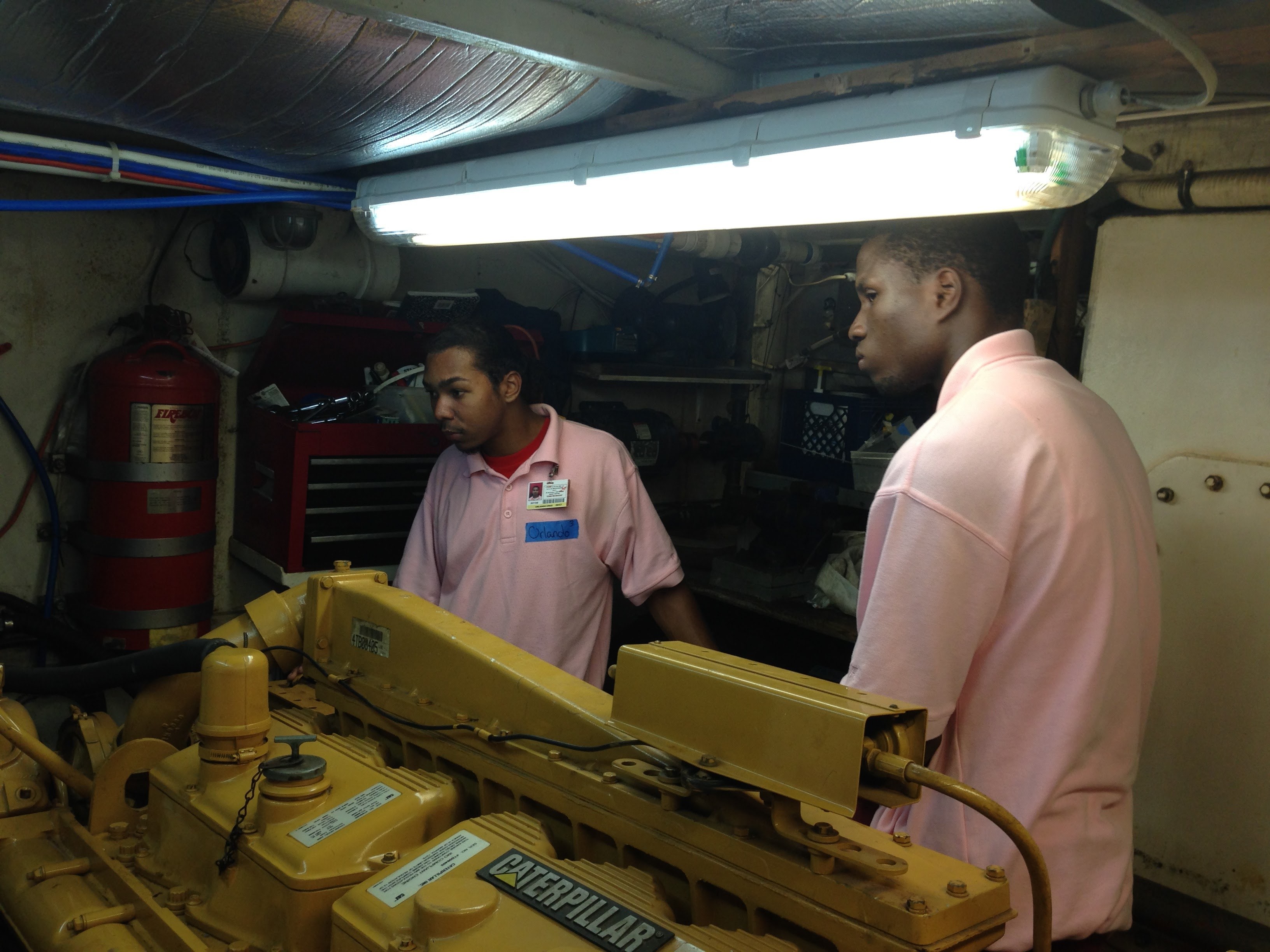 After a burning boat in the harbor caught their attention on Tuesday, students were treated to a crash course on fire prevention and management on board Wednesday. Students tested their strength against their peers when raising the mainsail and learned how pulleys create mechanical advantage. With tons of questions from their time on board, students gained an in-depth look at the wealth of career opportunities in the marine field, from engineering to education. Their curiosity and willingness to learn impressed the crew and we look forward to seeing what they accomplish in the future!