03/14/17 - Ship, Shipmate, Self
Ship, Shipmate, Self
One of the fundamental values students learn on Roseway is the phrase "Ship, Shipmate, Self". It is important to balance taking care of the ship, take care of your shipmates, and take care of yourself. We hope students apply this concept to their lives after they depart by taking care of their environment, their community, and keeping themselves healthy. 
Students take care of Roseway by keeping her in ship-shape!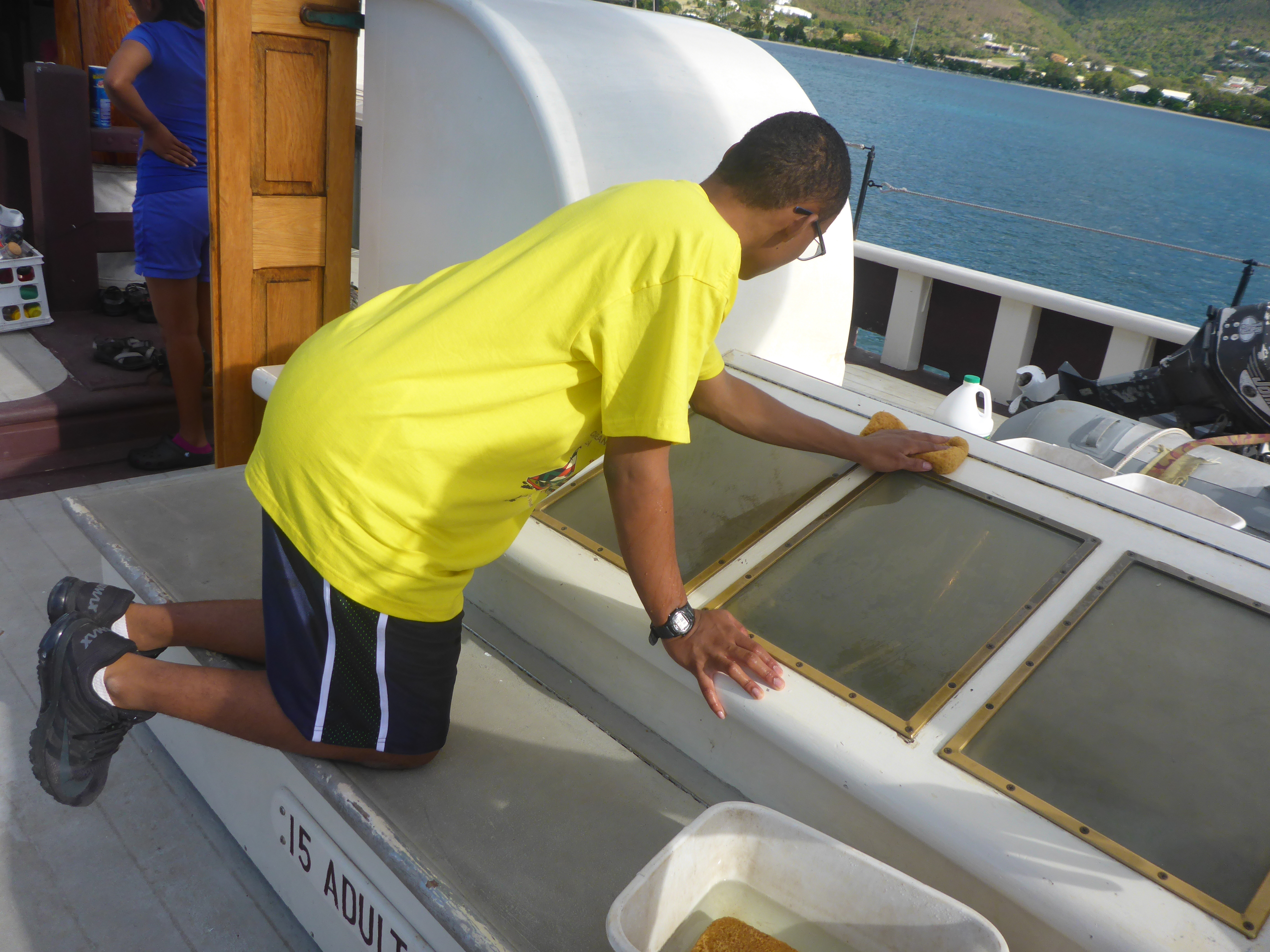 Today we sailed to Culebrita to see the turtle sanctuary, even though we did not see any turtles we still had fun. When we went out to see the sanctuary we had a buddy with us and we stayed in groups, and If it was too cold or we didn't want to be in the water, we waved our hand to the adult who was driving the boat so that person could come and get us. We also had a conversation about ship, shipmate, self. Meaning how we respect the ship, each other, and ourselves. We listened to a story that our teacher Ms. Veronica read to us, the name of the story was Rime of the Ancient Mariner. Then in the afternoon we all got off the boat to go hiking to see a lighthouse. The lighthouse is in pretty good shape for a ruin, there was a concrete platform next to it that had an amazing view of St. Thomas and the BVI to the west, Vieques in the south, and Culebra to the East. And we ended our exciting day by wishing our Captain happy birthday and by eating his cake.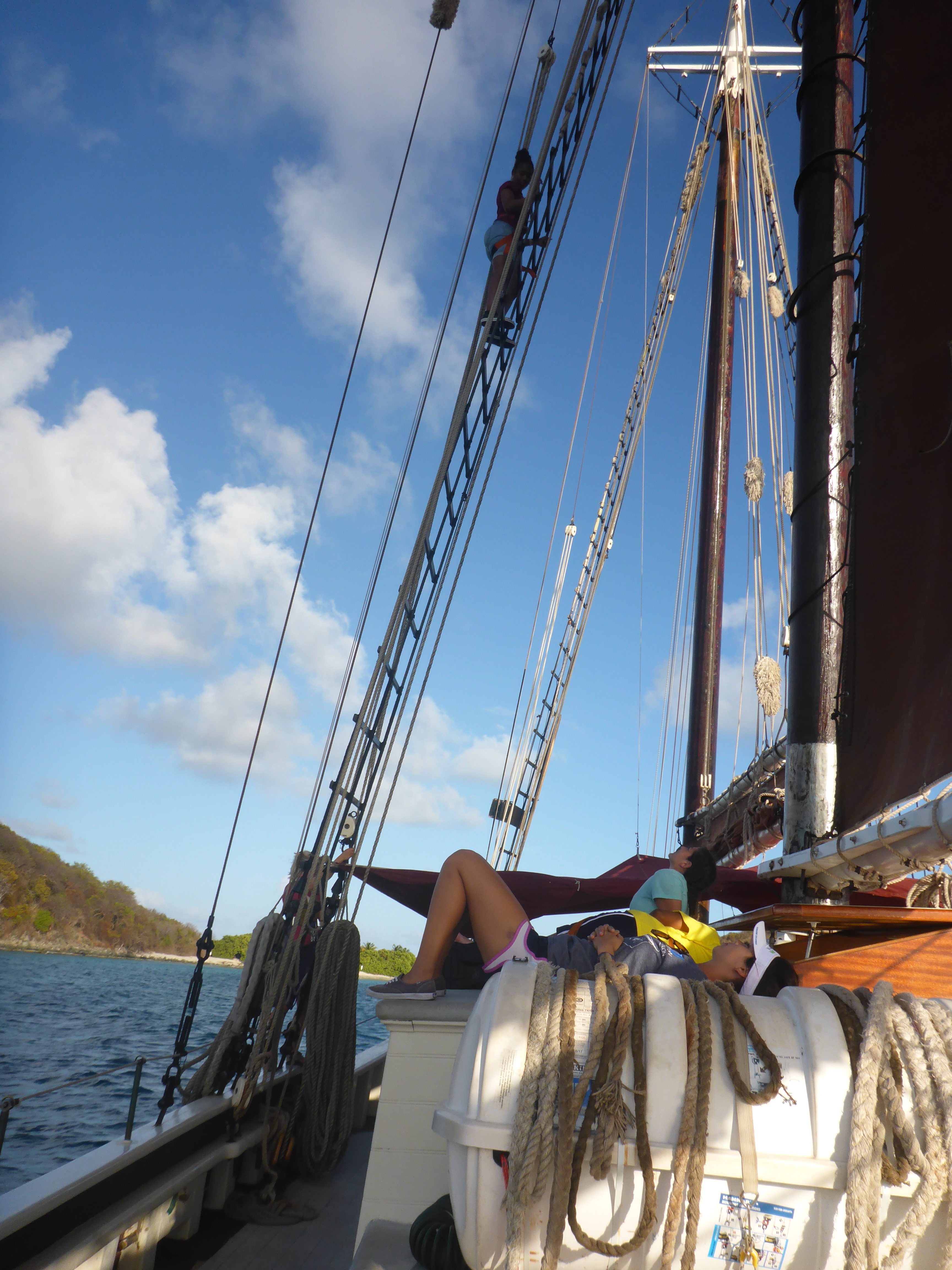 Students demonstrate caring for their shipmates by belaying climbers as they go aloft and shouting encouragement from the deck.