03/15/17 - Challenge and Growth
Challenge and Growth
We set sail from Culebrita today and we transited to Vieques, Puerto Rico. The sail was slow, but we engaged in many activities, such as: writing poetry, riding the bow sprit, doing the usual boat checks, and eating spaghetti with meat sauce. Even though this has been an amazing experience, some people faced some challenges. Some of these challenges include fighting of sea sickness, living in a confined space with many people, getting up for anchor watch, and drinking enough water. These challenges may be unpleasant, but they still inspire growth. After sailing for several hours we dropped anchor off Vieques, and prepared to go kayaking at Mosquito Bay, a world famous bioluminescent lagoon. We were brought by bus to the kayak launch and we all got in partners to kayak. For some people, it was their first time kayaking.  The bay was bright and very beautiful, and we were all stunned by the beauty. After kayaking we were brought back to the boat where we had dinner (Chicken enchilada casserole) and we had a short evening muster before going to bed. All in all it was a very challenging, but fun day.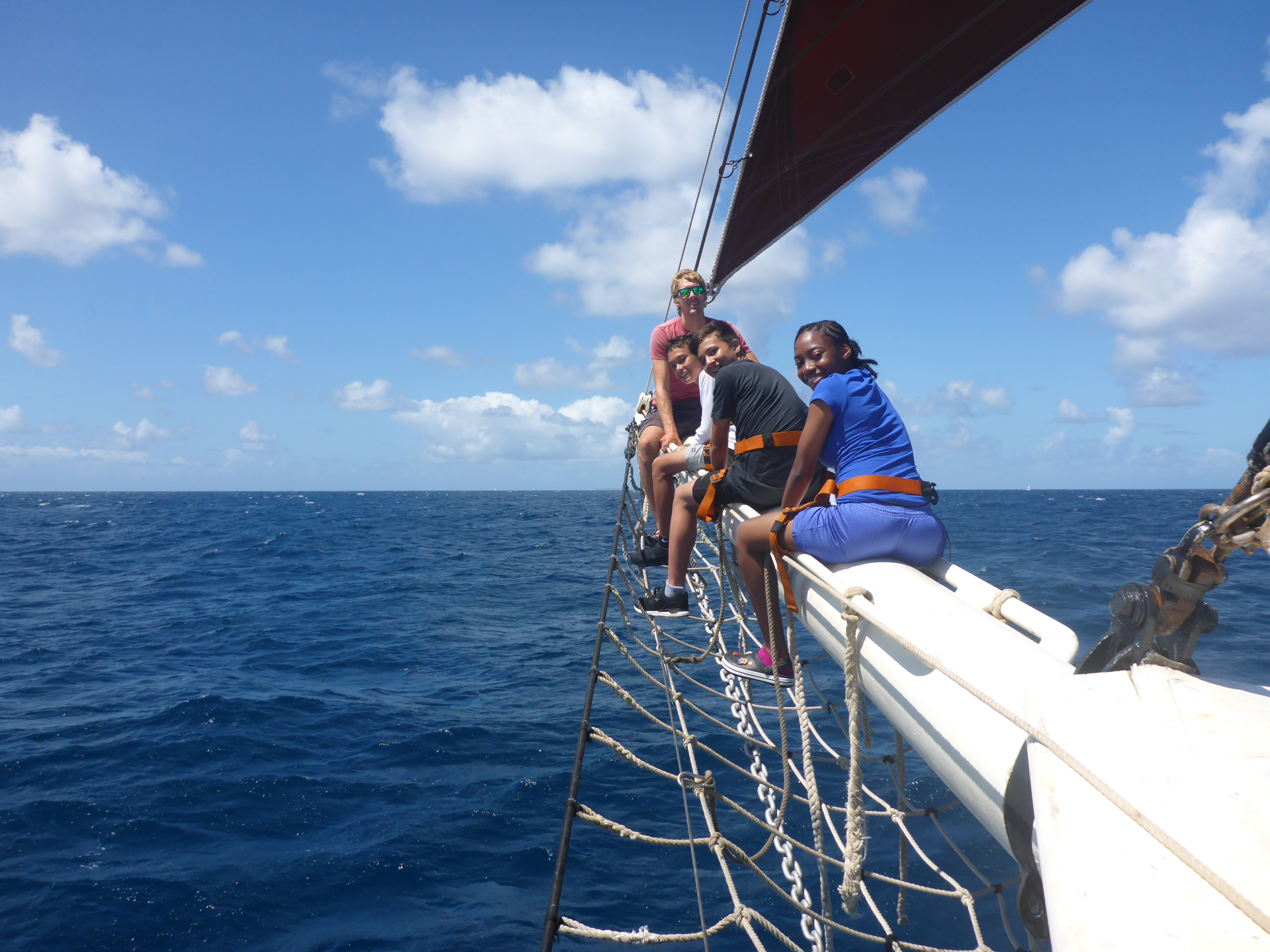 Here's a poem one of our students wrote about her experience so far:

We haul the sails higher and higher.
The hard work and responsibility must come before the fun.
The early hour of labor makes us all tired.
We begin to sail in the dawn of the sun.
We carry on our way across the vast sea.
Watching all of the clouds and islands pass you by.
The wind in your hair makes you feel free.
I watch the birds as they soar across the sky.
The creaking and cracking of the equipment at work.
Watching for boats and coiling the ropes.
Our stomachs get hungry so we peak in the kitchen and lurk.
As we see our destination in the distance, it fills us with hopes.
By Adelaide