03/12/17 - Welcome, Gifft Hill 8th Graders!
Welcome, Gifft Hill 8th Graders!
This week, 8th grade students from Gifft Hill School came on board for their 8th grade trip. We will sail from St. John to Puerto Rico, where we'll kayak in a famous bay that has the highest concentration of bioluminescent algae in the world! We'll head back to the Virgin Islands, snorkel with turtles, learn how to sail, and work on living together as a community. World Ocean School is so excited to be working with Gifft Hill once again. Read the students' first Ships Log entry below!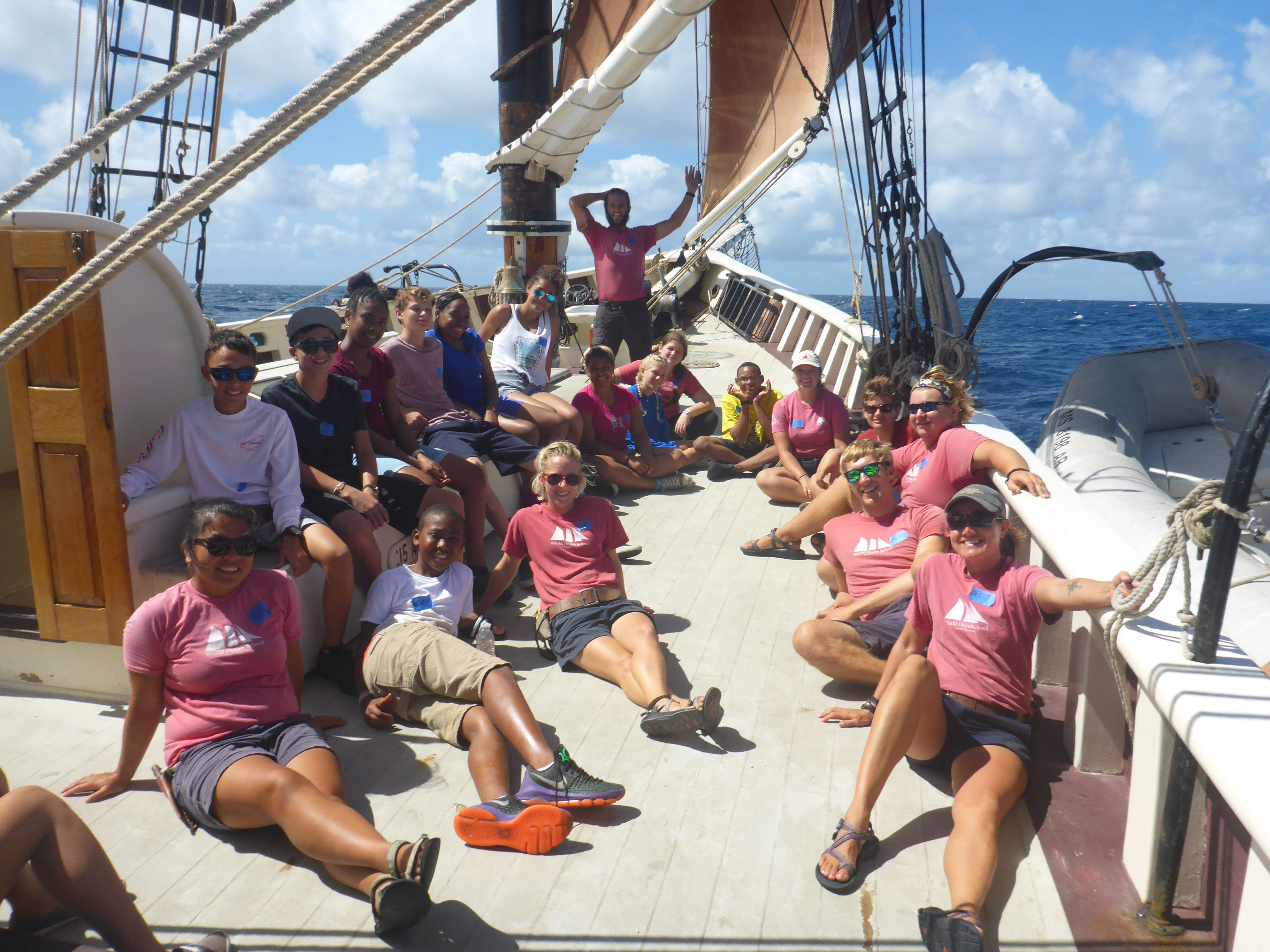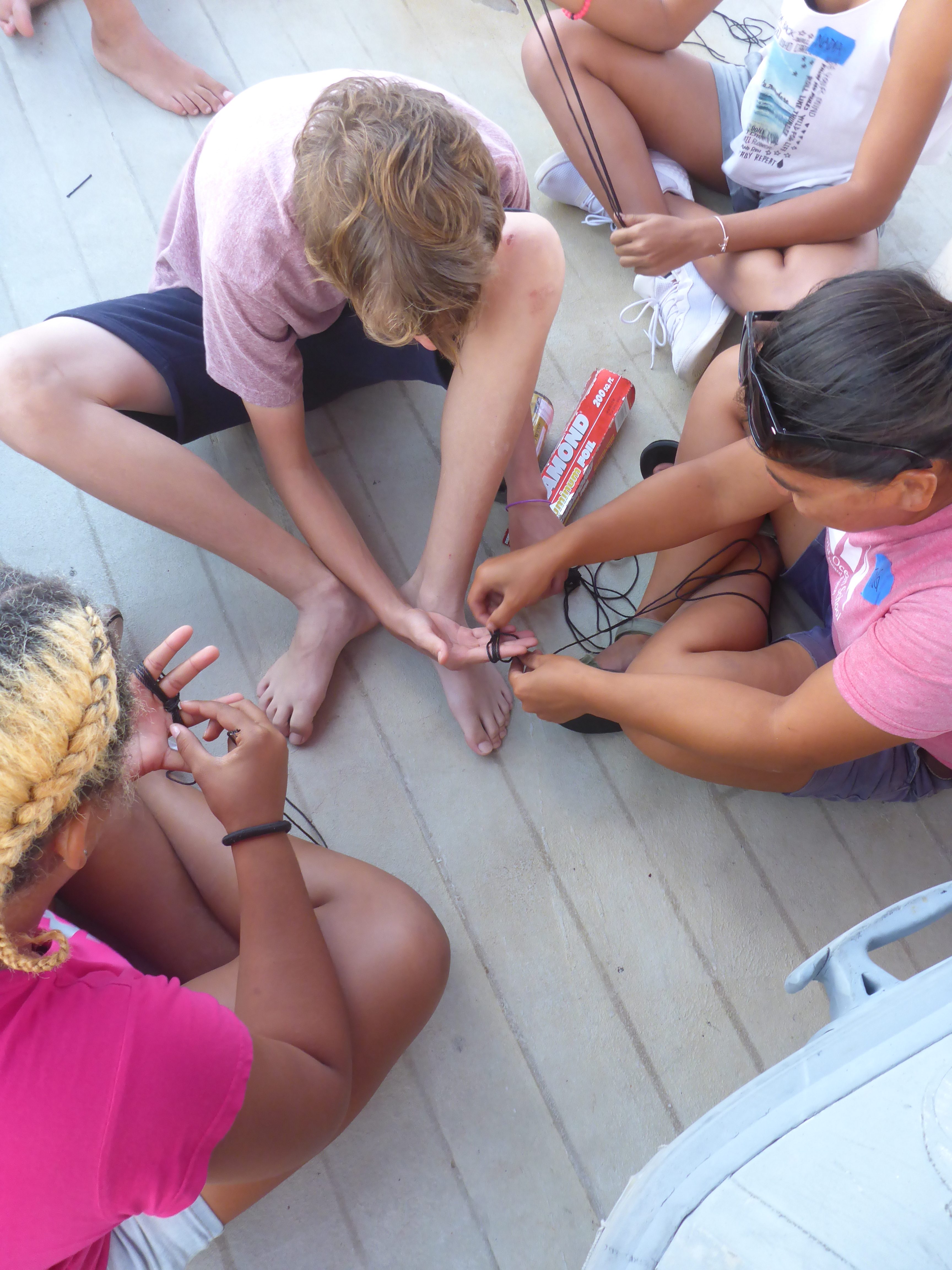 The start of the trip was very educational and fun at the same time. We learned how to signal the captain to warn him about oncoming vessels and buoys. The crew showed us around our new home, including the sleeping quarters, the head, the bow, stern, and lots more. All of the staff showed us what it is like to live on a boat. They are all super nice and supportive of us learning something completely new to us (some of us). Taber and Keshaun got to go out on the bowsprit and furl the jib. Before dinner we jumped off the boat and took a saltwater shower. The beds are super comfortable, and there is lots of space to put our stuff and ourselves. We weren't expecting as much work as the crew had us do, but now we feel like we a true part of the Roseway crew. Overall, today was a good day and hopefully we get curry for tomorrow night.
Students learn to make Turks Heads (above) and help us keep Roseway Clean by scrubbing the deck (below)! We're grateful for how willing these students are to help out!