03/09/18 - Wrapping Up
Wrapping Up
Our last full day began with wonderful ukulele music. We got out of bed and did some morning stretches and I'm A Stars! Following breakfast we set sail to St. Thomas... and it took quite a while! We raised all sails and began our Active-Watch. After Active-Watch, which involves boat check, bow watch, and manning the helm, we did seamanship. Seamanship involves learning to tie knots, coiling, learning parts of the boat, how to do a speed test using a cracker, distance and a stop watch. The best part about the sail was spotting a breeching humpback whale that also had it's calf with it. It was actually the 1st time that some of the students ever saw one!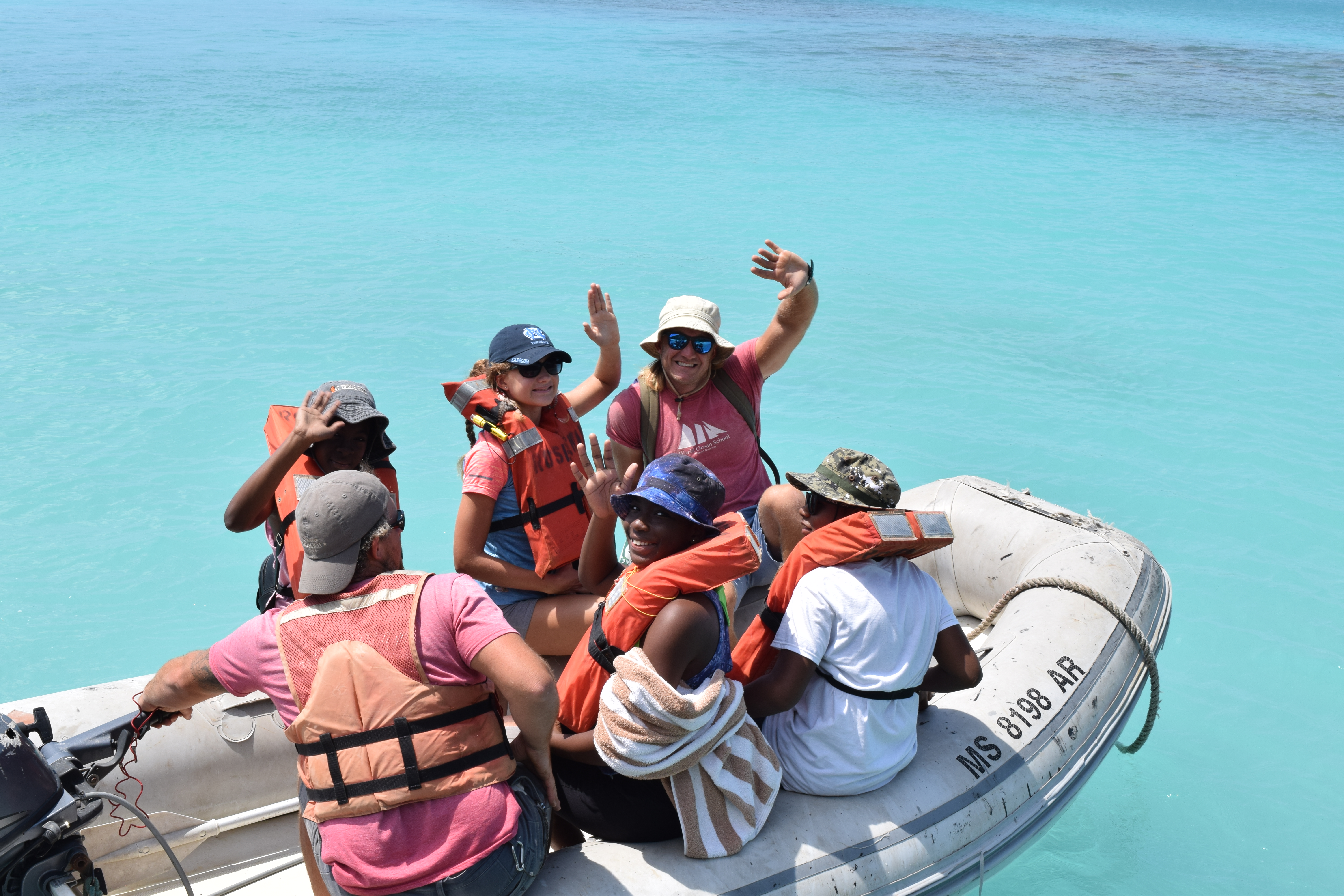 A little after whale watching some of us got the chance to hang out on the bow sprit. It was cool because we got a whole other view of the ship. Some of the students got to do some of the tack, which is turning the ship towards the wind as we come about. As we anchored off of St. Thomas, we got to do a swim call which was fun and cold. It was our bath, and we needed it:) Andy the amazing chef, who we now know as action jackson, made us our last dinner, which was delicious!
Eion is happy to get off the boat because he has gotten sea-sick a few times, but is sad to leave his new friends.
Tashani is happy to be leaving because she will be seeing her family and sad because she will be leaving one.
Tyler is happy because tomorrow he will get to look at his whale pictures.
Kevauna is happy because she finally gets to drink some juice.
We are all going to miss Andy's dance for dinner, as well as the rest of the crew.