02/24/17 - Core Values in Action
Core Values in Action
Heya! This is Zach writing to you about another great week onboard the Roseway. This week, we were lucky to have 5th and 6th grade students from Pearl B Larson, Reading Rainbow, and Good Hope Country Day elementary schools. I'll tell ya what, it never ceases to amaze me the response we get from these kids. Once our opening circle is finished, our "I'm a stars" are completed and we begin boarding for the day's adventure, the look on students' faces is always one of pure excitement. When our lines are cast and a parade of students is carrying fenders to stow in the lazarette, a feeling of anticipation sweeps across the deck. The Halyards are laid out on either side and quickly taken up by the day's crew, shouting in response to the mate's call.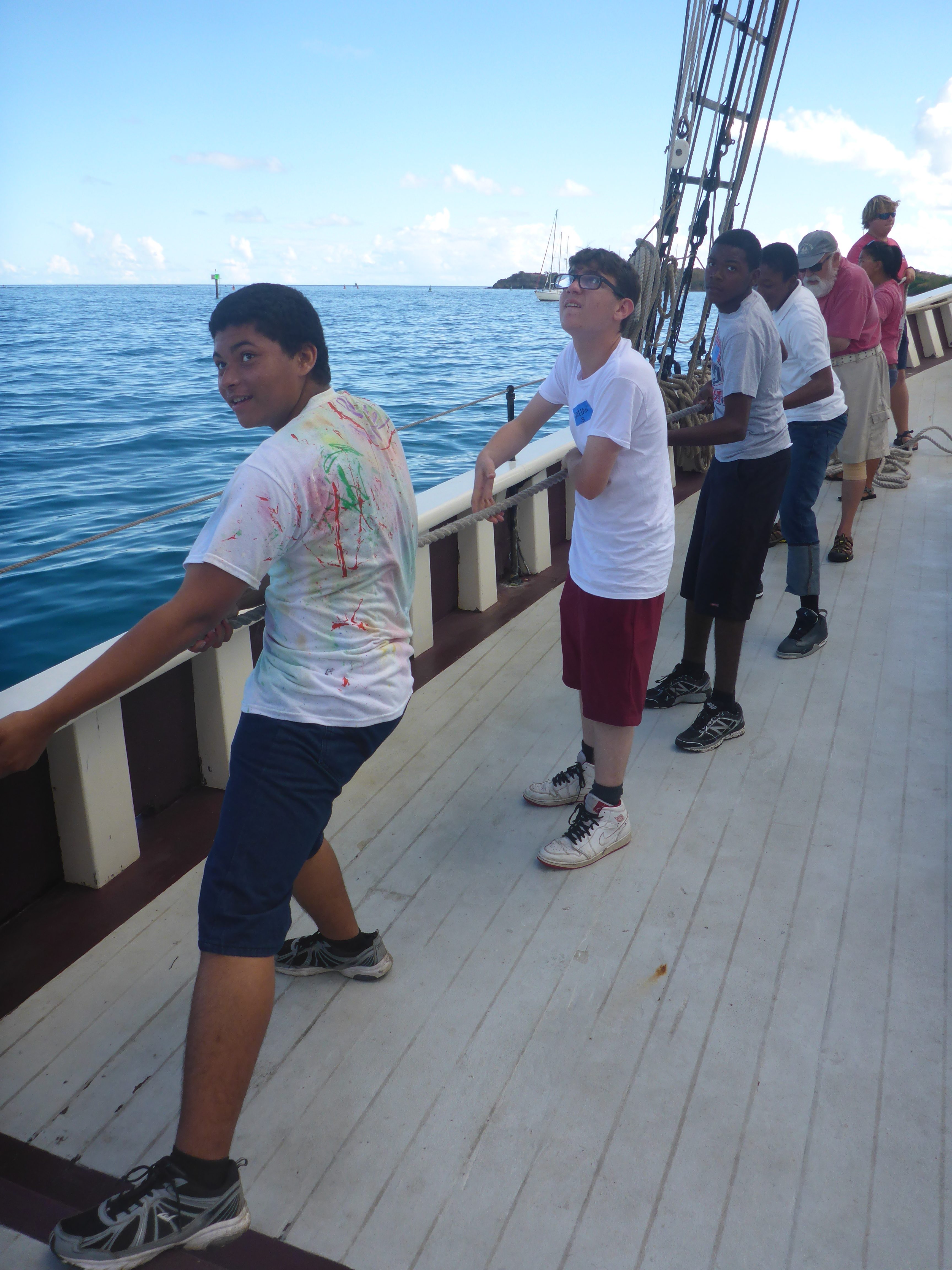 Upon boarding for the first time, students are introduced to the Roseway's core community values: communication, teamwork, trust, and self worth. At first these are merely words that we throw out at them. However, soon they learn the true worth behind the words. The importance of communication is emphasized with the many commands spread across the deck at any given point. The true value of teamwork is exposed with the raising of the sails, an impossible task if taken on alone, but a feat accomplished easily enough when approached with a full contingent. If you ever want to see what real trust looks like, have a student climb to the top of the rigging, knowing fully well that their life is safely in the hands of a classmate and deckhand ninety feet below them. My personal favorite part of the week is always bowsprit day. Our focus of the day is self worth. Normally there's a bunch of kids that are excited to get out there and ride the sprit. That being said, there's always one or two students that really REALLY don't want to leave the comfort zone of the deck. These are by far my favorite students to work with. Seeing a twelve year old face their fear bravely in the face of ocean spray and rocky conditions is always my personal highlight and I consider myself extremely lucky to be a part of facilitating that growth.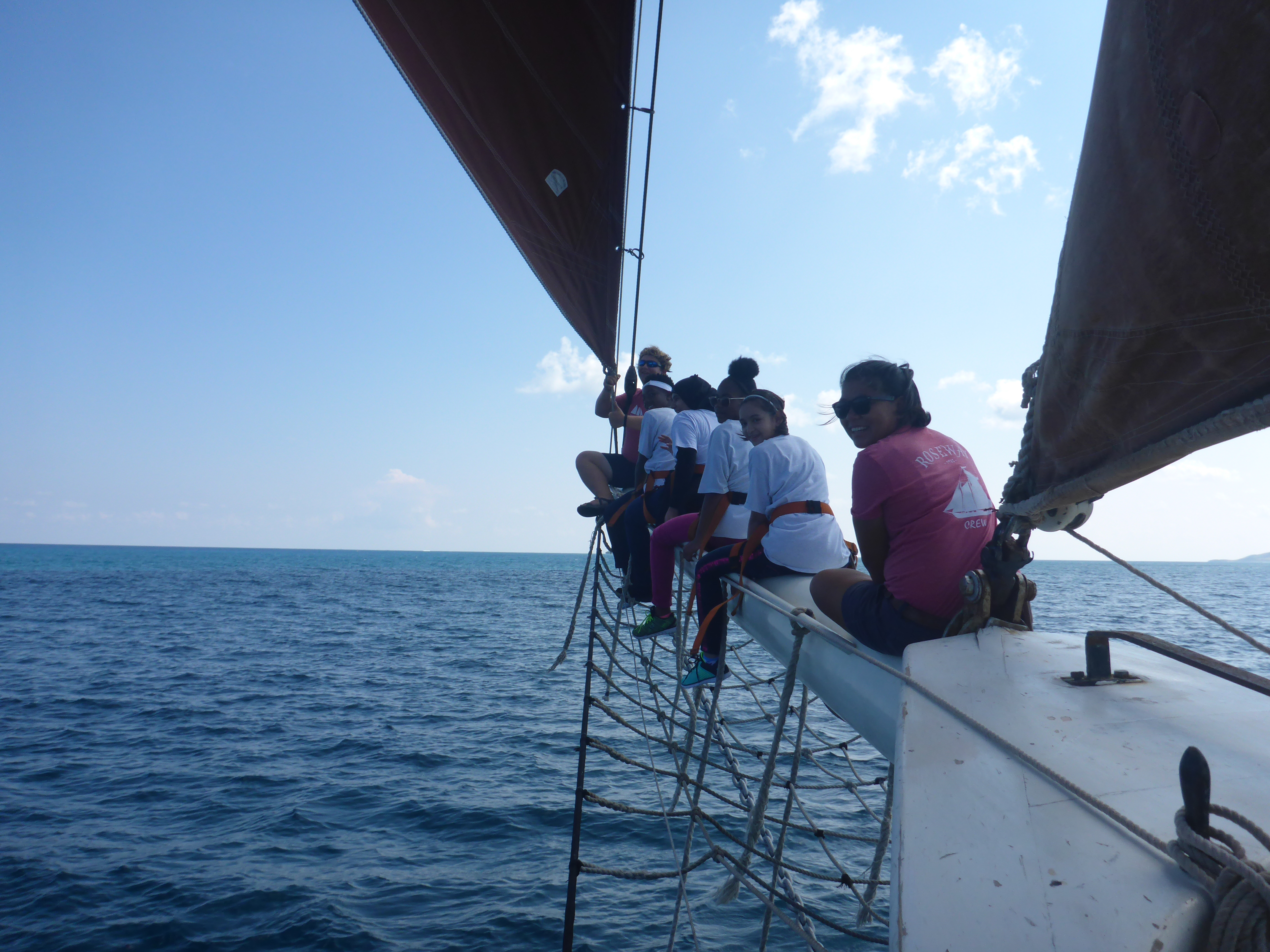 Like I said before, this has been another incredible week onboard the Roseway. With every class that comes across our deck it becomes more and more apparent to me that we are really making a difference in these kids' lives. As I sit here writing this log, I eagerly await sleep. It's incredible work we do here but man does it leave you tired at the end of the day!
Fair winds.
-Zachary Murray, ship's steward.