01/27/17 - Welcome, Ricardo Richards Elementary School Students!
Welcome, Ricardo Richards Elementary School Students!
The students from Luther College who came aboard for our Tales of the Sea course left Saturday after an exciting 12 days sailing around both the USVIs and BVIs.  After farewells and a good deep clean, crew quickly changed gears to prepare for a much different week.  As opposed to voyaging with college students, this week has been focused on the wonderful and rambunctious students of the Ricardo Richards Elementary School in St. Croix.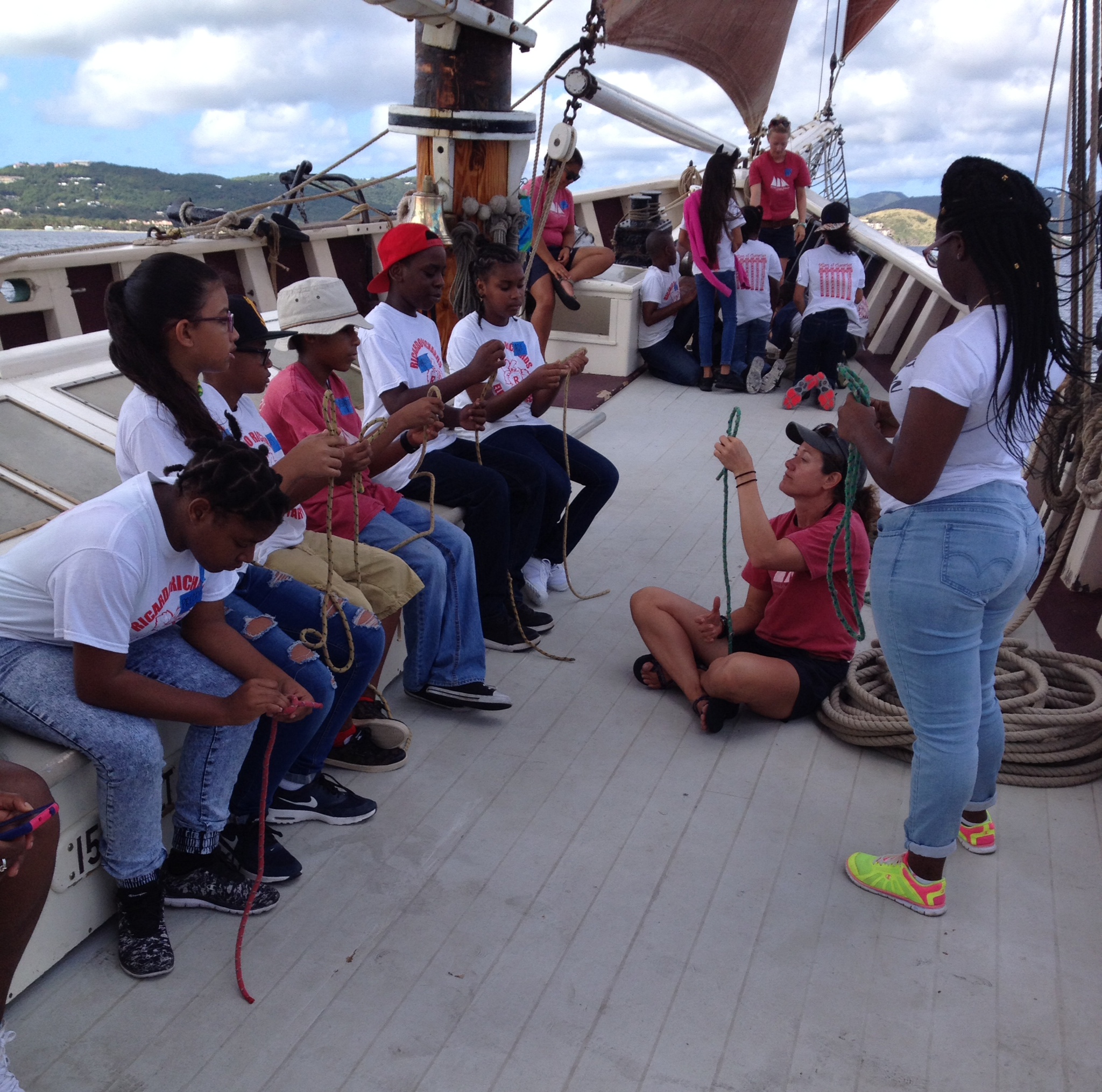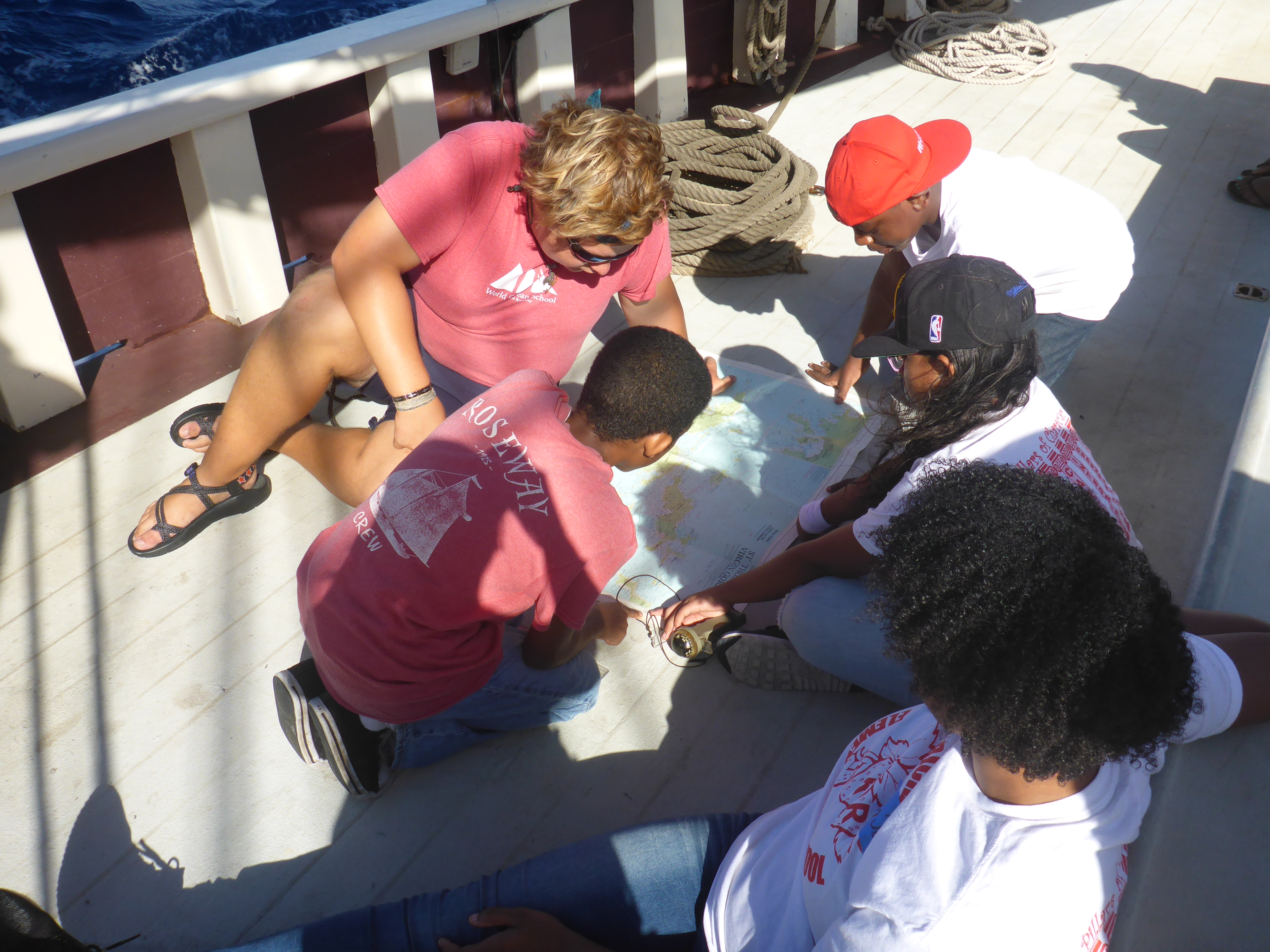 Students learn to tie the Figure 8 knot and learn to navigate using charts, cans, buoys and landmarks.
Twenty 5th graders came aboard every morning Tuesday-Thursday and for a full day on Friday. In total, these students raked in over 15 hours of time aboard Roseway. Each day was centered on a different theme: communication, teamwork, self-worth, or support. Students quickly learned how important these values are for life aboard Roseway. However, they even began to address how these values can also be utilized in their everyday lives. One student, Hailey, described the importance of self-worth by saying, "when you have self-worth, the mean things other people might say don't matter as much."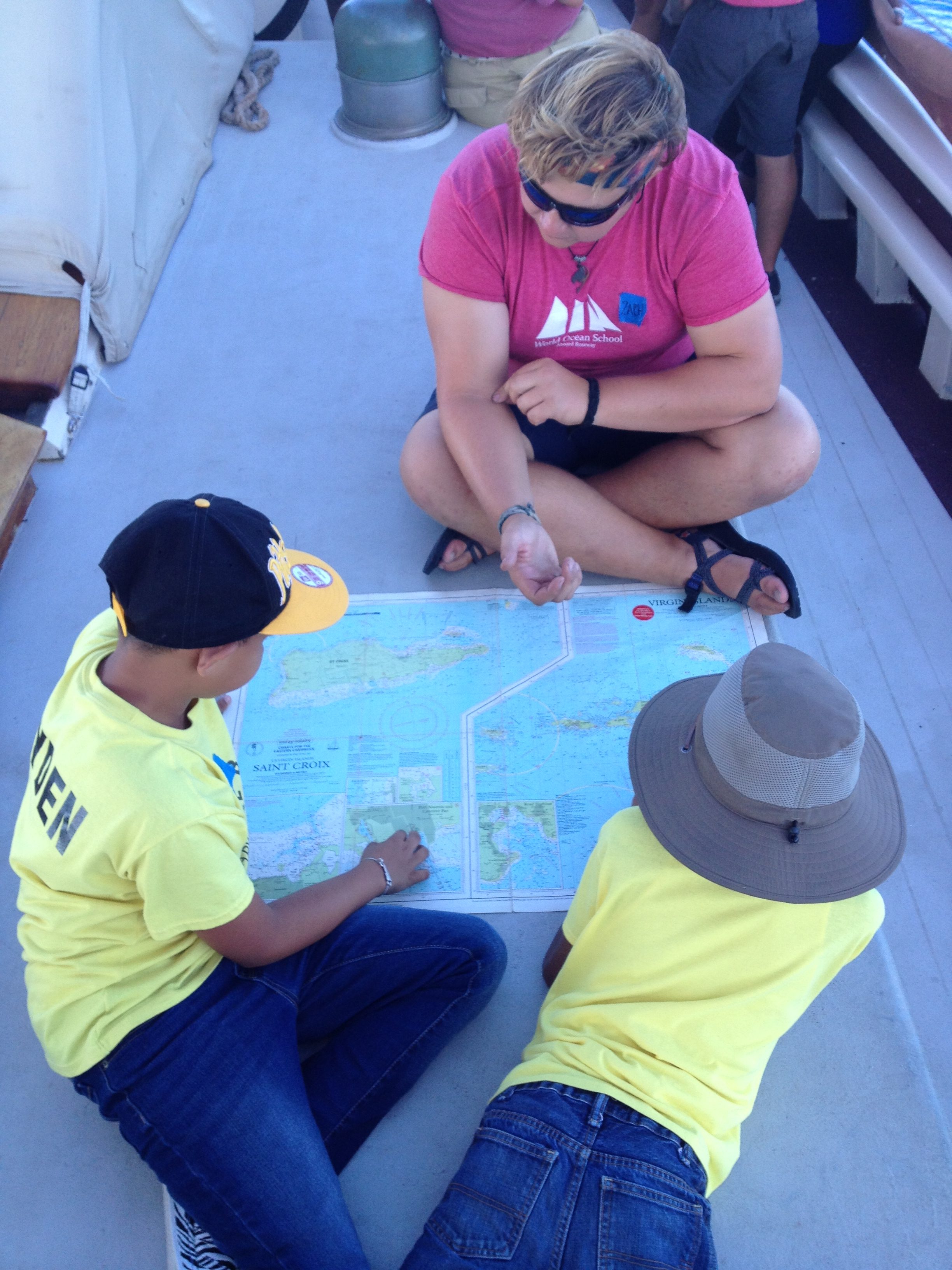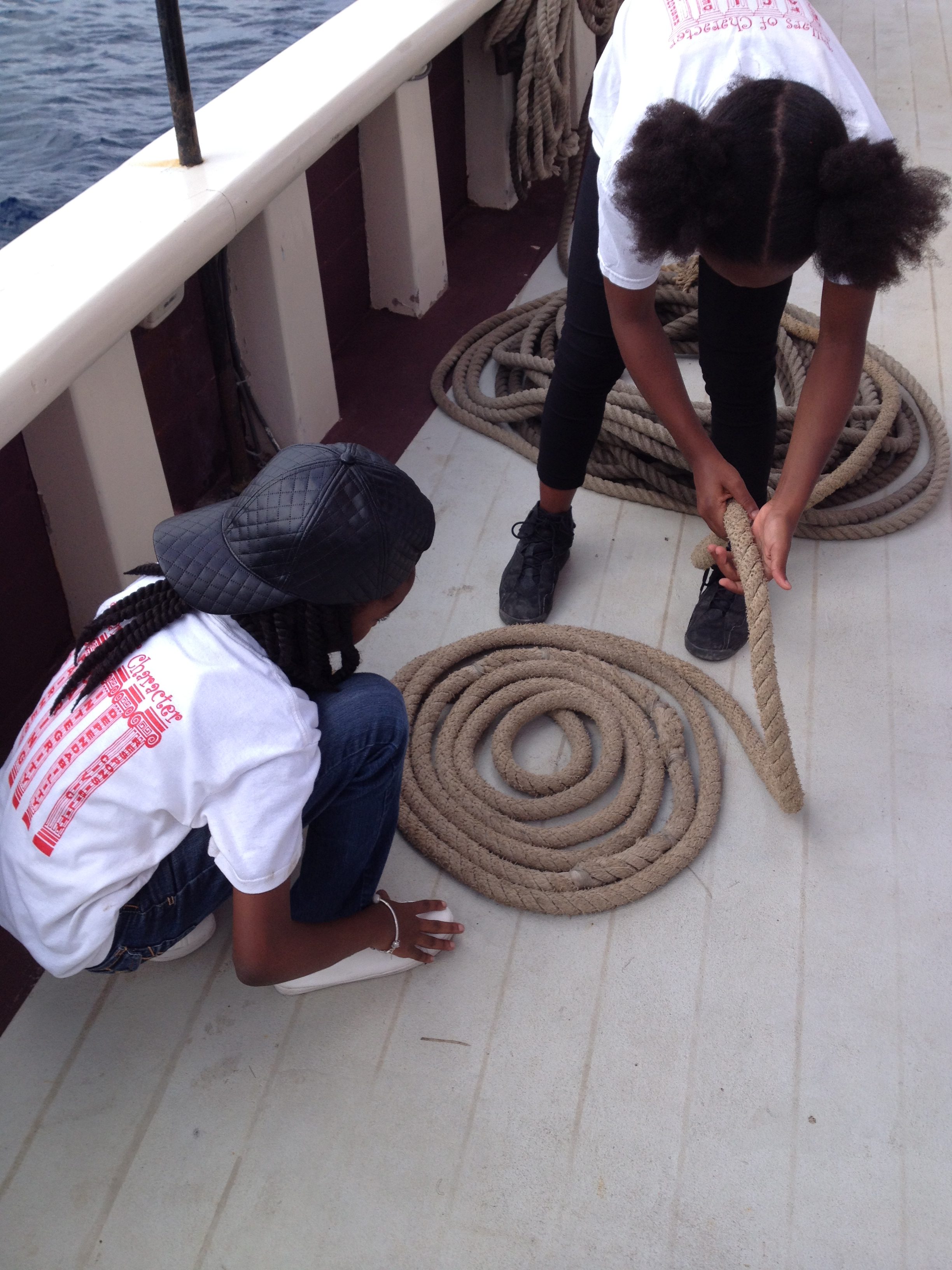 These Ricardo Richards 6th graders really impressed the crew with how much they remembered from last year!
Roseway was also lucky enough to have two groups of 6th graders aboard on Tuesday and Wednesday. Students who have been aboard last year impressed the crew with how quickly they recalled the names of the sails and remembered how to make a Ballantine coil. They were taught lessons on knot tying, navigation, speed, and buoyancy. When asked what their favorite part of the day was, every single lesson got mentioned. The crew is very excited to work with these two groups over the next few weeks and to receive a new group of 5th graders come Tuesday!