01/19/17 - Snorkels and Sonnets
Snorkels and Sonnets
Today upon the Roseway came an early wakeup call as we had many exciting adventures awaiting us.  We were all exhausted from the long and tiresome journey from St. John to Cuelebra the night before (this also could have been due to the extremely mentally challenging anchor watch activity assigned, courtesy of Nick). 
Anchor Watch Sonnets
Here are some sonnets written by Luther College students while on Anchor Watch. Through out the night, small groups of students take turns waking up and making sure everything is working properly and that Roseway and her crew are safe. There's usually some type of activity as well--writing goals, 140 character stories or, in this case, a sonnet.
Download now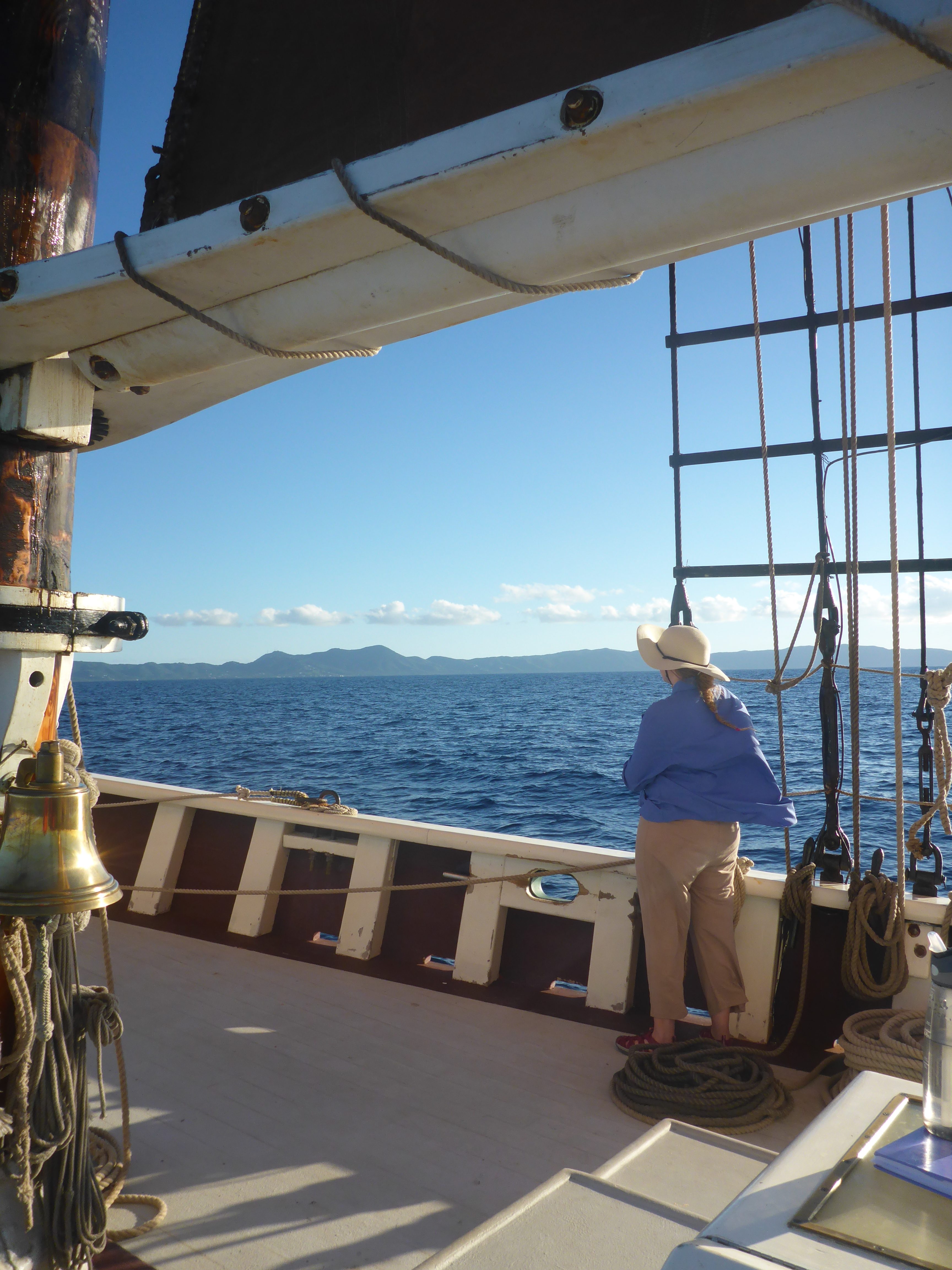 After breakfast we were all eager to get moving and snorkel at the turtle sanctuary, yet upon arrival only a few students were lucky enough to actually find some. On the bright side, the ocean is full of amazing creatures! Some students had reported sightings of starfish, stingrays, a barracuda, and more. So even though we couldn't find many turtles, it was still fun to get the chance to jump in the water one more time.
After snorkeling we boarded back upon the Roseway for lunch and indulged ourselves in some amazing Mac and Cheese made by our wonderful Andy.
After lunch, we set sail to, St. Croix, and began our class discussion. Today the piece we discussed, 'Mudda Mudda', brought up a lot of powerful discussion points about, sexual abuse, endangering the welfare of a child, and politics surrounding these issues today's society.
Setting sail and heading to St. Croix.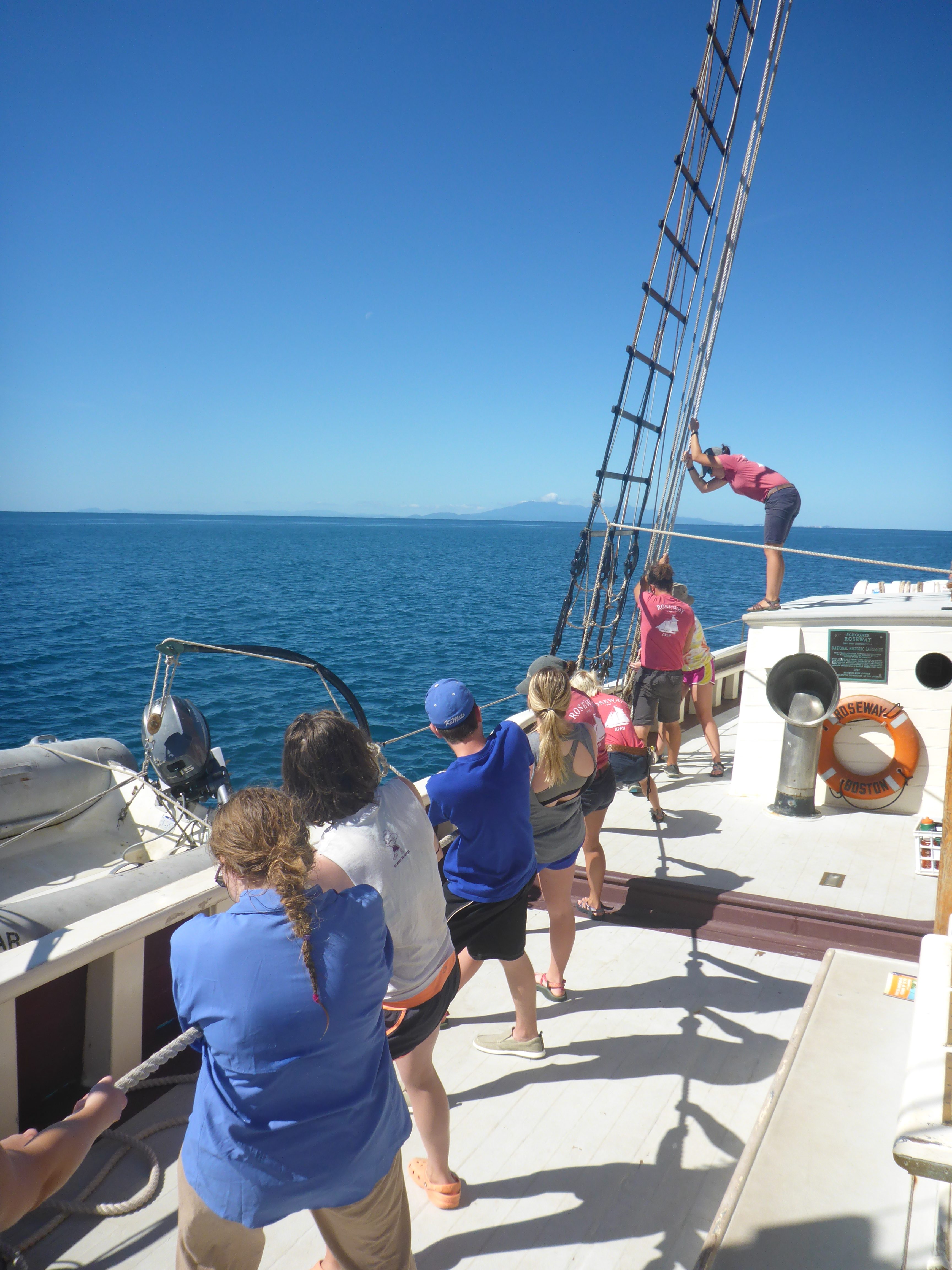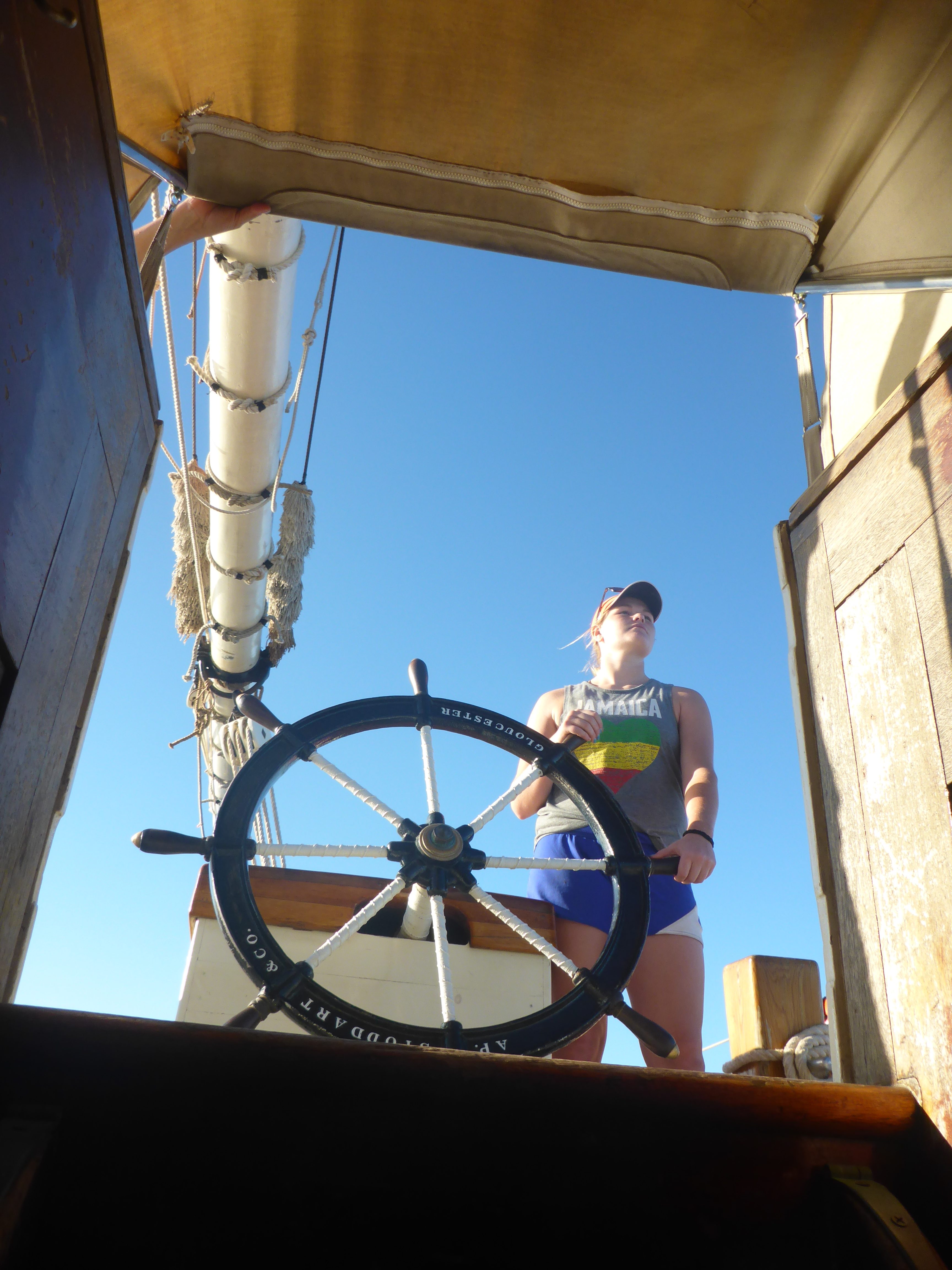 Followed by our class time today were ship rotations. This included practicing knots, reviewing equipment, and catching up on readings and our daily journal entries. But the most exciting part of today's ship rotations was climbing the ratlines as the boat would sway back and forth. Being ship bound for most of the day gave us the opportunity to practice our skills for the Deck Hand Olympics, and I think each of the watches are beginning to feel the pressure building. But there's no need to worry because "C Watch" is taking the victory.
Mo climbs the ratlines as Roseway rocks back and forth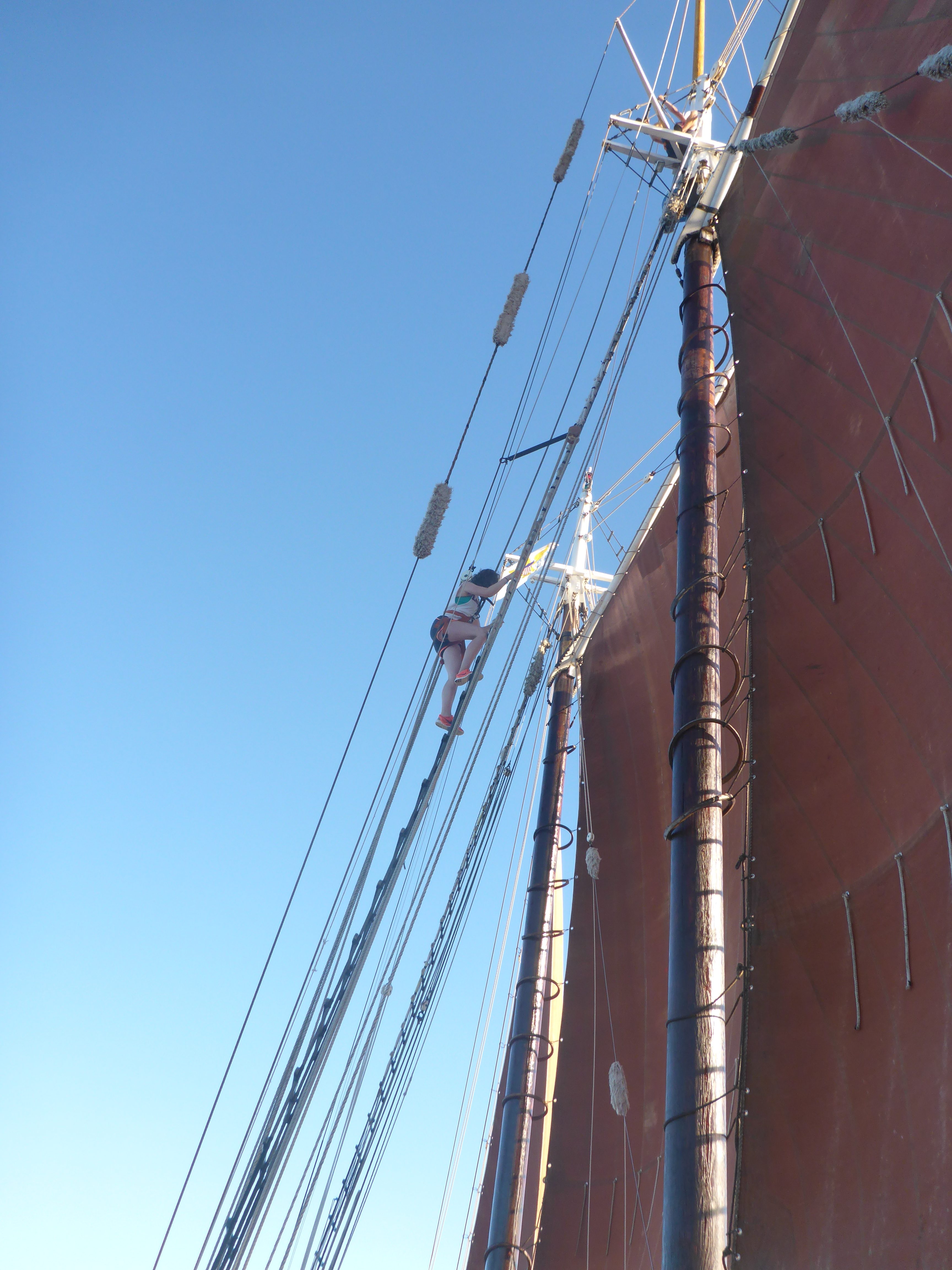 Although it was a long and exhausting day, sailing through the sun, fighting off illness, and training for deck hand Olympics, I know we are all aware that our time here on the Roseway is slowly coming to an end. And as a group we are all realizing the important of cherishing each and every moment. Whether that be having one last ride on the bowsprit, one last dive into the ocean or one last smile shared with new friends. I think I can speak for us all in saying this has been an experience of a lifetime, and one we will keep dearly in our hearts when remembering the journey upon the Roseway.

"This has been the experience of a lifetime, and one we will keep dearly in our hearts."