01/20/17 - Luther College: Strangers to Family
Luther College: Strangers to Family
Today was another great day in paradise, but it is also sad to say that it was also our last full day on the Roseway and in the Caribbean Islands. However, we ended our spectacular trip on a high note in St. Croix, one of the most beautiful islands in the Caribbean. Its rich history is very apparent in every turn that you make upon the island. Here is where we got to spend time with our amazing and very knowledgeable tour guide Benito Vegas. He was able to explain the vast and rich history of St. Croix and its Danish background. We were fortunate enough to go around the famous Christenstead Fort with him and have fully detailed explanations of each room. Later was when we were all encouraged to go and venture the island to grasp the new details of this famous island. We could not have had a more perfect way to end our lovely adventure.
                Local guide Benito Vegas guiding students through historic Christainstead Fort.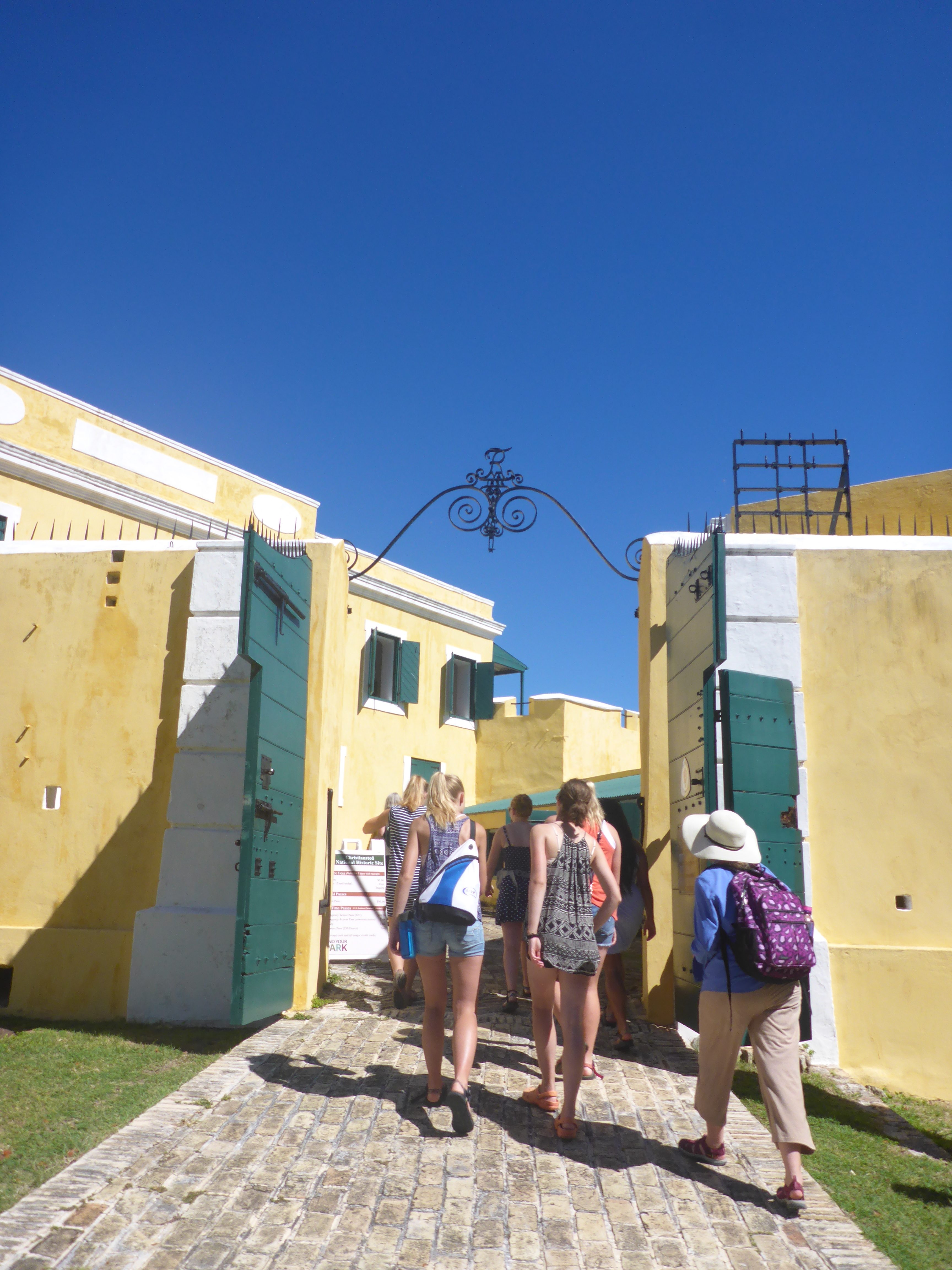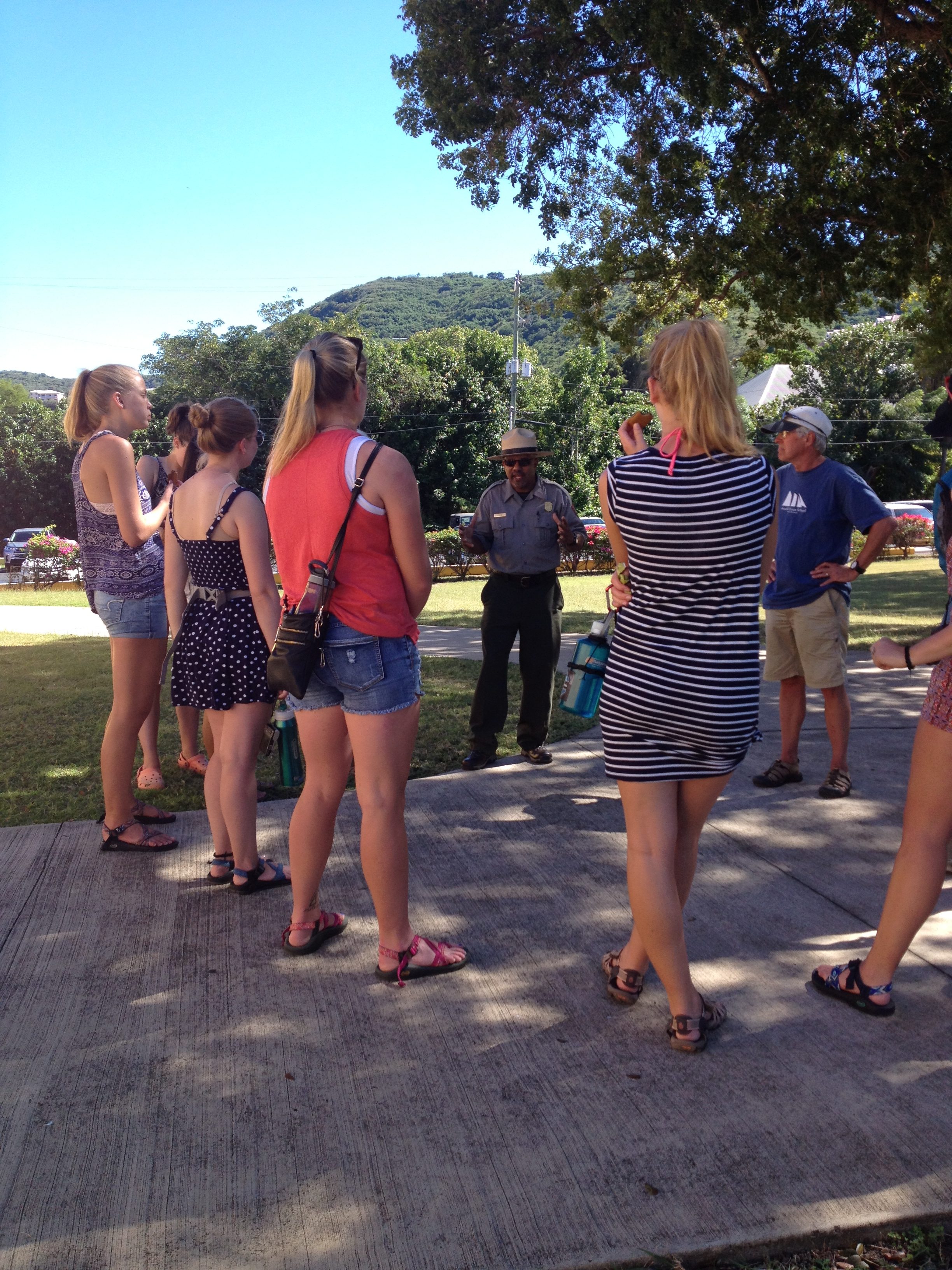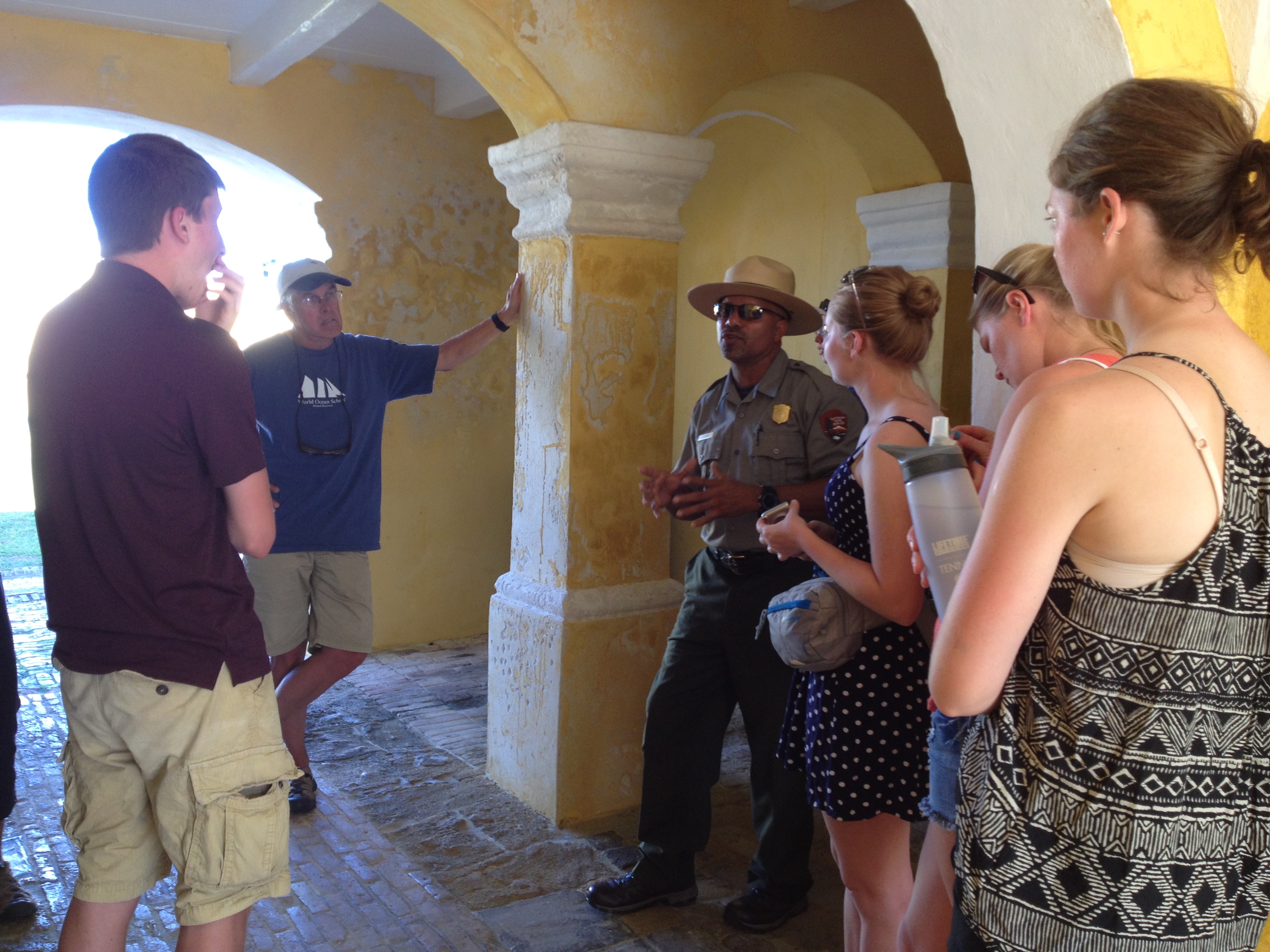 Throughout this journey we have all become skilled on how to work together to raise the main sail, how to not fall off the boat no matter how strong the winds are, and we have become experts in boat checks. These are just a few of the many traits that we have grasped from the boat and crew, and there are many more that we that we cannot wait to share with our friends and family. Our small Luther group has come so far in these past 11 days. It is sad to say that our great adventure has come to a close. We have all started out this journey as strangers, but now we have become a very special Caribbean family. We have all survived sleep deprivation, illness, jelly fish stings, heat exhaustion, and the Caribbean's random rain shower, but despite all of these trials we have come out as better individuals. This is an amazing trip that we would never trade away. We could not thank the crew, Captain Tom, Andy, Nick, and Kari enough for organizing this amazing adventure enough for us. This has been an experience that none of us will forever forget. Thank you.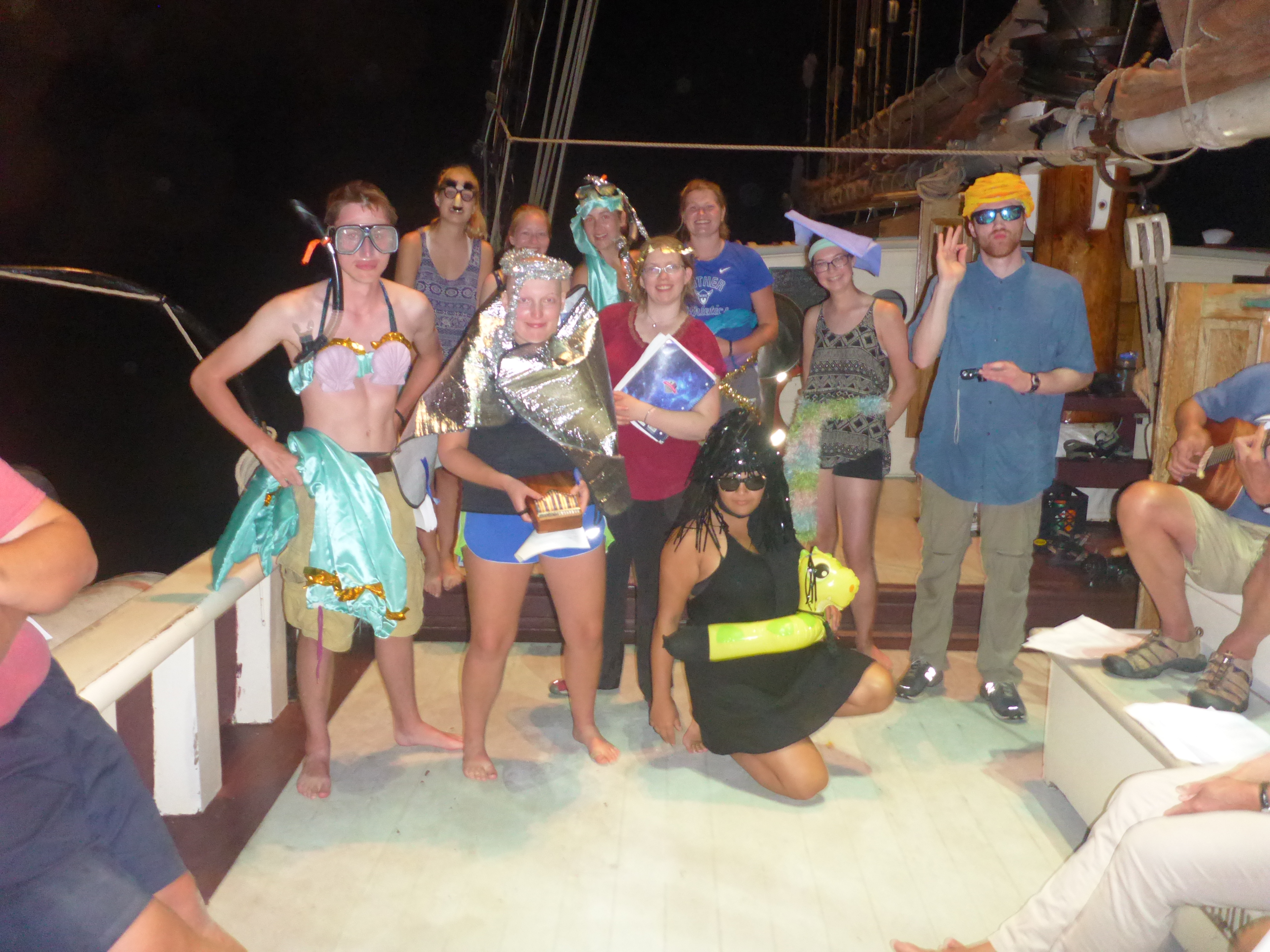 Students preform The Little Mermaid on their final night aboard Roseway.