01/18/17 - Luther College: A Liberal Arts Education in Action
Luther College: A Liberal Arts Education in Action
We started the day with a morning hike on St. John, the island with the phenomenal smoothies. Unlike past hikes, we got a scenic and slightly terrifying ride up to the start of the trail on a taxi bus. Our trail guide began telling about the trail, and what I found most interesting was how well the trail has been preserved, so it looks the same today as it did eighty years ago and will look in the future.  This really struck me when we stopped at a fresh water pool, and saw the petroglyphs or carvings in the surrounding rocks. I think everyone of us could feel the all of the history that had happened in this one spot, and what we were seeing was exactly what the Taino people saw.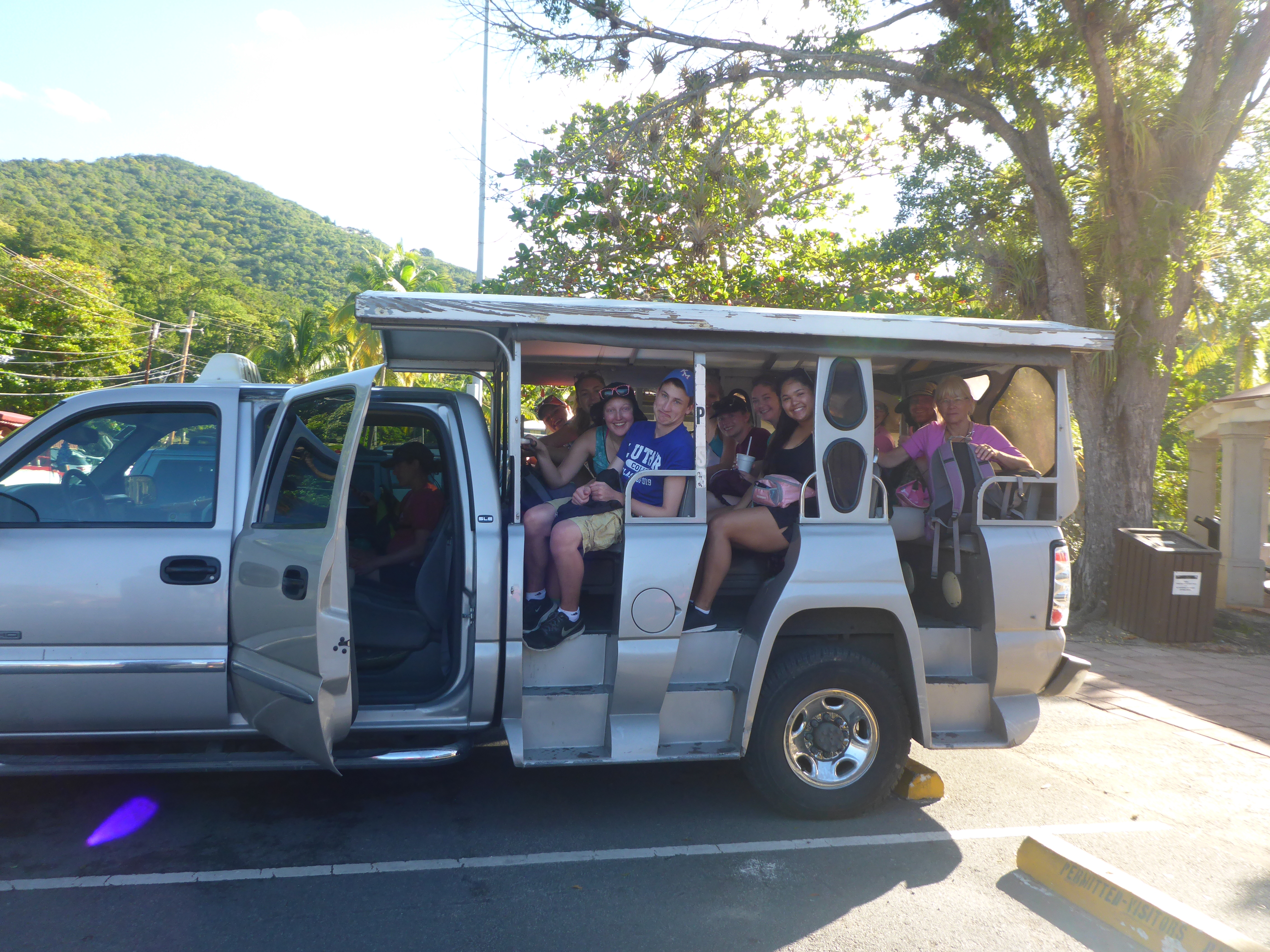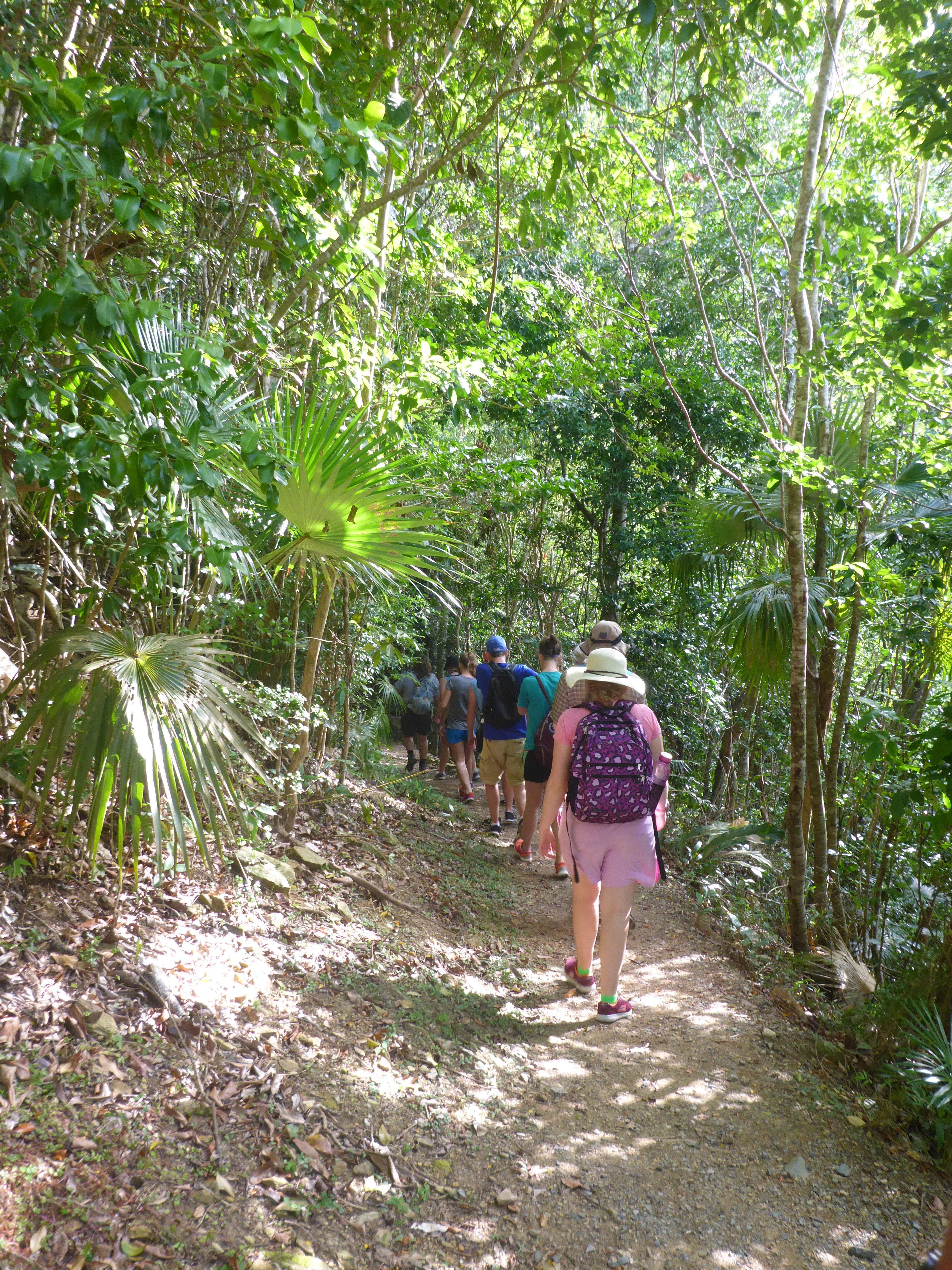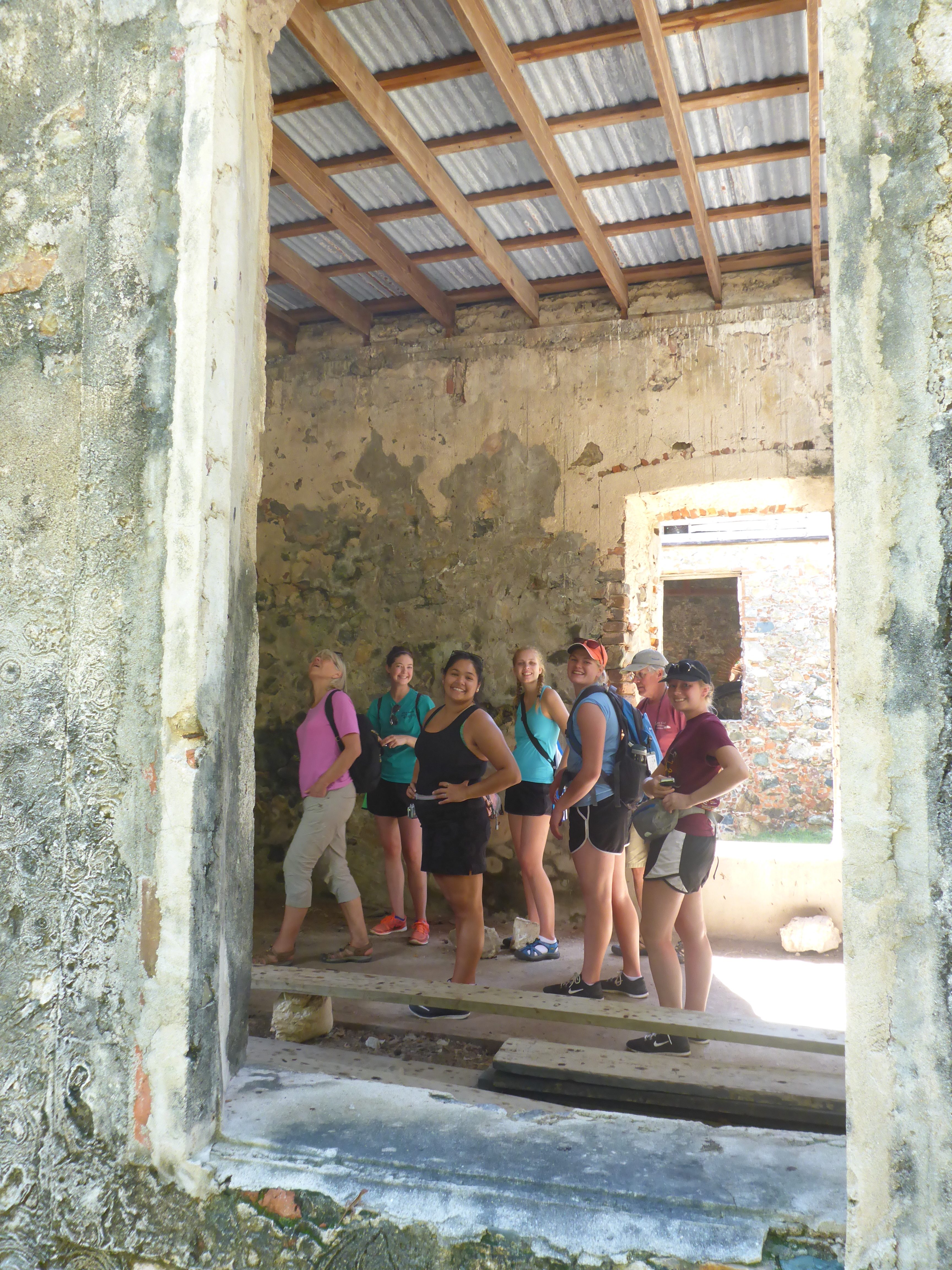 Students exploring historic sugar plantations and the forests of St. John on the Reef Bay Hike
Coming back from the hike we had another delicious lunch courtesy of Andy, and made our way to Culebra. While underway, we had class where we discussed a multitude of topics including slavery, economics, politics, and education. So we definitely got good use of our liberal arts education today. To further this education Nick has prepared a secret project for us students to work on, so stay tuned to hear more…
Working hard to set the jib! Students haul on the halyard and tend the sheet.
Furling the jumbo at sunset after another exciting day aboard Roseway.
Bailey standing bow watch, keeping everyone safe.