01/14/17 - Luther College: Roseway is Our Home
Luther College: Roseway is Our Home
Today we have been feeling pretty introspective. We've been learning so much about what it takes to be a sailor, but we've also learned a great deal about ecology and some great literature. Brett, one of the crew members, gave us a very intriguing lesson yesterday about the environment of the ocean and more specifically, the functions and conditions of coral. We learned how fragile the coral is and how to be mindful of how stressed out it can get with too much activity or stimulation, which I think we could all relate to as students! We were able to apply this knowledge today while we snorkeled at the caves of Norman Island. I can't even describe how beautiful the landscape and all the creatures are when you're able to get up close and personal with them. Brett's ecology lesson helped us appreciate even more how amazing ocean life really is and their complexities that are all interconnected.  We were all in awe of this experience and honestly could have spent the entire day doing just that.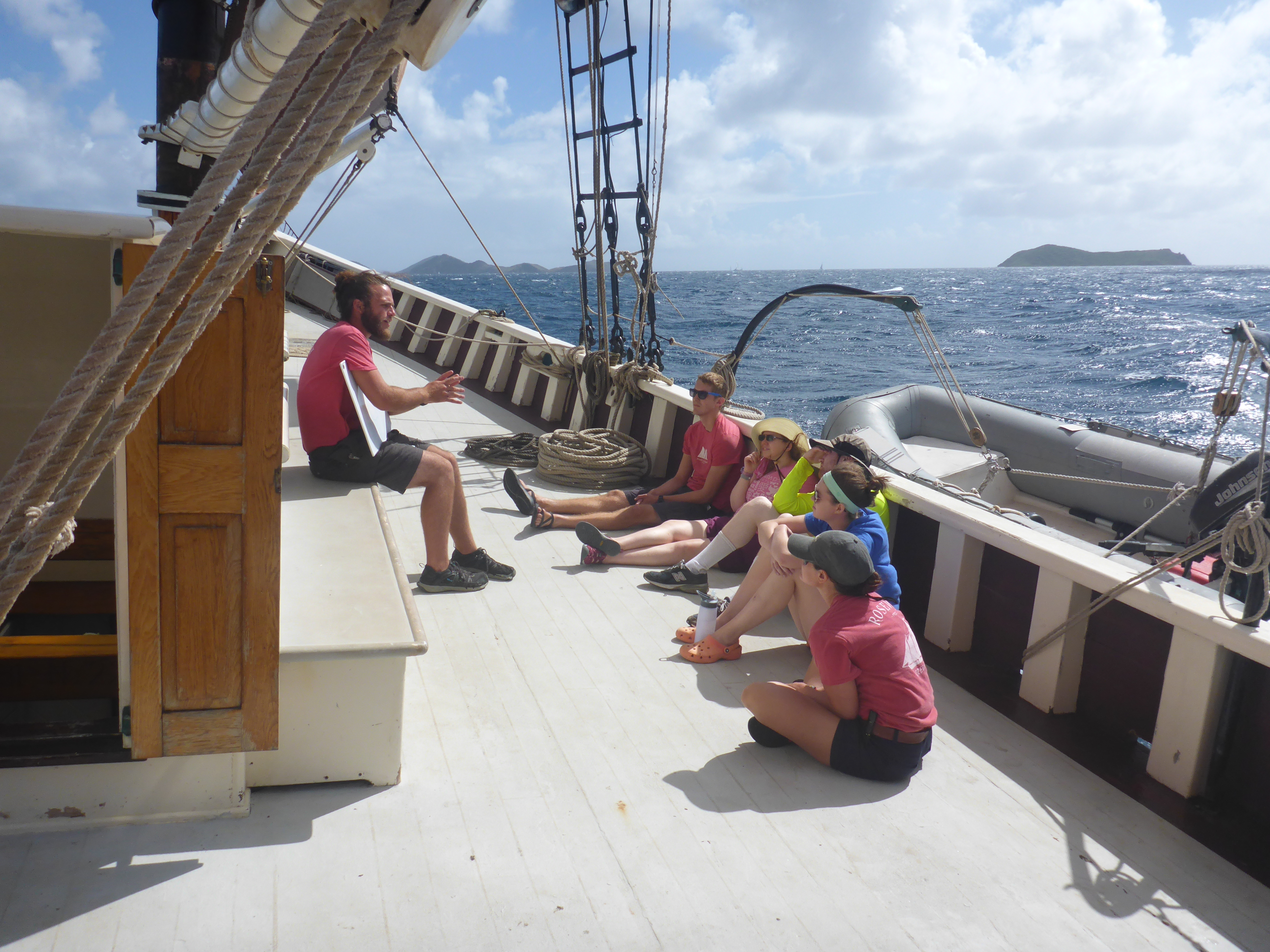 While we set sail for St. John, we had a very thoughtful class session about Kari and Nick's research on the Norwegian sailboat, Svaland of 1913-1914. We felt very connected with this piece because of the fact that our professors were working so hard on their research and that Kari's Mormor, or grandmother in Norwegian, was the captain's daughter. Their research is based on a journal that Kari's Mormor kept, which is has the potential to contribute to the unfortunately scarce historical record of women-sailors. Life on the Svaland was very different from life on the Roseway, but we felt personally connected to the very human experience that Mormor had been writing about and the all the things that Kari told us about her life.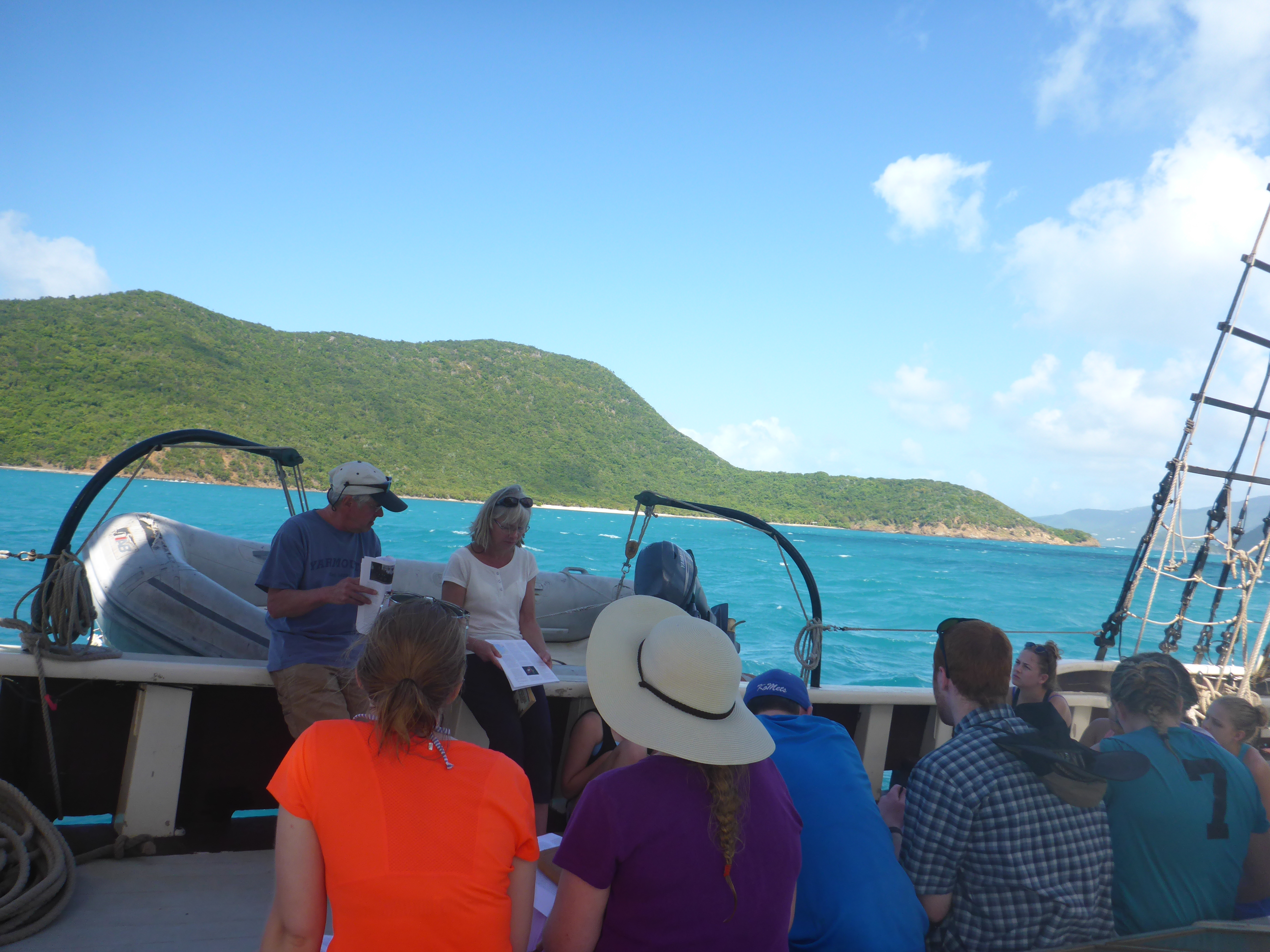 We anchored outside of St. Johns and got to spend some time on shore. We got the most amazing smoothies and shakes as soon as we passed through customs, and walked around the streets just off the ocean. Experiencing island life and sea life made me realize that sailing life is just as complex of a culture as anything else. Beyond all the names of the gadgets and gizmos of the boat, there is a distinct quality that sailing adds to your life. The work is hard and at times can be frustrating and meticulous, but it is such a satisfying experience to rely on this boat as our home. It is easy to imagine how the days start to melt together while sailors before us were out at sea for months on end. We can feel the days passing by quickly and the jittery excitement for the adventures in our near future.