01/16/17 - Luther College: Surrounded by History
Luther College: Surrounded by History
"This is your 7:30 wake- up call!" cheered a crew member in charge of waking us students up. And just like that another day aboard the Roseway began. We began the morning muster with some very clever raps that the students and crew came up with during their anchor watches. After watching and participating in the performances, I think it is safe to say that there is a lot of promise for some future rap careers.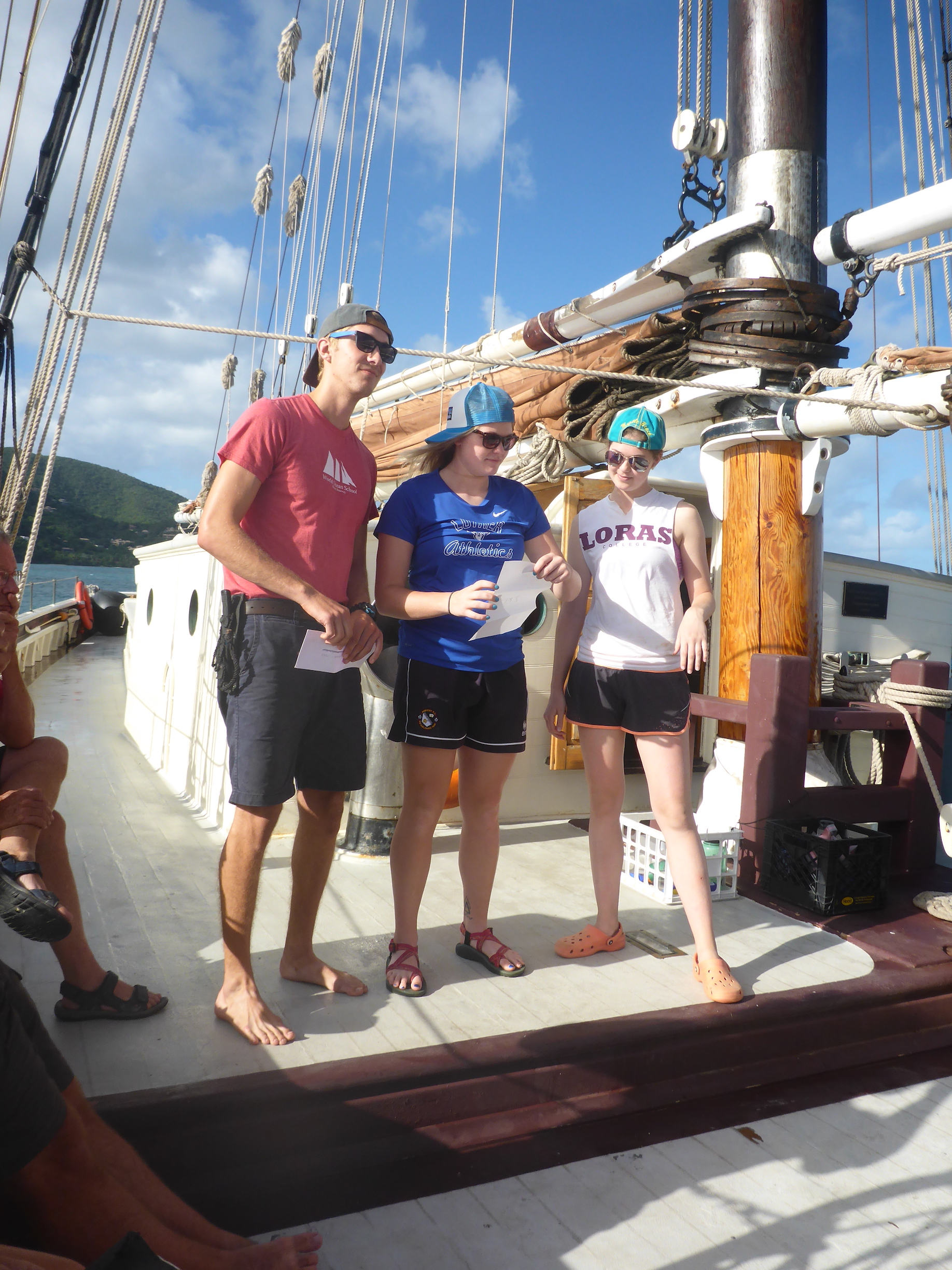 It is easy to lose track of the days here and certain news that is happening around us, luckily captain Tom informed us that today is Martin Luther King Jr Day. Which was incredibly fitting for todays class and land adventure. In class we not only talked about Jack London's small boat sailing writing, but we got to read "The Interesting Narrative of the Life of Olaudah Equiano". In which Equiano details his voyage as a slave, whom was taken from his home and brought to the West Indies. He discusses the extreme conditions he was forced to endure.
After class we set off for our adventure on St. John. We started the day off with a hike up to the Annaberg Historic Trail. The trail is a .25 mile loop that takes you on a tour of the Annaberg Ruins, which at one time was the largest sugar plantation in St. John. Certain parts of the planation have stood the test of time, and we got to go into former buildings such as the; boiling house, windmill, animal mill and the village of enslaved laborers. I think that we all were in awe of this amazing historic sight, and all of its history it held.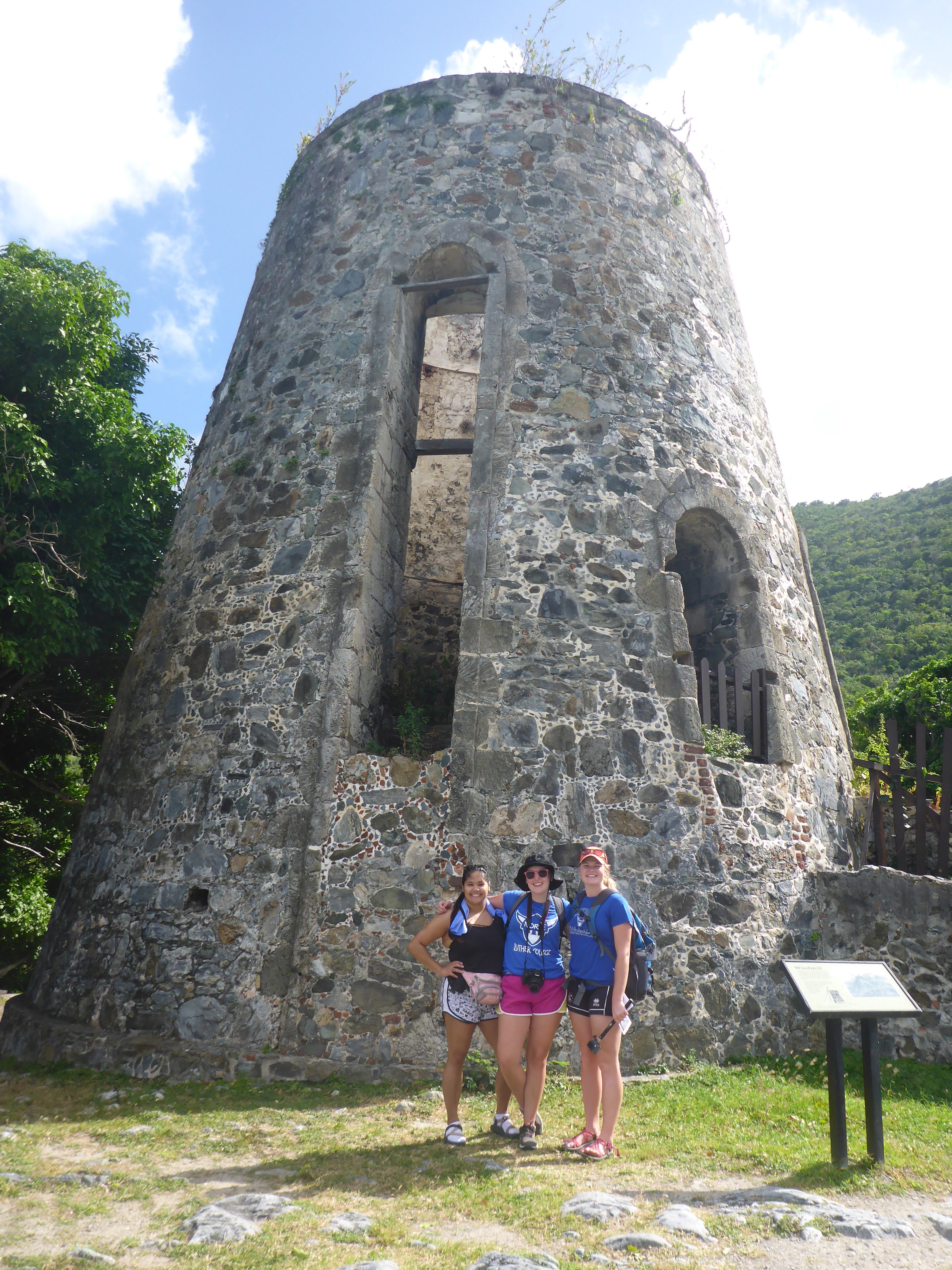 Next we took another hike down from the plantation and along the rocky beach to get to our next adventure of the day, snorkeling in Water Lemon Cay. We brought the flippers and mask back out and dove right into the water. I think that we all our gaining more confidence and comfort in our snorkeling skills. Swimming on out to the reef and getting to see more beautiful fish and coral never gets old for us, and sure beats the Iowa cold back home. Once our time snorkeling came to an end, it was time to make our trek back to the beach where we began. You can imagine by the time we were waiting to go back to the Roseway that we built up quite a hunger. As usual, Andy was whipping up another wonderful homemade meal for us to feast on upon arrival. Yum!
It truly was another wonderful sunny day here in the Virgin Islands. We look forward to our relaxing beach day tomorrow and more adventure in coming days!!
Thanks for tuning in!