01/15/17 - Luther College: Life of a Sailor
Luther College: Life of a Sailor
Today may not be Christmas, but there was a similar feeling of magic in the air as we awoke today anchored in Christmas Cove.  Snorkeling around a small, rocky island in the cove, we saw all manner of colorful, striped, and spotted fishes dancing above a panoply of corals that rose on the sunlit towers of rock all around us. Some members of the group even spotted a massive barracuda and a spotted eagle ray swimming about!  With our resident marine biology expert Brett on hand to answer questions about what each sort of fish was, we really learned a lot about the underwater world as we explored it.
Having read "Sea Story" by A. S. Byatt, we spent class today discussing the potential dangers of over-romanticizing things, which we all had to admit we do sometimes. In fact, simply because we all chose to take this course, it's hard to deny our tendency to romanticize life on the sea. Truly through this experience we have learned that there is much more to a sailor's life than standing triumphantly at the bow of the ship with the wind fluttering dramatically through one's hair. Even as I write this log, I can hear above me the sounds of scrub brushes running across the deck for the second daily deck cleaning, and that's not to mention the hourly boat checks, nor all the hauling and furling of the sails. Certainly, sailing takes a great deal of work, and it is neither easy nor constantly idyllic.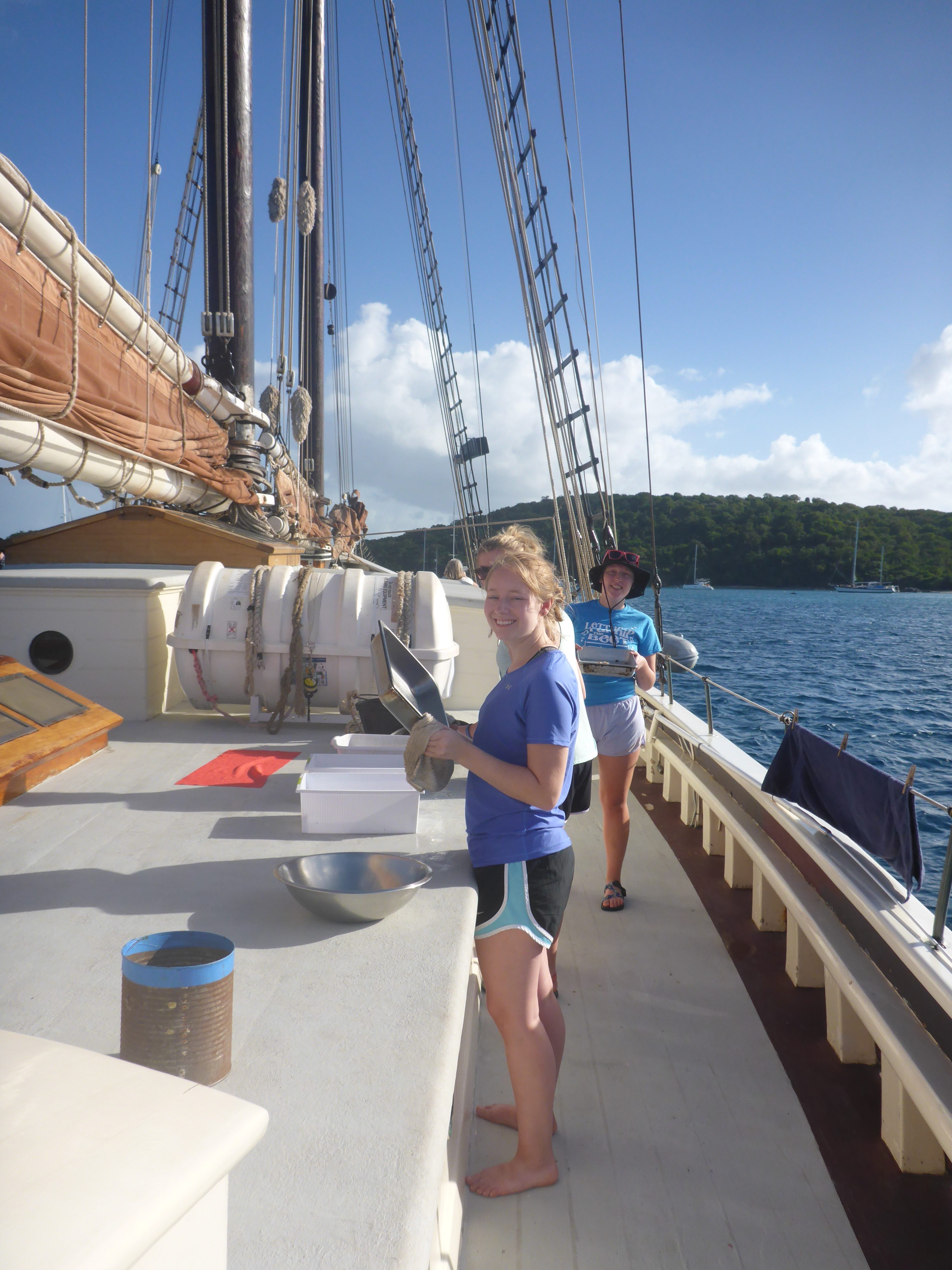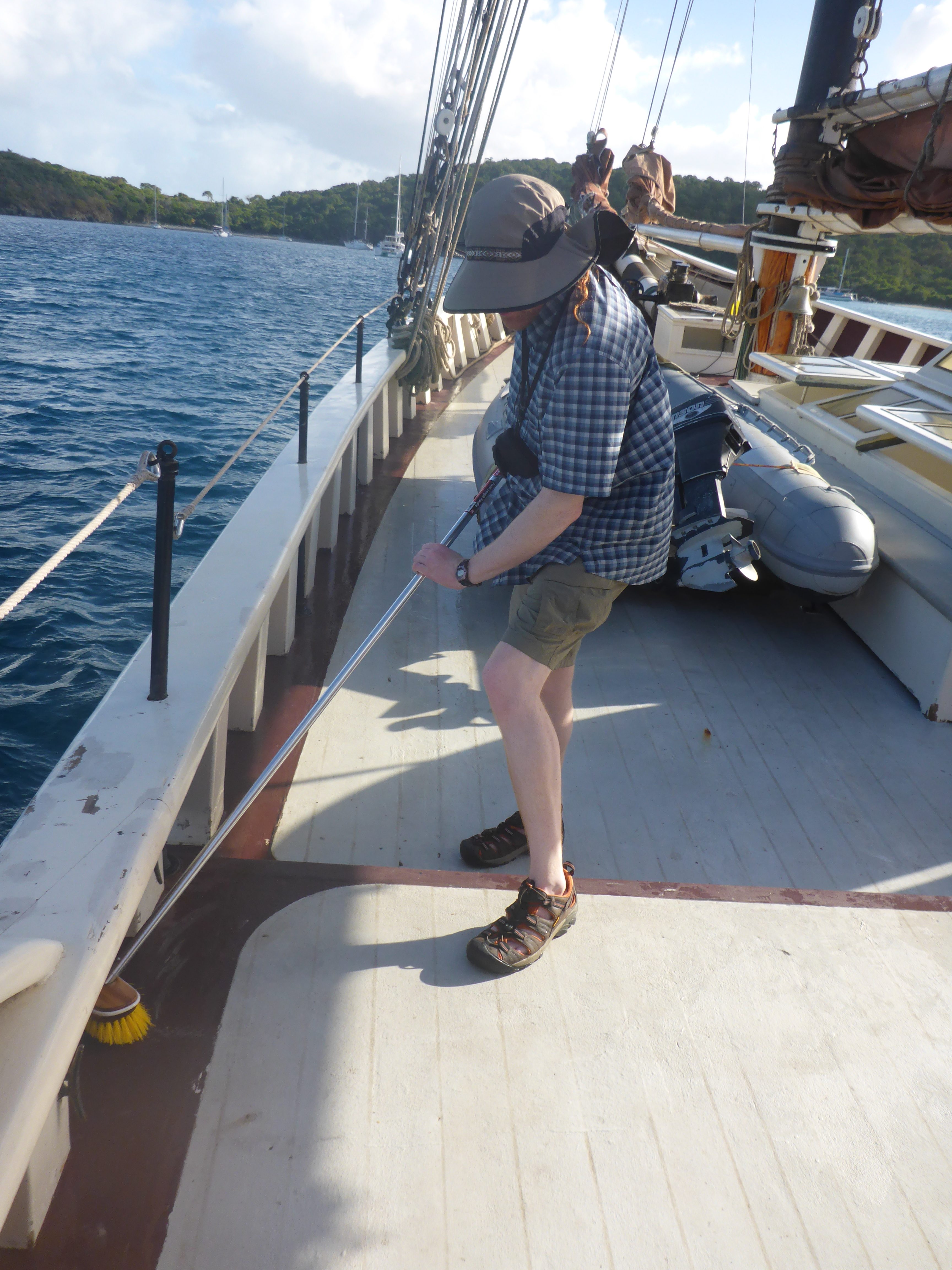 An authentic glimpse into the life of a sailor. Lots of scrubbing!

But still, the magic in it cannot be denied. We had what I found to be one of our most exciting experiences yet today: riding out on the ship's bowsprit. After harnessing up and clipping onto a thin steel safety cable, we carefully crawled out onto the wooden beam at the very front of the ship. Seated high above the water, we rode up and down spraying waves more wild than any roller coaster I've been on. We may not have gone to church this Sunday, but I certainly found this intense adventure to be a religious experience. We will definitely remember our wild ride out on the bowsprit for a very long time to come.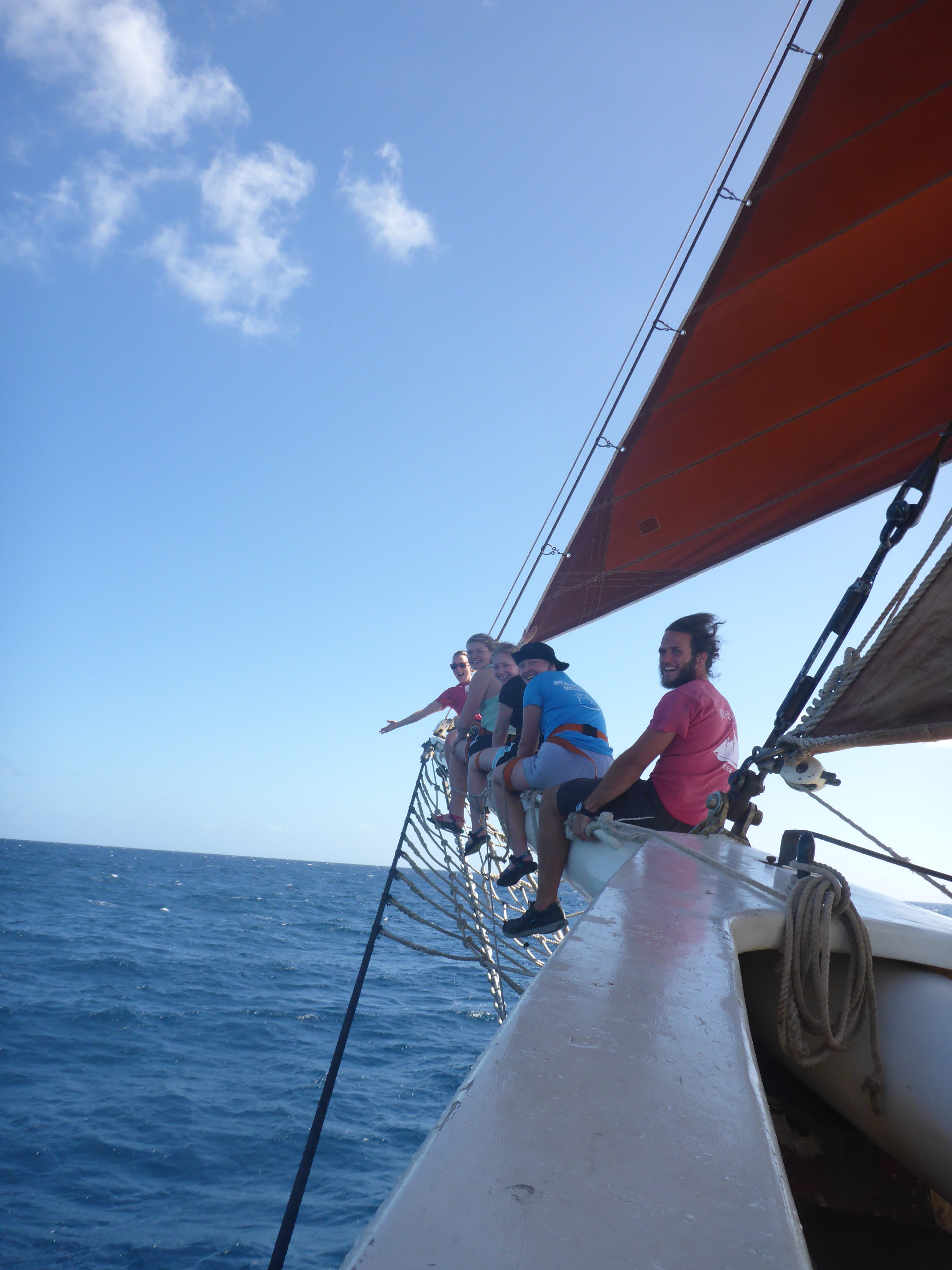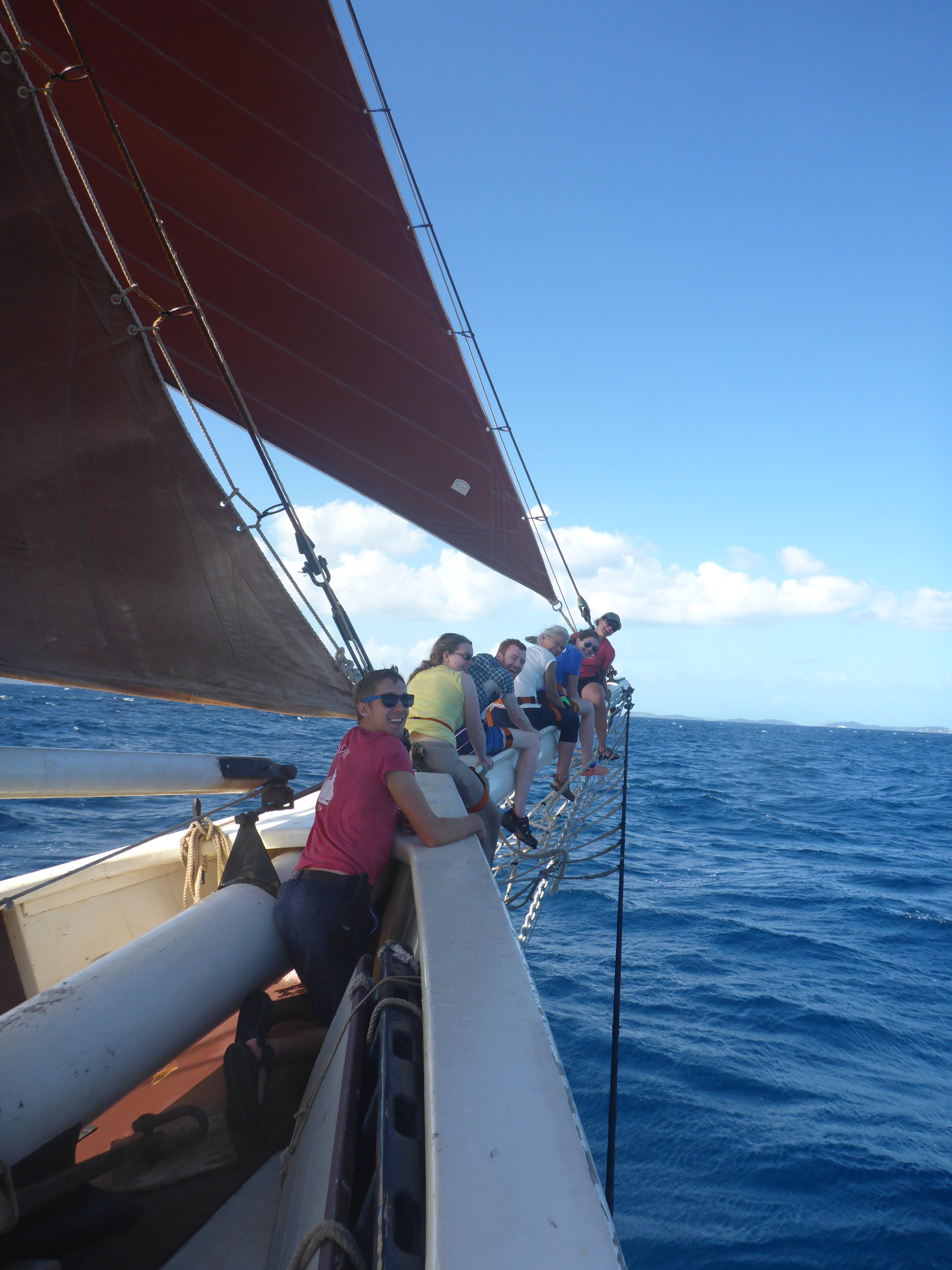 Brett (L) and Micah (R) take students on the Bowsprit. Micah participated in last year's Luther College program and now works as a deckhand on Roseway!
Afterwards, we headed to Francis Bay and saw what it was like to anchor the old fashioned way, leaving our motor turned off and using our sails to orient us as we dropped anchor. There was a great deal of excitement as the sails had to be swung quickly one way then another, and many ropes had to be loosed and retied, hauled and slacked out, many times over until we were safely situated. But here we are, successfully anchored and eagerly looking forward to some exploring on shore tomorrow. We send our love to all those back at home, but still our grand adventure continues.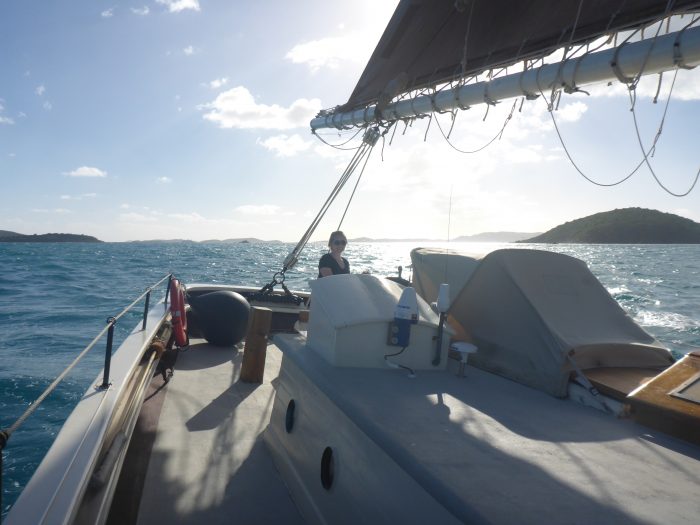 Anika on the helm as we sail from Christmas Cove to Fransis Bay.