Summer Learning Voyage with Boston Day and Evening Academy
Student Program
Summer Learning Voyage Boston Day And Evening Academy
Summer Learning Voyage 2018
In July 2018, 18 Boston Day and Evening Academy students set sail for Ellis Island in the school's second 5th Quarter partnership with World Ocean School. Students focused on the question "Why do people take risks for freedom and opportunity?" and utilized Schooner Roseway, a tall ship historic to the Boston Harbor and the platform for World Ocean School, as their classroom and home. Students explored and synthesized this essential question through the examination of case studies of immigrants traveling through Ellis Island, listening to stories of escaped slaves living in New Bedford, and taking personal risks aboard Roseway with the facilitation of BDEA teachers and Roseway crew.

Though this voyage posed personal challenges (as life at sea often does), students departed Roseway fulfilled. The students who feared they'd be working and learning in isolation were pleasantly comforted by the powerful student-crew camaraderie. The students who were uneasy about separation from the comforts of land were excited to return to Roseway after on-shore excursions--they felt the boat was a healthy environment for them. The students who were apprehensive about the challenge of living on a tall ship were the proudest when the returned to the deck after climbing the rigging or spending time on the bowsprit. Pushing through discomfort and overcoming these challenges filled BDEA sailors with pride.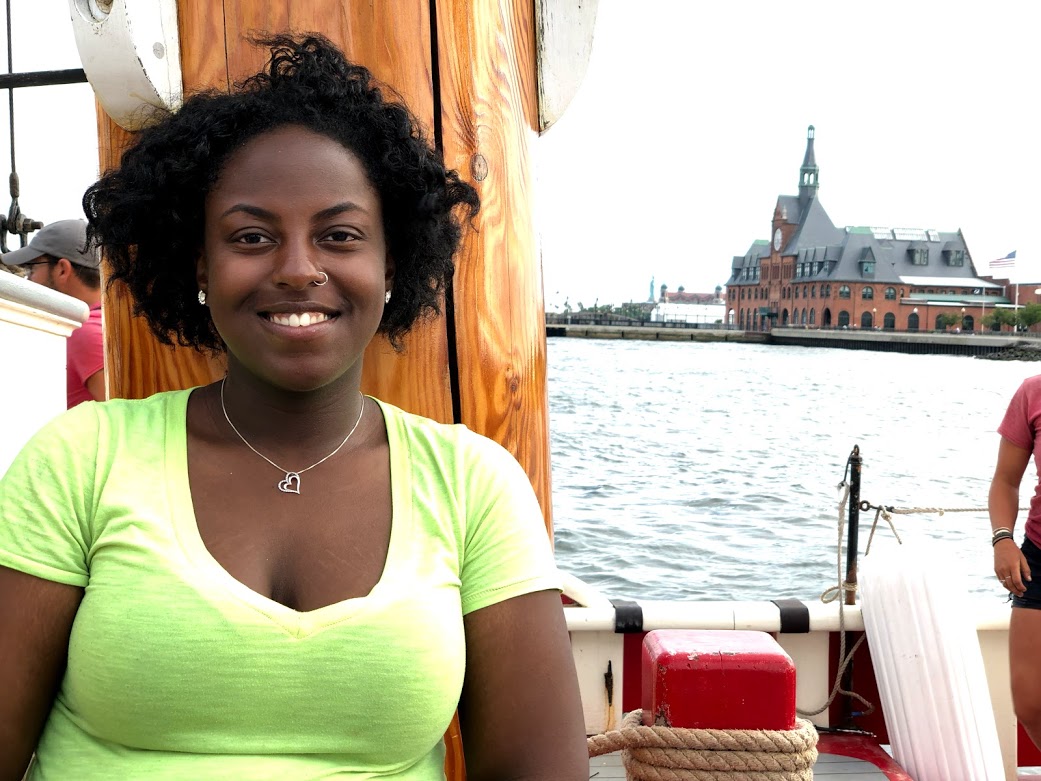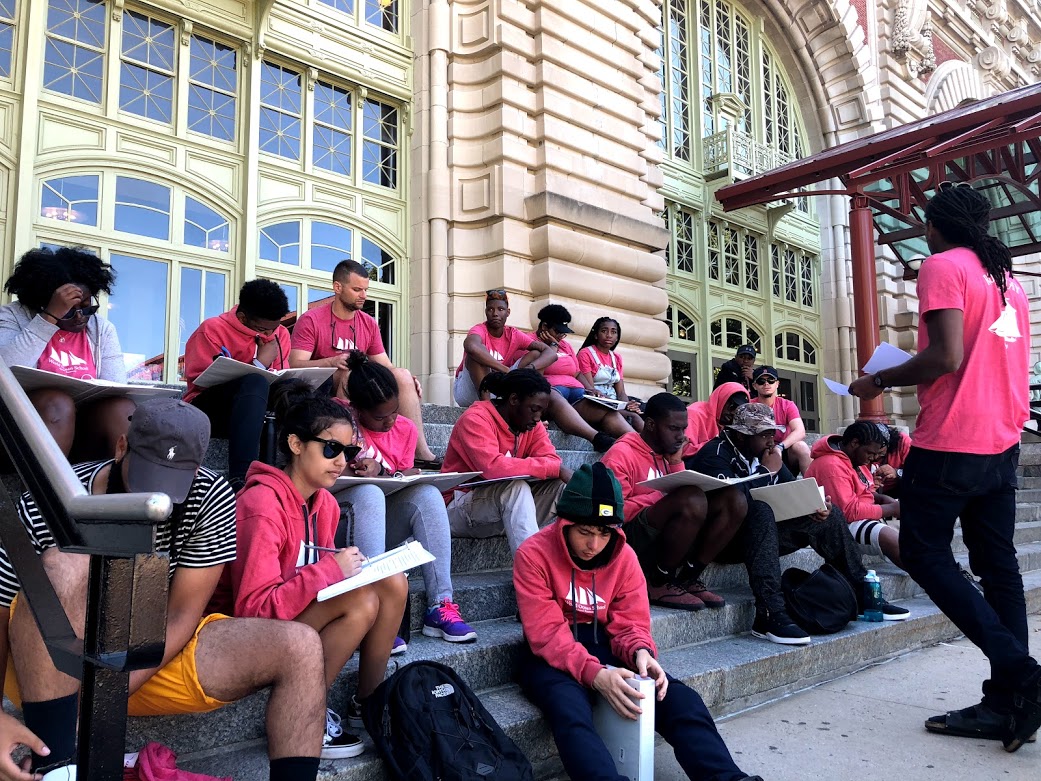 Successfully voyaging to Ellis Island was arguably the most profound aspect of this program. It was a tremendous milestone for these students to know they helped sail Roseway to this destination. They had reached their goal. Even more, exploration of Ellis Island and the Statue of Liberty left many students in awe. Immersion in this historic setting put the student's studies into an authentic context. Continuing this immersive learning with a walking tour of New Bedford focused on the Underground Railroad and a visit to the New Bedford Whaling Museum showed students that pieces of history can be found close to home.
After 2 weeks of unparalleled experiential learning, students were warmly welcomed back to Boston with a dock party attended by family and friends. Student's family, friends, BDEA teachers, and Roseway crew are immensely proud of these 18 sailors for their intentional choice to dive into a challenging program, for pushing themselves in their academics and recognizing that their efforts do not go unnoticed, and opening themselves to each other and contributing to the ship's company. They proved to be good shipmates to one another, and departed Roseway as accomplished sailors, students, and friends.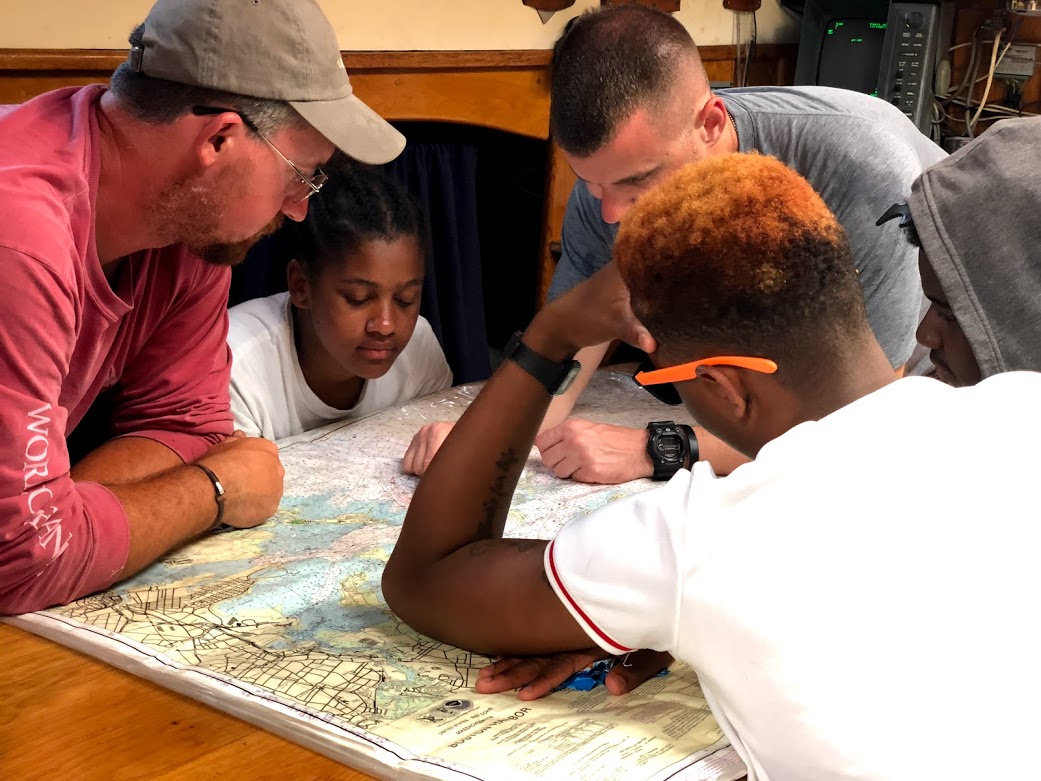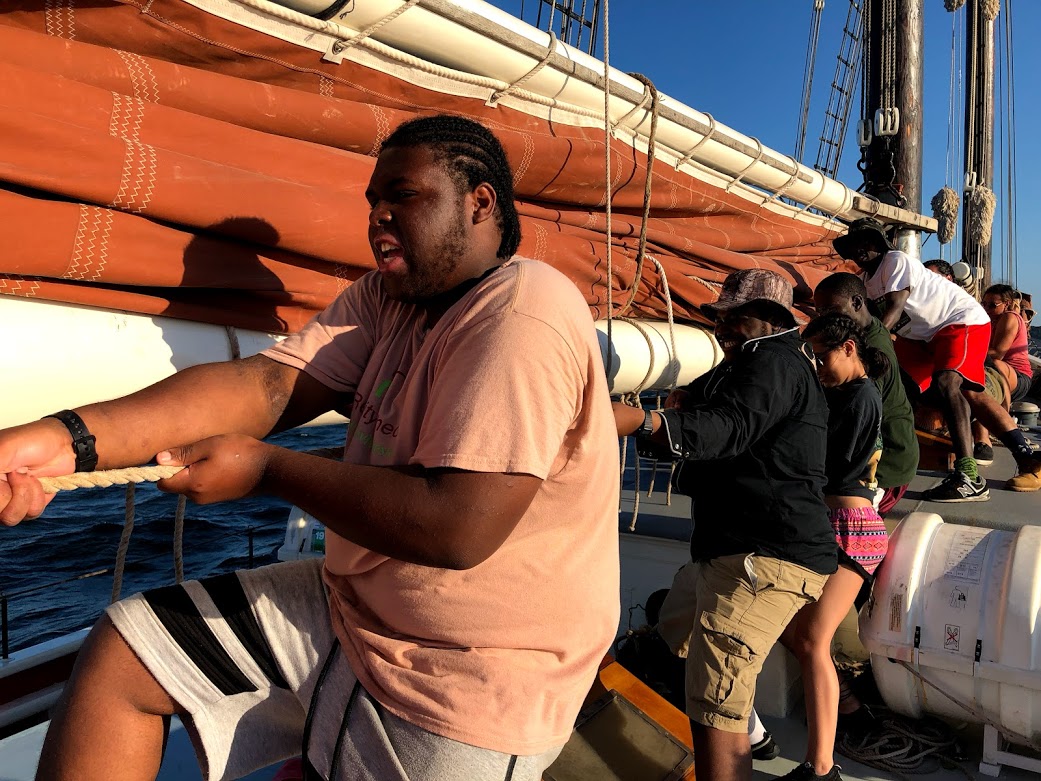 International Summer Learning Voyage 2017
The first Summer Learning Voyage began in 2017 when World Ocean School partnered with Boston Day and Evening Academy to provide high school students the opportunity to sail from Boston to Nova Scotia during the summer of 2017.
Boston Day and Evening Academy (BDEA) is a Boston Public School that specifically works to meet the academic needs of students who struggle to achieve academic success in the typical classroom. At BDEA, each student is met wherever they are in their education. Rigorous, experiential academics blended with non-academic support and community building bring students to a level at which they are confident, independent learners, and creative and critical thinkers.
There are many similarities between the education philosophies of BDEA and World Ocean School, creating an ideal partnership for this voyage. During their voyage, students took biology and seamanship classes on board and learned about the impacts of climate change on the world's oceans and coastal communities. Once in Nova Scotia, students engaged in environmental service projects, seeking to directly address some of the environmental problems they studied in their classes. They were also be exposed to maritime career options and professional development resources, if they wish to pursue a career in the maritime industry.
This voyage was physically, mentally, and emotionally challenging. Students returned empowered to endure challenges they faced anywhere else in their lives. With the support of their new, close-knit community, students were inspired to adjust or recommit to their education and postgraduate plans.
For more information, please contact Cara James at cara@worldoceanschool.org or 617-816-9247.