A 137' Grand Banks schooner built in 1925, Roseway has been designated a U.S. National Historic Landmark. Of the more than 4,000 schooners built in Essex, Massachusetts, it's one of only three still sailing today. In 2002, Roseway was donated to World Ocean School, and we gave her an extensive restoration. After fourteen years of service, Roseway is ready for the Phase II Restoration Project, which will pre-empt critical wear to the ship, preserving her for students for years to come. This project is expected to cost $330,000 and be completed over eight weeks.
Donate to the Roseway Preservation Fund
It's preservation and then hopefully another 92 years. You can't do the programs without the boat, and you can't do the work without the programs.

– Roseway Captain Tom Ryan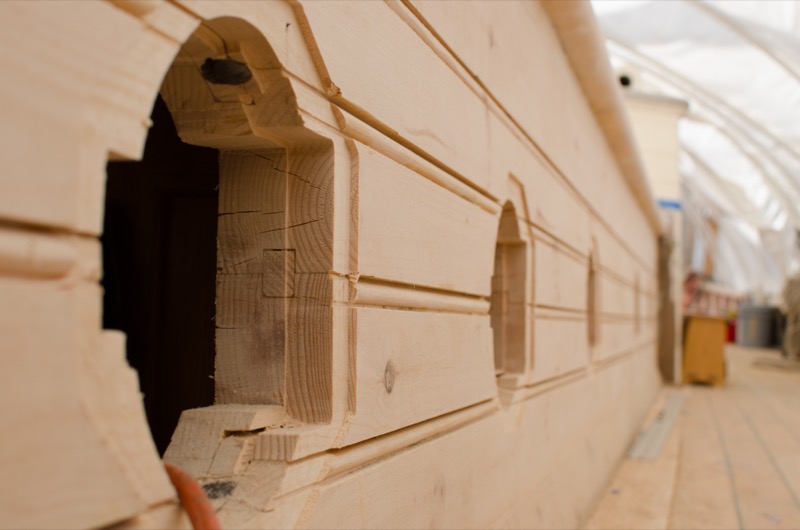 The work will include:
1. Rudder Trunk Rehabilitation: The Rudder Trunk is the box in which the steering mechanism of the ship lives, hence, its working order is of the utmost importance to Roseway's operation. The existing rudder trunk is original to the ship, dating back to 1925.
2. Windlass Rehabilitation: The Windlass is the mechanism that sits at the bow of the ship and allows the anchor to be brought up along with all the chain into the chain locker. Roseway's current windlass was built in 1961 and has never been refurbished.
By taking steps to preserve Roseway, we are restoring a piece of living maritime history. Moreover, we are making an investment in our children's future. From Roseway's beginning as an international fisherman's racing vessel to her call for service in World War II, her decks and gallows echo with important American history, and in these modern times, bring important lessons to students who are hungry for the spark of history and pride of service to unlock their hidden potential.
We are excited to get underway and invite you to join us in support of this vital project. Together we can ensure that Roseway can continue to transport students to brighter futures for years to come!
Limited Edition Fine Art Roseway Screen Print
Buy a handmade screen print of Roseway in yard, created by local Rockport, MA artists Rusty & Ingrid. The prints are signed by the artists and are a limited edition. All proceeds will fund the Restoration Project. 
Shop Now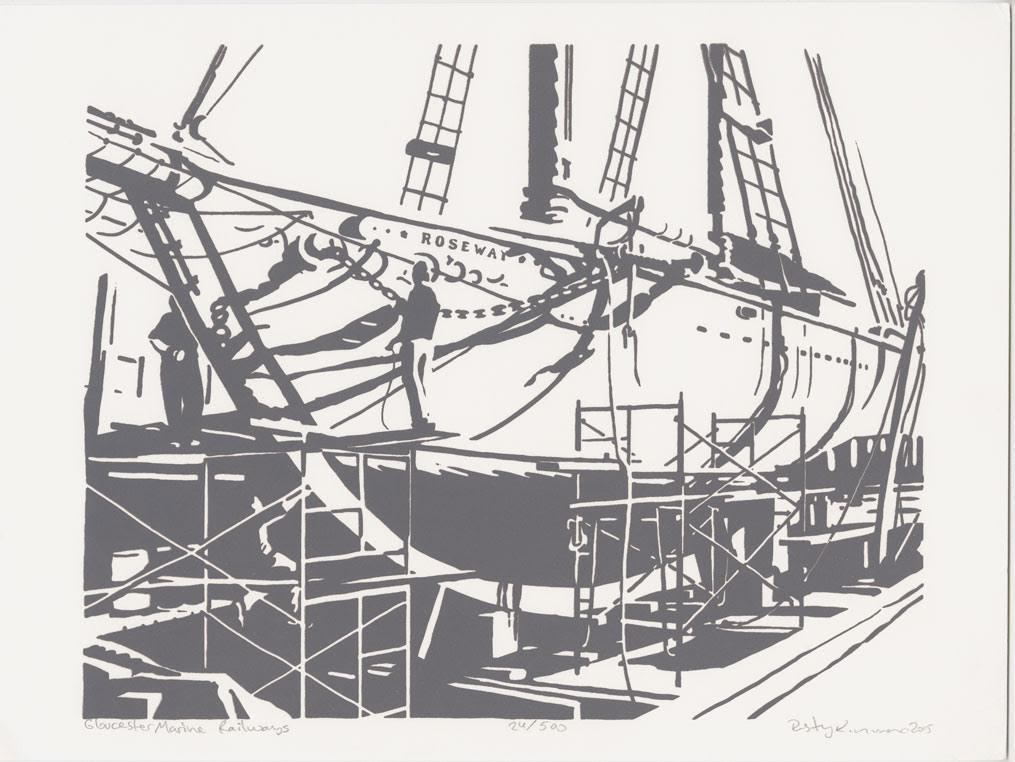 Commemorative Main Sail Burgee
Roseway needs a new main sail and you can help! Buy one of these commemorative burgees for $1,000 and your name will be inscribed on the new main sail, making you part of our legacy every day!  
Shop Now